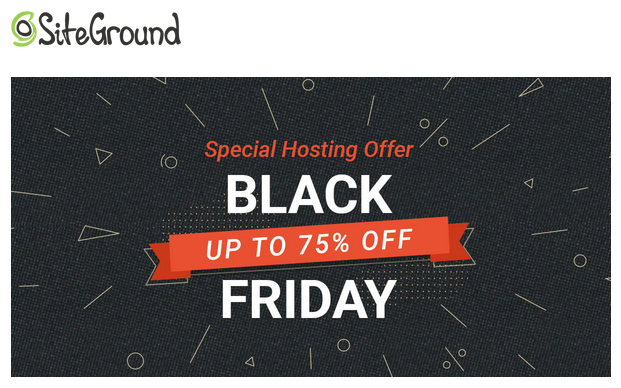 There's a reason why SiteGround has continued to be on the WordPress.org Recommendation List for WordPress hosting. SiteGround offers some of the best hosting features along with great website performance—and outstanding customer support. And as usual, the SiteGround Black Friday Cyber Monday Sale is definitely the best time to get your hosting there.
From Black Friday thru Cyber Monday, you can get SiteGround's web hosting for up to 75% off. The sale includes their StartUp, GrowBig, and GoGeek hosting plans. So, no matter what level of hosting you need, you should be able to sign up for exactly the right hosting package.
What's also great and unique about SiteGround's Black Friday Sale is that you can take advantage of the huge savings whether you sign up for a 1, 2, or 3 year plan. Normally, with most web hosts, you need to sign up for a 3 year plan to get the maximum discount—which is usually not a problem since most people need hosting for more than a year. But, at least with SiteGround's sale you have more options.