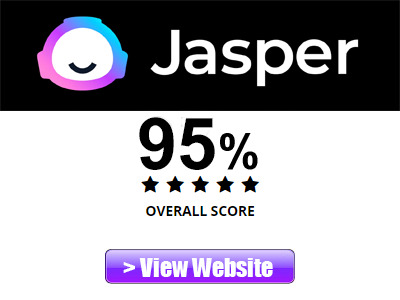 Which is better: Jasper or ChatGPT? In this comparison of Jasper vs ChatGPT, we'll take a detailed look at how Jasper AI compares with ChatGPT. You'll be able to determine which of these AI content generators you should choose based on their features, speed, accuracy, performance, and other factors.
Jasper vs ChatGPT: Details

| | | |
| --- | --- | --- |
| Availability | | |
| Features | | |
| Blog Articles | | |
| Images | | |
| Content Repurposing | | |
| Speed | | |
| Accuracy | | |
| Customer Support | | |
| Price | | |
Advantages of Using Jasper:
Generates Better Quality Articles
Generates Art and Images
More User-Friendly Interface
Better Availability
Responsive Customer Support
Advantages of Using ChatGPT:
Basic Version is Free
WordPress Plugins Available
Jasper vs ChatGPT: Availability
While ChatGPT has quickly become very popular, the increased demand also makes it unavailable at certain times. You can opt for the ChatGPT plus version, but you'll have to pay the extra fee. On the other hand, we've found Jasper to be available when needed day or night.
Jasper vs ChatGPT: Features
Jasper is definitely the winner when it comes to features. With Jasper, you can create not only blog articles and other copywriting, but you can generate art and images along with many other social media and business writing content.
Jasper vs ChatGPT: Blog Articles
Although both Jasper and ChatGPT can be used effectively for creating blog posts, in this category I definitely give Jasper the advantage. With Jasper, you can create blog articles in either a more free-form method, or you can use the workflow template method for more guidance and control over each section of your articles. And, with Jasper, you can also include art and images with your blog articles.
In terms of content generation speed, it's pretty close here with Jasper getting just a slight edge in our opinion. However, when it comes to content quality I would put Jasper ahead. In my personal experience and testing, I've found Jasper's content to be more accurate. While your results could differ depending on subjects or niches, I've tested out different topics and have been more impressed with Jasper.
ChatGPT Blog Post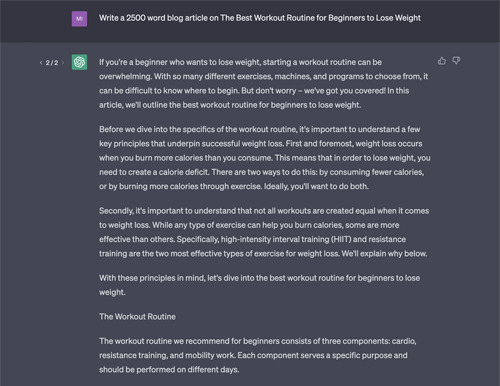 Jasper vs ChatGPT: Accuracy
When it comes to overall content accuracy, I have to give the edge to Jasper. While it is difficult and maybe impossible to give an overall accuracy comparison since the topics and niches may make a difference, in my personal experience, I've found the content generated by Jasper to be more accurate and require less editing and rewriting.
Jasper vs ChatGPT: Speed
In terms of content generation speed, it's almost a tie here. Both ChatGPT and Jasper display generated text content line by line, as opposed to other content generations that batch results. In my personal experience, Jasper may be just a tad quicker, but it's very close. The real speed advantage with Jasper is that you can also create different types of content such as art and images also at a fast rate.
Jasper vs ChatGPT: Copywriting
While Jasper and ChatGPT can produce many of the same types of content writing output, Jasper's user interface makes creating your content quicker and easier. With Jasper, there are specific template screens you can use when generating your content, unlike the plain chat interface of ChatGPT. Newbies to AI content generation will definitely appreciate Jasper more.
Jasper vs ChatGPT: Images
Since ChatGPT does not create images, Jasper is the clear winner here. However, I also need to mention that Jasper is one of the best AI content generator when it comes to art and image creation—in fact, it does the best job that I've seen so far.
You can simply tell Jasper what type of images you want, or if you need a little extra help getting started, you can use one of the templates that Jasper includes. Some of the templates you can use are travel photography, food photography, animals, people, new graphics, and storybook illustration.
Jasper Image: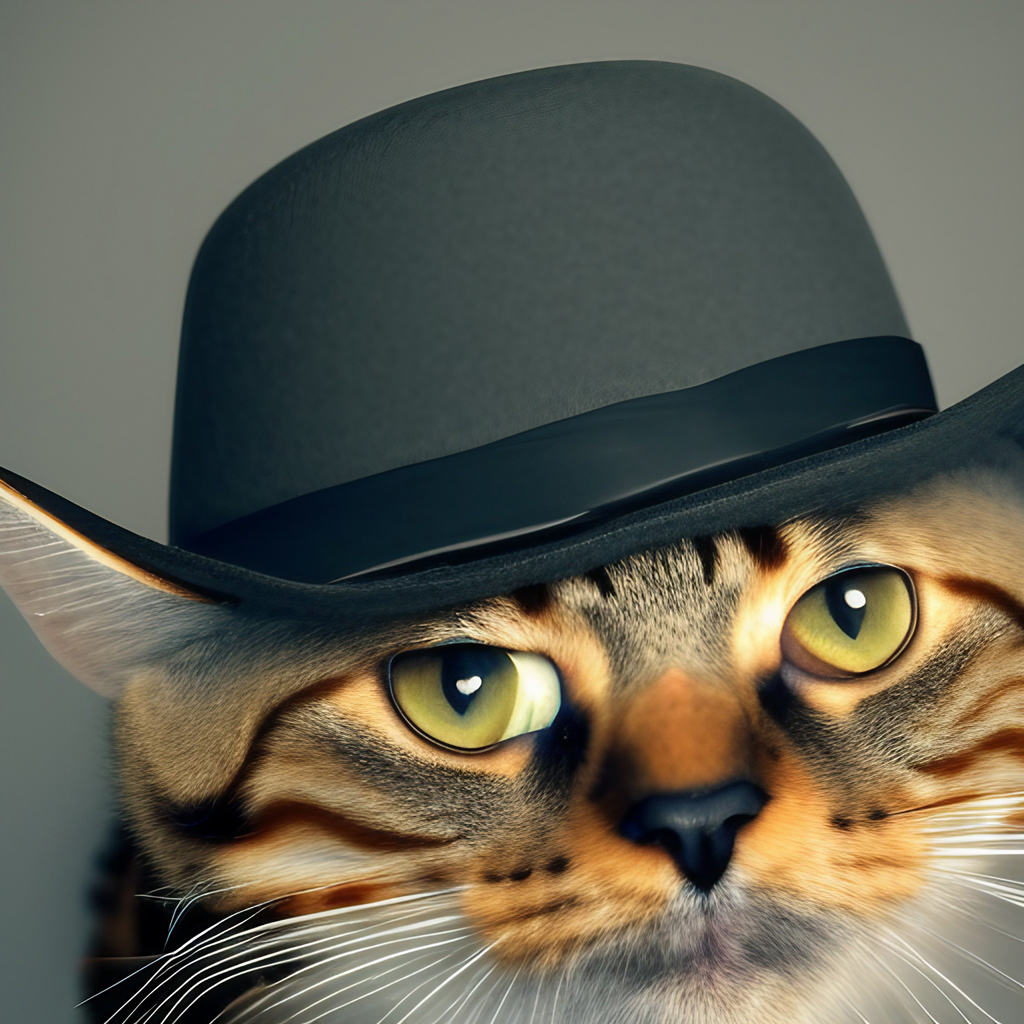 ChatGPT Image (None):

Jasper vs ChatGPT: Support
Jasper is one of the better AI content tools when it comes to customer support. And, they are the clear winner in this category. In addition to their knowledge base, Jasper includes an easy to access chat box where you can ask questions or request assistance. During normal business hours (9 a.m. to 5 p.m.), the listed support response time is under one hour. However, I've actually sent support questions after hours and have received a response within a few minutes! By contrast, ChatGPT's listed response time is "within a week".
Jasper vs ChatGPT: Pricing
If you're basing your decision strictly on price, then ChatGPT has the advantage. Not only is the basic version of ChatGPT still free at present time, but the ChatGPT Plus premium version is $20 mo., still less than what you'd pay for Jasper (or most other AI content generation tools). However, it's also a case of you get what you pay for—at least that's my experience.
Using Jasper, you can create more different types of content, such as art and images. And, in my personal experience, I've found the quality of content generated from Jasper to be better. Again though, you do have to pay more than you would with ChatGPT.
Recommendation
While ChatGPT is a good tool for testing out and experimenting with AI, if you're serious about utilizing AI content generation technology for your websites, then I would recommend Jasper.
Jasper is able to create a wider range of content (including art and images), has a better user interface, includes more responsive customer support, and most importantly produces more impressive content in my opinion.
Overall, in this comparison of Jasper vs ChatGPT, Jasper is the winner. See our Jasper Review Ratings below.