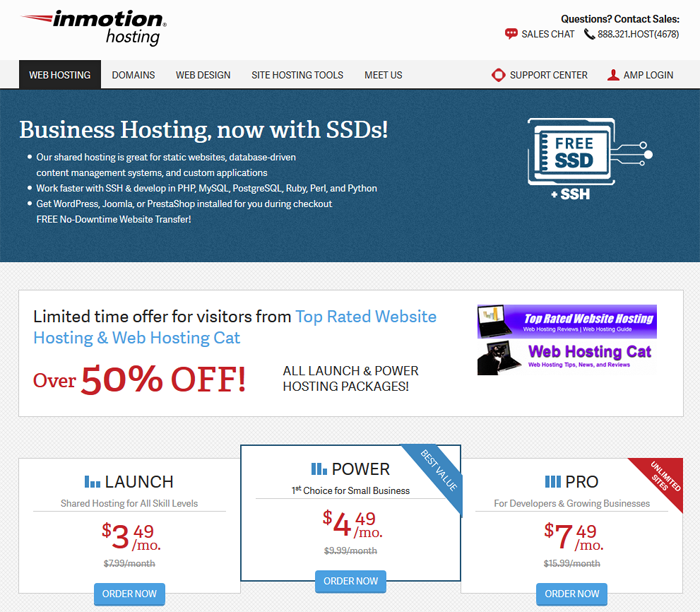 As an InMotion Hosting customer since 2009, I have continually experienced excellent service and support from this web hosting company. The Business Hosting plan at InMotion provides all of the important features I need for a successful online presence. I have multiple websites hosted with InMotion, and they all perform well with great speed and uptime.
For a detailed account of my experiences with InMotion Hosting, I invite you to check out my previous review posted on this site. All of the information in that article remains accurate as of today. Here, I thought I would post some updated notes as far as how InMotion has performed as we move through 2016.
InMotion Control Panel and AMP
InMotion continues to use cPanel as their control interface and it continues to be my favorite working environment. I also like that your account and billing information is accessed in a separate area. The Account Management Panel (AMP) provides an extra level of security for your account details.
Site Performance
Site load times and availability continue to be excellent. The InMotion Max Speed Zone Technology continues to provide faster performance. And the upgrades to the server and network environments performed last year also have improved server efficiency. As I have done in the past, I recently checked my server error log which continues to be error-free.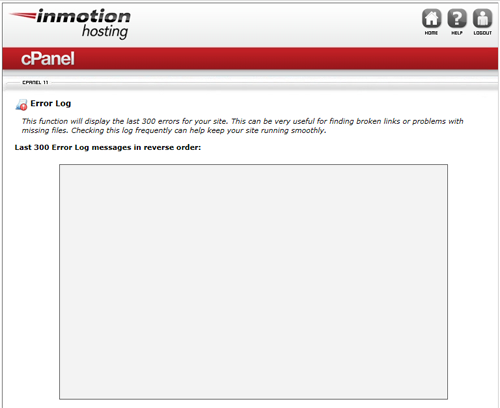 Customer Support
Absolutely no complaints here. The support at InMotion continues to be top notch. The response times are first rate and the support techs provide courteous and knowledgeable help. I also recently wrote a post on their customer support site which you can check out here. Also, in our Web Hosting Live Chat Customer Support Testing, InMotion Hosting was the top rated overall winner–with the fastest response times in the morning, afternoon, and nighttime.
Data Center
InMotion Hosting is continuously improving and upgrading their data centers. I've been able to tour InMotion Hosting's West Coast Data Center in Los Angeles, CA, and I can report that all of their hardware is top quality and their data center operations are extremely efficient. For a complete review, see my blog post.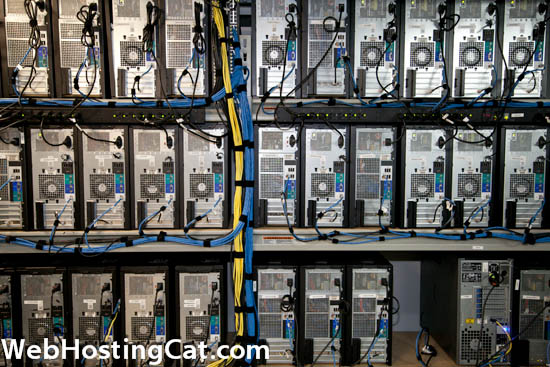 Business Hosting Plans Have Been Upgraded
And now InMotion Hosting has improved their shared hosting lineup even more by adding the following features:
Solid State Drives (SSDs)
Secure Remote Server Access via Command Line (SSH)
Host Unlimited Number of Sites (Pro Plan)
Pre-Installation of WordPress, Joomla, or PrestaShop
WP-CLI Available for Use with SSH
Ruby on Rails Support
Choice of MySQL or PostgreSQL Databases
New Pro Plan SLA
Google Apps Integration Made Easier
More Upgrades for 2017
There are even more exciting improvements coming from InMotion Hosting. Last year, they released their BoldGrid WordPress site builder, along with High Availability VPS Cloud Hosting. And for 2017, look for managed WordPress hosting. I've also found out that they'll be providing free Comodo SSL with their hosting plans.
InMotion Hosting
Reviewed by
Michael James
on
.

Rating:
5
Discount Offer
With my great experience using InMotion Hosting for my sites, I definitely recommend you give them serious consideration if you're looking for excellent web hosting. In fact, if you use the link below, you can save up to 56% on their Business Hosting Plans.