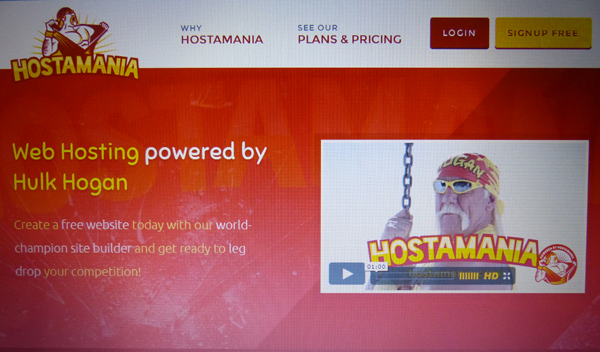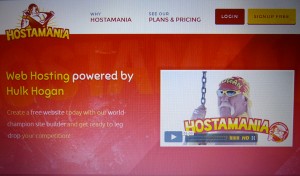 Hulk Hogan and web hosting? Well, if Danica Patrick and Jean Claude Van Damme can promote hosting for Go Daddy, then why not the Hulkster? For those that may not have heard, the wrestling star has partnered with Tech Assets to use his name and image in promoting Hostamania web hosting services.
In addition to Hogan appearing in videos promoting Hostamania, their website prominently features pictures, quotes, and familiar phrasings of the Hulkster (e.g. It's easy, brother!, Run wild, brother!). I have not personally used Hostamania but I did want to check out their site to do some research.
It appears that Hostamania is primarily geared toward customers that prefer an easy to create template-type website. The Hostamania.com site doesn't list a ton of information about their hosting plans. Some of the main points featured are that you can customize your site, you get free stock images, and your site is mobile and tablet ready.
While the idea of Hulk Hogan and Hostamania may generate interest–especially for fans of pro wrestling, it will be interesting to see if this web hosting venture can compete with all of the existing web hosts. At this point, there doesn't seem to be anything that would truly set it apart from other hosting companies. And, the prices are not that cheap (there actually is a Free option, but you only get one page and limited features). That being said, I'm not about to underestimate the Hulkster, brother! Visit Hostamania.com for more info.