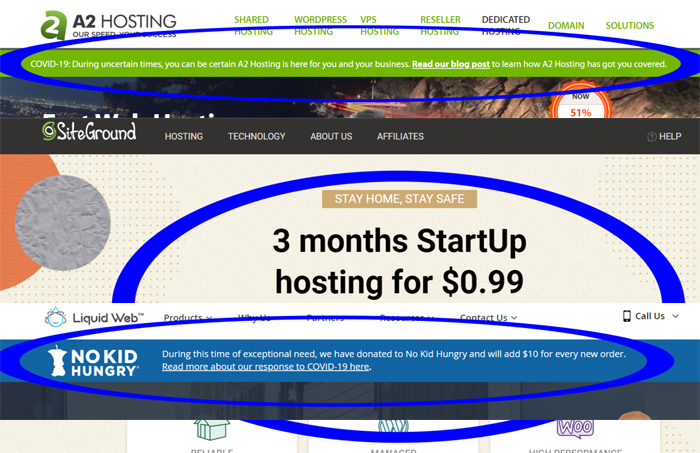 There's no question about it. We're living in some unprecedented times with a pandemic most of us have never experienced in our entire lives. Besides trying to stay healthy, we're also dealing with a crashing economy with tons of jobs lost.
With a lot of people working from home these days, and more people trying to work online for their business, many companies are stepping up—and that includes the web hosting industry. Many web hosts are not only modifying their business practices to accommodate their employees, but they're also doing what they can to make their customers lives and online business chores a bit easier.
Here are 7 web hosting companies doing their part to help you out while you work at home during this Covid-19 crisis.
A2 Hosting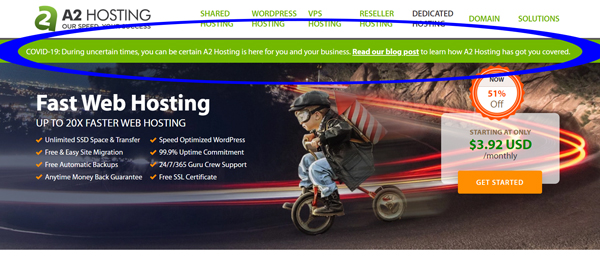 While many companies are facing challenges as they learn how to have employees work remotely, A2 Hosting has been functioning as a remote team for almost two decades now. You shouldn't expect any disruptions in your hosting as they are able to handle network and hardware updates whenever needed.
Bluehost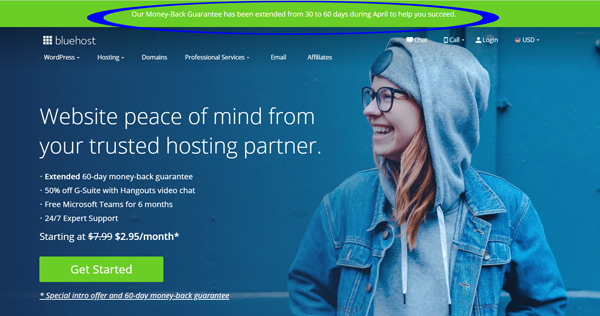 Bluehost has extended their money back guarantee on hosting from 30 to 60 days during April to provide extra time for their new customers.
FastComet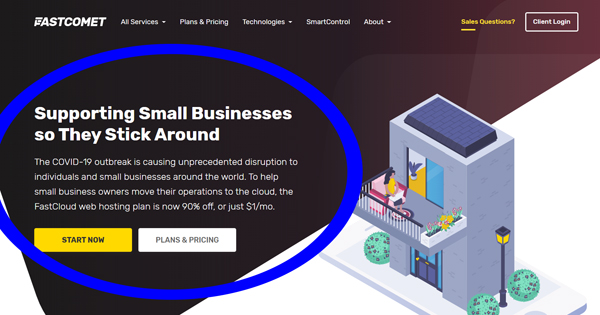 FastComet is helping small business by offering their FastCloud web hosting plan for only $1 mo. That's a savings of 90%.
InMotion Hosting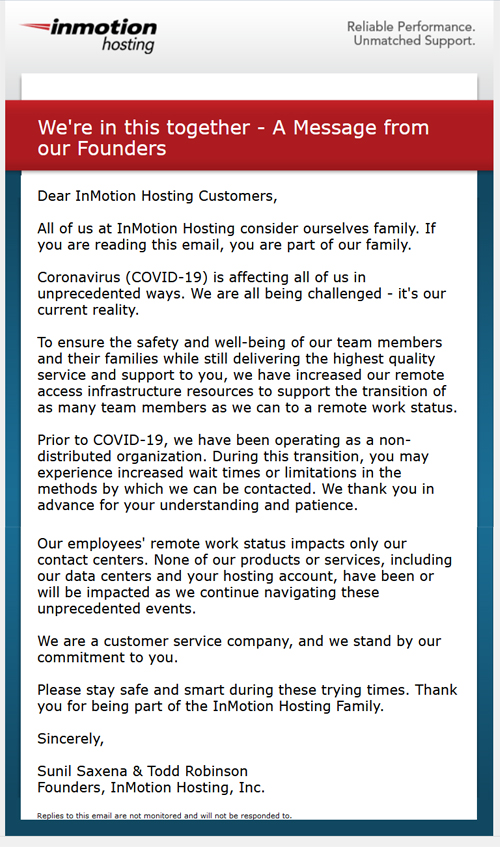 InMotion has been one of our top rated hosting companies for many years. Recently, founders Sunil Saxena and Todd Robinson sent out an email to inform and assure their customers of their commitment to customer service.
InterServer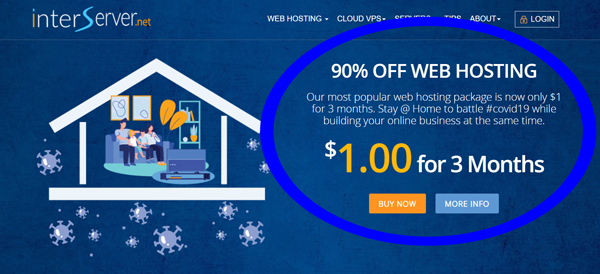 InterServer is helping people build their online businesses from home by offering their most popular web hosting plan for only $1 for 3 months.
SiteGround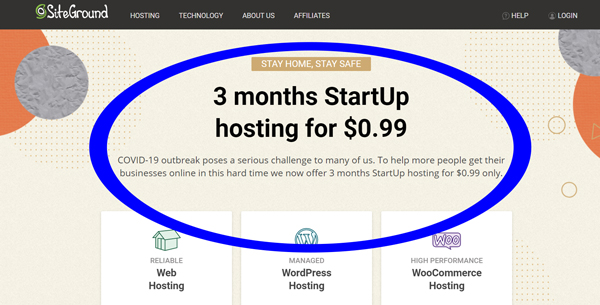 To help people stay home and stay safe, SiteGround is offering their StartUp web hosting plan for only $0.99 for three months so you can get your businesses online.
Stay Safe and Healthy
Personally, it's been an extremely tough year for me. And, I'm sure everyone else has been dealing with a lot. We hope that everyone and their families stay safe and healthy while we get through this terrible situation—and we will!
Note: As it isn't our intent to benefit from the current crisis situation, this article does not contain affiliate links. You may find them elsewhere on this website if you would like to support us.