Welcome to our 2020 Best Web Hosting Awards page! The web hosting companies below have demonstrated outstanding service and support for first time website owners all the way up to enterprise hosting applications. This year, we have 15 categories of award winners—with a special emphasis on WordPress hosting as well as two new awards for email marketing and sales funnel software.
Best Shared Hosting
InMotion Hosting



While there have been a lot of changes in the web hosting industry over the past decade, InMotion Hosting has remained at the top of our list for shared business web hosting. The consistency with which InMotion has delivered outstanding features, website performance, and customer support is highly impressive.
Having been a customer with InMotion Hosting for over 10 years now, I can personally attest to their excellent web hosting—particularly when it comes to business websites and WordPress sites.
Best VPS Hosting
InMotion Hosting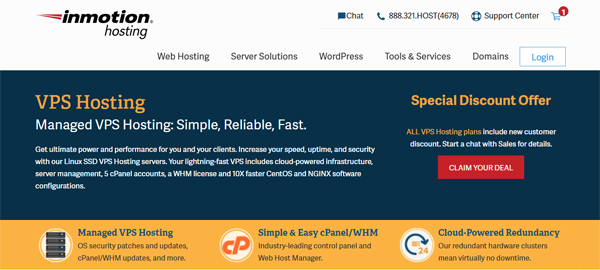 Like their outstanding Shared Web Hosting, InMotion Hosting also wins the award for Best VPS Hosting. InMotion's Managed VPS Hosting plans with cloud-powered redundancy provide robust performance along with their excellent customer support. If you're looking to move up from Shared Hosting to VPS, InMotion offers the best cPanel/WHC virtual private server hosting experience in our opinion.
Best Dedicated Servers
Liquid Web


Although their Managed WordPress and Managed WooCommerce hosting has been transitioned to their company partner Nexcess, the dedicated server hosting is still directly handled by Liquid Web. And, the selection of dedicated servers along with the managed hosting services provided by Liquid Web earn them this year's award for Best Dedicated Hosting. If you're looking for the best dedicated server options for your mission critical web applications, Liquid Web should be your first choice.
Best Beginner WordPress Hosting
Bluehost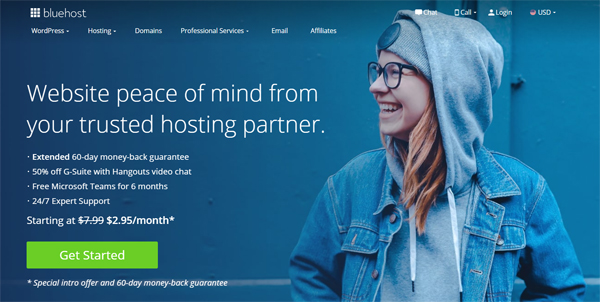 In 2020, WordPress hosting remains the most popular and sought after web hosting. Because these days WordPress can be used for all types of applications, and because there are different levels of WordPress users, we've separated our WordPress hosting awards into separate categories. First up is the best WordPress hosting for beginners.
There are definitely a number of good choices for WordPress beginners. However, in our opinion, Bluehost offers the most comprehensive and helpful features to get started with your first WordPress website. You don't have to worry about installing WordPress with Bluehost. Not only will they pre-install it for you, but they also guide you through selecting your theme and features you want to incorporate with your site. And, Bluehost provides a great customized WordPress dashboard that makes things even easier.
Best Blogger Hosting
InMotion Hosting Managed WordPress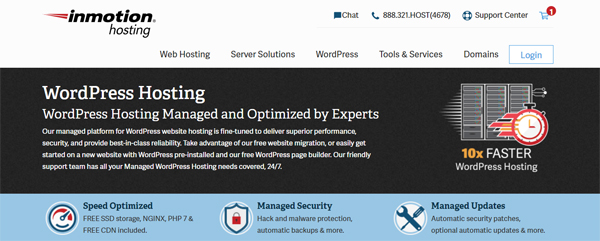 When it comes to the Best Blogger Hosting, I realize that although there are other blogging tools, we're really considering another category of WordPress hosting. Again, while there are a number of great WordPress hosting options, in this category we're referring to serious or experienced bloggers that are looking for premium features and performance without having to pay the highest prices for expensive managed hosting.
InMotion Hosting's Managed WordPress Hosting, provides superior speed and performance along with WordPress specific features that allow you to maintain a successful site. InMotion's Managed WordPress is ideal for business blogs or those bloggers that need to monetize their websites. Therefore, InMotion gets this year's award for Best Blogger Hosting.
Best Managed WordPress Hosting
WP Engine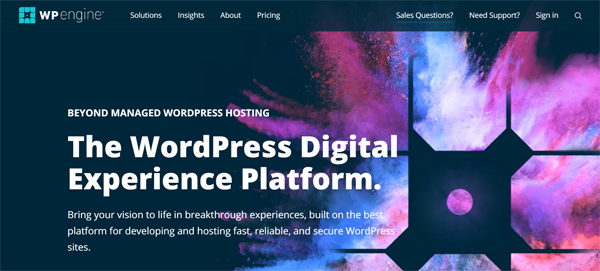 For enterprise WordPress applications, as well as those looking for the ultimate Managed WordPress Hosting experience, WP Engine again earns our award for Best Managed WordPress Hosting. For many years, WP Engine has been the industry leader for managed WordPress hosting. But, they continue to add and improve their WordPress hosting plans even more.
For example, last year WP Engine (through their acquisition of StudioPress) added free StudioPress themes with all of their hosting plans. And now, utilizing the Google Cloud Platform, WP Engine has boosted their speed and performance even more! WP Engine has always posted some of the fastest website speed times, but now they are providing up to 40% faster speeds. So, for 2020 WP Engine has again earned the award for Best Managed WordPress Hosting.
Best Agency WordPress Hosting
Nexcess



As we mentioned earlier, Liquid Web has transitioned their Managed WordPress and WooCommerce hosting to Nexcess. Basically, what that means is you get all of the benefits that were included at Liquid Web along with the robust platform at Nexcess. Well, actually it's more than just that. The Liquid Web team went back to the drawing board and determined how they might have done things differently in the beginning for an even better WordPress and WooCommerce hosting experience. And, that's what you get with Nexcess.
While Nexcess's Managed WordPress hosting is great for all mission-critical applications, their hosting plans are particularly suited for WordPress agencies that need to host multiple sites for their clients.
Best WooCommerce Hosting
Nexcess



Liquid Web really set the bar for WooCommerce hosting. And now, you can get the same excellent managed WooCommerce hosting experience with Nexcess (see Best Agency WordPress Hosting above). Nexcess Managed WooCommerce Hosting adds improved speed and reporting to your WooCommerce website. So now, you can get the benefits of WooCommerce and WordPress without some of the issues that come with using WooCommerce out of the box.
Best Green Hosting
GreenGeeks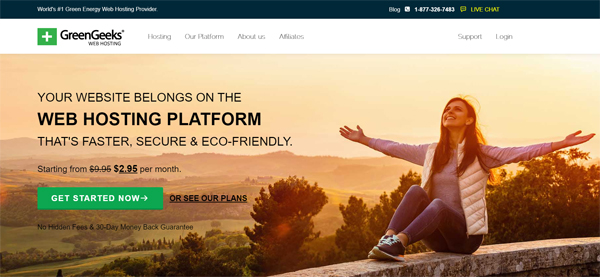 GreenGeeks is still the leader in green web hosting. If you want to help save the environment while running your website, then GreenGeeks should be your number one choice. And while green hosting is what initially sets GreenGeeks apart from the competition, it certainly isn't the only benefit you get with their hosting plans.
GreenGeeks also focuses on their customer's success—meaning they do their best to provide fast performing servers, proactive security, and responsive customer support.
Best Budget Hosting
InterServer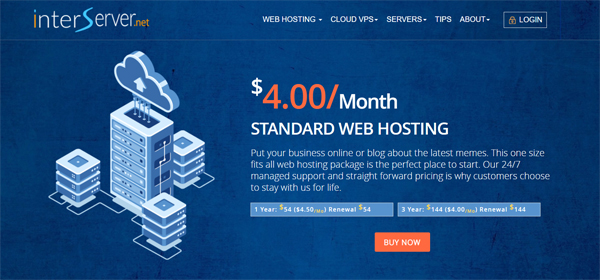 Web hosting prices continue to fluctuate, but InterServer remains the top option for those looking for budget web hosting. InterServer continues to offer their Price Lock Guarantee—meaning you can avoid paying those high renewal fees. But what's equally impressive about InterServer is that although you pay low prices, your hosting plan includes unlimited storage and bandwidth along with optimized speed and security features.
Best Domain Registrar
GoDaddy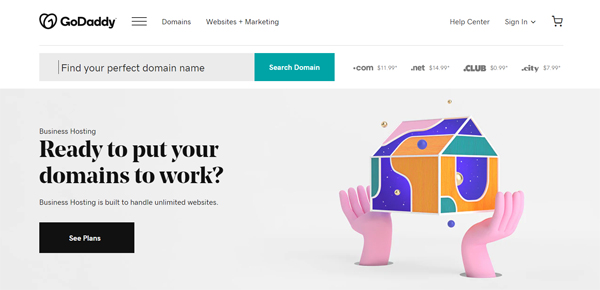 Although you can purchase your domain from your web host or website builder company, there are a number of benefits to keeping your domains separate from your websites—such as more flexibility to move your sites and easier domain name management. In our opinion, GoDaddy is still the best option for a domain name registrar.
Best Customer Support
SiteGround



SiteGround's rigorous training program for their customer support staff really pays big dividends to their customers. While the customer support can vary at some other hosting companies, SiteGround has maintained their excellence over the years. For their fast response times and always courteous assistance, SiteGround receives this year's award for best customer support.
Best Email Marketing
AWeber



Recognizing that getting the right web hosting is the first step in achieving a successful website, these last two awards are for "post web hosting" categories. And because email marketing is still king when it comes to monetizing your site, this award is for the best email marketing software or service.
There are definitely a number of good options for your email marketing. Overall, AWeber offers the best combination of email list building features, easy to use tools, and solid support.
Best Sales Funnel Software
GetResponse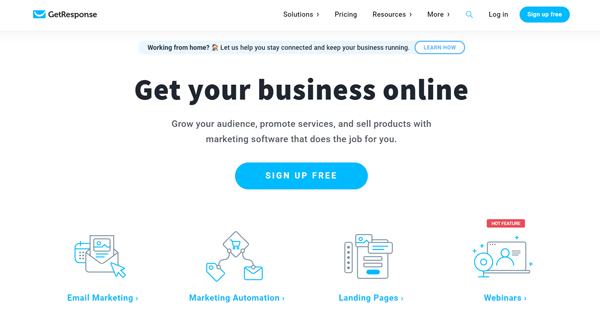 Once you have your website and your email marketing in place, the next step in boosting your online sales is to utilize sales funnels. Building the right sales funnels will allow you to more effectively reach your target audience and convert your leads into customers. Although there may be more expensive options, our award for the best sales funnel software goes to GetResponse. With GetResponse, you can easily create eye catching landing pages and automated email campaigns for your funnels.
2020 Best Web Hosting Award Winners