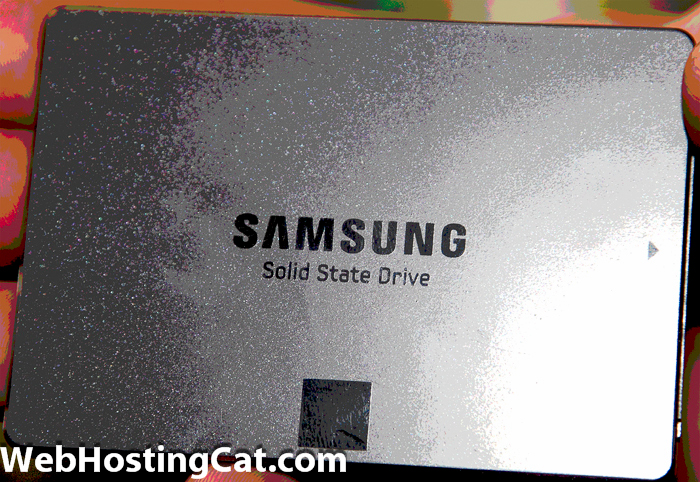 | | Web Host | Price | Data Centers |
| --- | --- | --- | --- |
| | InMotion Hosting | $3.49 mo. – $7.49 mo. | Los Angeles, CA and Ashburn, VA |
| | SiteGround | $3.95 mo. – $14.95 mo. | Chicago IL, Amsterdam NL, Singapore SG, London UK |
| | A2 Hosting | $3.92 mo. – $9.31 mo. | Michigan, USA; Amsterdam, EUR; Singapore, Asia |
| | GreenGeeks | $3.96 mo. | Chicago IL, Phoenix AZ, Toronto Canada |
UPDATE: Since our original post, I'm pleased to say that SSDs have become a standard for quality web hosting plans. However, that doesn't mean that all SSD web hosting is the same! We have also updated our Best SSD Web Hosting list to include the top overall web hosts that include solid state drives with their web hosting plans.
Because solid state hard drives (SSDs) can provide increased speed for faster websites, a growing number of web hosting companies are now incorporating them into their servers and including SSDs with their web hosting plans. Website speed is extremely important for both your site visitor's experience and search engine results. And solid state drives can perform about 20 times faster than conventional spinning hard drives.
SSD Benefits
Since SSDs don't rely on moving parts or spinning media like traditional hard drives, your database I/O and data transfer is faster. Your data retrieval time is also improved because solid state drives do not require the seek time for read/write heads to find the data on your disk like traditional HDDs.
SSD Web Hosting Recommendations
Here are some of the best SSD web hosting plans available at this time: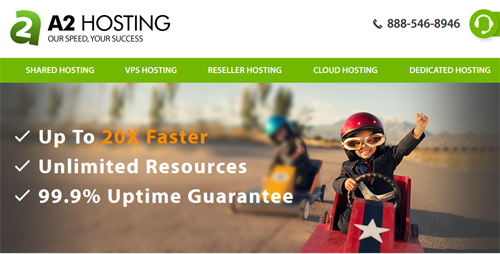 Unlimited RAID-1 Storage
Free CloudFlare CDN
Perpetual Security HackScan
A2 Optimized Software
A2 Optimized Security
Anytime Money Back Guarantee
Since A2 Hosting specializes in turbo fast hosting and WordPress, it isn't surprising that they also include SSDs with their web hosting. A2 Hosting also includes many impressive features including CloudFlare CDN and Attracta SEO tools. Their exclusive WordPress features such as an A2 Optimized WordPress plugin and optimized enhanced security are also noteworthy.

Max Speed Zone Technology
Business Class Hardware
Solid State Drives
Free Data Backup and Restore
90 Day Money Back Guarantee
Preinstallation of WordPress or Joomla
24/7 Support Including Live Chat and Skype
BoldGrid for Quick Professional WordPress Sites
InMotion Hosting was one of the first web hosting companies to include SSDs with their web hosting plans at no additional charge. While InMotion has always been an excellent choice for hosting websites, the inclusion of SSDs (along with other recent additional features) make their business hosting plans even better now.
As an InMotion Hosting customer for many years, they have always provided me with great service and support in addition to excellent website performance. However, after having them transfer my site over to one of the SSD servers, my website speed and loading times are even better. See the results from my testing here.
The combination of InMotion's Max Speed Zone Technology together with solid state drives make them a top choice for SSD web hosting. And, I recently found out from Will Miles, the Supervisor of Data Operations at InMotion, that they are now putting SSDs in their Dedicated Servers as well. So now Shared Hosting, VPS, and Dedicated Hosting customers can enjoy the benefits of SSDs.
InMotion Hosting was one of the first web hosting companies to offer free SSDs with their web hosting plans—and they're still one of the best! Through the years, when we've done our testing for performance and customer support, InMotion has continually ranked on top. For business websites to WordPress blogs, InMotion Hosting has proven to be an outstanding performer.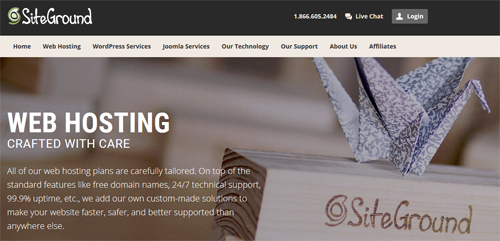 Managed WordPress Hosting Features
SuperCacher Technology for Faster Speeds
Free Let's Encrypt SSLs
Free CloudFlare CDN
Shared Hosting Platform now using Linux Containers
Extensive Customer Support Training Program
SiteGround continues to offer premium managed hosting services at lower prices, as well as being one of the leaders when it comes to web hosting innovation. Their in-house proprietary technologies for caching and server recovery also make them one of the best SSD web hosting choices.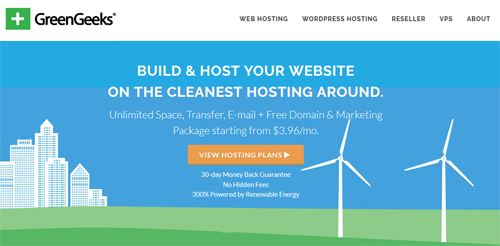 Industry Leader in Green Web Hosting
Powered by 300% Renewable Energy
All-Inclusive Hosting Plan
Free Domain Name for the Life of Your Account
Free Marketing and SEO Tools
GreenGeeks offers one all-inclusive hosting plan that includes excellent features including SSDs. And as the industry standard when it comes to green web hosting, they make the environment a top priority in their business activities. GreenGeeks is powered by 300% renewable energy. With GreenGeeks you not only get unlimited storage and data transfer, but your domain name is also free for the life of your account.