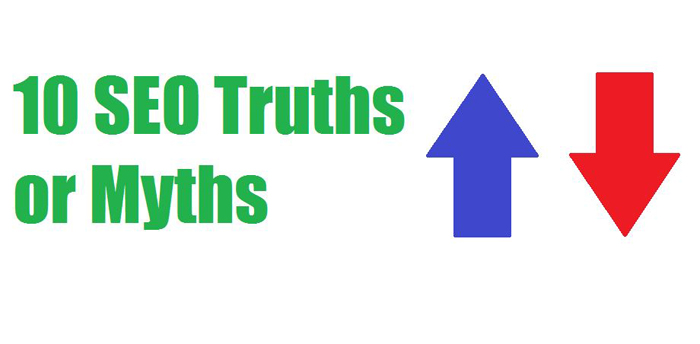 What will and won't help your search engine rankings? If you're trying to improve your website SEO, you probably want to know what factors Google actually uses to determine their search engine rankings. Everyone has their own opinion and even some of the experts say different things about what affects search engine results. But we wanted to know what Google has to say about this stuff.
Fortunately, we've been able to speak with Gary Illyes, Google's Webmaster Trends Analyst. While interviewing Gary the last couple of years, I've been able to get a definitive answer on which of the following items really help or hurt your SEO—or if they have any bearing at all.
1. https
If you haven't yet converted your site over to https yet, you should plan on doing it soon. Implementing SSL/TLS not only provides better site security, but it also does give your website a boost in the search engines. In fact, Gary said he actually worked on that algorithm himself. Furthermore, word has it that Google will soon be designating non https sites that collect data as unsafe.
2. Social Media
While social media is a great vehicle for promoting your website, don't expect social signals to have a bearing on your search engine results. According to Gary, because they don't have access to the data, they just can't use social media as a ranking factor.
3. Content Length
I've heard and read that some experts believe that longer articles (1000 to 2000 words at least) rank much better. But Gary definitively said that this isn't true. He pointed out that there are web pages with just a few sentences that rank high. And that's in line with my own personal experience. I've had long articles that don't rank well and on the other hand, I've had shorter posts that do rank well.
4. Negative SEO
There is definitely some argument about negative SEO tactics. Most website owners and SEO professionals believe there is such a thing as negative SEO. However, when I first asked Gary about this, he surprising told me that he had not personally seen a case where negative SEO resulted in a drop in rankings. Apparently, his view hasn't changed this year either as during Gary's keynote address at Pubcon he repeated that he still hasn't seen a case of negative SEO. Of all the cases he has researched, he said the drop in rankings was due to some internal factors and not an outside negative SEO attack.
5. Aged Domains
You may have read that buying an aged domain from a previous website is a better way to start out than using a brand new domain name. My own experience has been that you may initially receive some benefits with an aged domain, but eventually any previous domain authority is disregarded. Gary told me that there is a benefit to using an aged domain—but not due to any SEO factors. He said if a previously owned domain is related to your type of business, it may entice people to visit your site.
6. Domain Extensions
Also regarding domains, you may have heard that the many new descriptive domain extensions will provide some SEO benefit—not true according to Gary. He said that Google doesn't give priority to top level domain extensions—or the newer ones.
7. Duplicate Content
I've heard about duplicate content penalties for years—and you probably have too. Well, actually Google doesn't have a duplicate content penalty and never has had one. If multiple websites have the same content, Google will attempt to give priority to the original page. And, if you have duplicate content on the same site, you won't incur any penalty, but again, Gary said they will give priority to the original document.
8. Website Speed
Your website speed is a factor in determining your search rankings. But, it isn't a big factor. Gary was emphatic in pointing out that they have never said speed was a big factor. When I inquired further, he did say that doing things like compressing your images and your JavaScript is what would help you out the most.
9. On-Page SEO
My personal experience has been that title tags, meta descriptions, and alt tags are still important SEO factors. In fact, Gary said that alt descriptions for images are "ridiculously important".
10. Mobile Search
Not only is mobile search important, but it will apparently be the dominant search index in the near future. While Google plans to have both a mobile and desktop search index, the mobile index will be updated much more frequently. The key points to remember are that your website really does need to be responsive, and you should make sure that you're designing your site for mobile devices and not just the desktop.
Listen to my interviews with Gary Illyes on these episodes Web Hosting Cat Podcast: