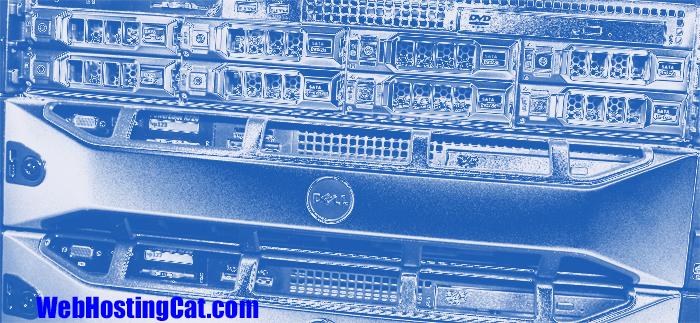 I've seen a growing trend recently with more and more web hosting companies coming out with Managed Hosting plans—especially regarding WordPress. It's all a part of their attempt to make things easier for website owners. Many of these managed hosting plans are much cheaper than in the past when managed hosting commanded a much higher price tag. However, are you really getting managed hosting with these less expensive plans? Here's what I believe every legitimate managed hosting plan should include.
Must Have Managed Hosting Features
Easy or Preinstalled Setup
True Automatic Updates
True Automated Backups
Proactive Security
Premium Server Environment with Advanced Caching System
Responsive Expert Support
Continuous Innovation and Improvements
When we talk about managed hosting for WordPress, you certainly want your environment setup and ready to go when you sign up. At a minimum, you want easy one-click installation of WordPress—or even better, have WordPress preinstalled for you. Automatic software updates and data backups are also a must for managed hosting. However, these features should be setup for you so you don't have to hassle with enabling and setting them up yourself. They should be active from the beginning.
True managed hosting should also include premium proactive security for extra protection against attacks. And, your server environment should be optimized and include an advanced caching system for better website speed. You should also expect expert support that is responsive and able to assist you when needed. And finally, a true managed hosting plan shouldn't be stagnant. The top managed hosting providers continually look to innovate and improve their service.
Managed WordPress Web Hosting Plans
Here's a look at some of the newer Managed WordPress Web hosting plans along with my thoughts on their features.
InMotion Hosting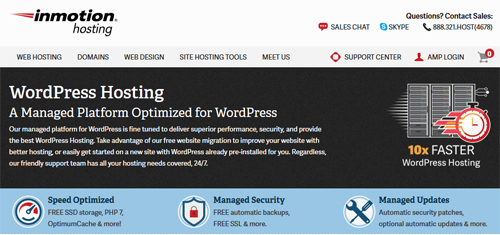 Automatic Updates
Automatic Security Patches
Automatic Data Backups
Optimized WordPress Platform with OptimumCache
WordPress Preinstalled
BoldGrid Site Builder for Faster and Easier Website Development
Responsive Customer Support
90 Day Money Back Guarantee
InMotion is one of the newer managed WordPress hosting providers. While they've long been a quality WordPress host—and one of our top recommendations, their new Managed WordPress plans take things to an even higher level of quality than their shared Business Hosting plans.
SiteGround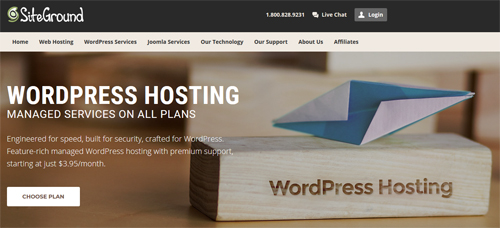 Automatic Updates
Automatic Security Patches
SuperCacher Technology
Cloudflare CDN
Automatic Data Backup
30 Backup Copies Available for Restore
WordPress Staging (GoGeek Plan)
Priority Technical Support
By contrast to the other web hosts here, SiteGround is one of the more established managed WordPress hosting providers. They've been offering lower cost managed hosting for a number of years now. And, SiteGround continues to be one of the best alternatives to more expensive managed hosting.
SiteGround has continually improved their shared hosting platform. Currently, they provide not only automatic updates and backup, but also their proprietary SuperCacher technology for faster website performance. And with their GoGeek plan, you get complete WordPress site staging capability. SiteGround's customer support remains excellent in all aspects.
GreenGeeks

Automatic Updates
Automated Data Backup
Real Time Security Scanning
Cloudflare CDN
Built-In PHP Caching
WordPress Optimized Servers
Expert Support
GreenGeeks is a great hosting option for beginners and for those needing multiple website hosting. With their revamped all-inclusive hosting plan, you not only get great Green Web Hosting, but you can also take advantage of a number of managed hosting features for WordPress sites. From a total managed hosting perspective, I would place GreenGeeks just below InMotion and SiteGround.
Jaguar PC

Automatic Backups
Proactive Server Monitoring
Premium Bandwidth
99.999% Uptime Guarantee
Cloudflare CDN
BoldGrid Site Builder
Although you might not be as familiar with Jaguar PC as with other web hosting companies, they've actually been around since 1998. And while they may be a bit better known for their VPS and Dedicated Hosting, they also offer an impressive lineup of managed hosting plans. In terms of actual managed hosting features, I would put the other web hosts on this list ahead of Jaguar PC. However, you do get a ton of impressive features. I just wouldn't necessarily categorize them as managed services.
Conclusion
Remember, these days the term Managed Hosting is being thrown around a lot. While the prices may be enticing, make sure you're actually getting managed hosting services when you sign up.