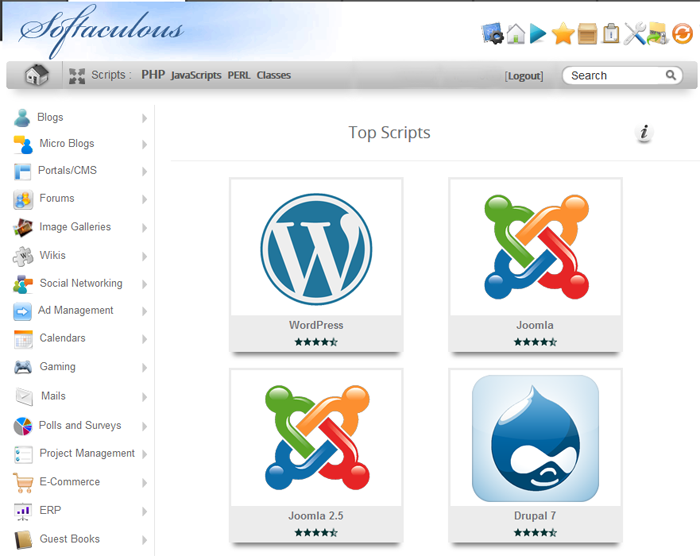 We recently took a look at the best cPanel hosting options currently available. And one of the benefits of cPanel we mentioned is the inclusion of Softaculous. If you're not familiar with Softaculous but have heard it mentioned regarding web hosting, here's a look at how it works and the benefits you get.
What You Get with Softaculous
With Softaculous, you can install hundreds of software applications that you can use with your websites. Softaculous lets you auto install scripts and software so you don't have to manually deal with the process of uploading files and creating databases.
The types of software packages you can install with Softaculous include the following:
Blogs
Micro Blogs
Content Management Systems (CMS)
Forums
Image Galleries
Wikis
Social Networking
Ad Management
Calendars
Gaming
Email
Polls and Surveys
Project Management
E-Commerce
ERP
Guest Books
Customer Support Apps
Frameworks
Educational Software
Database Tools
Music
Video
RSS
File Management
Here are some of the most popular software packages you can install with Softaculous: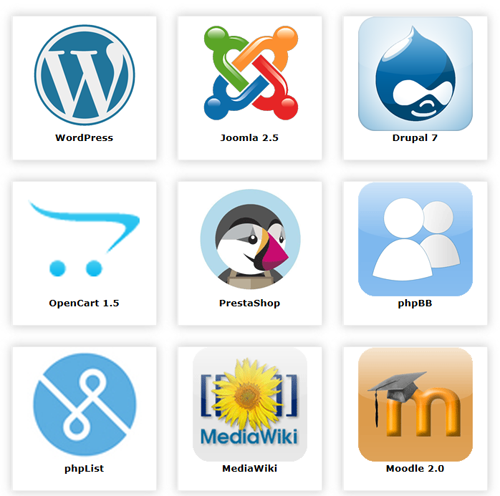 Softaculous can also assist you if you're not sure about a certain software program. You can view demos before installing. And, Softaculous maintains ratings from users on all the software packages, so you can use the rating system as a guide when selecting your scripts. You can also rate the software yourself after trying it out.
When you hover over the application icon, you get options to install the application, view a demo or overview of it.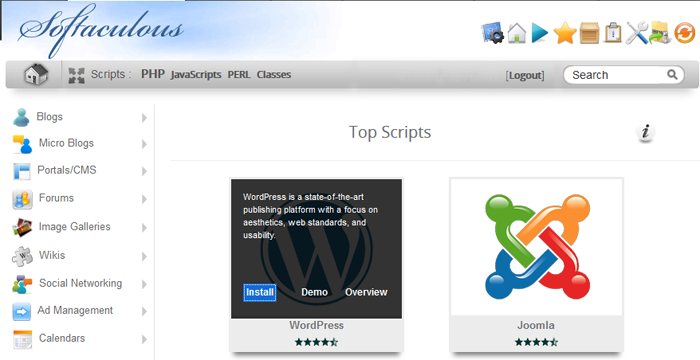 Like cPanel, Softaculous may have a slightly different appearance depending on your web hosting company. However, the same functionality is included and installing your software is extremely easy. You can select your software package from the menu on the left side which is grouped by application type.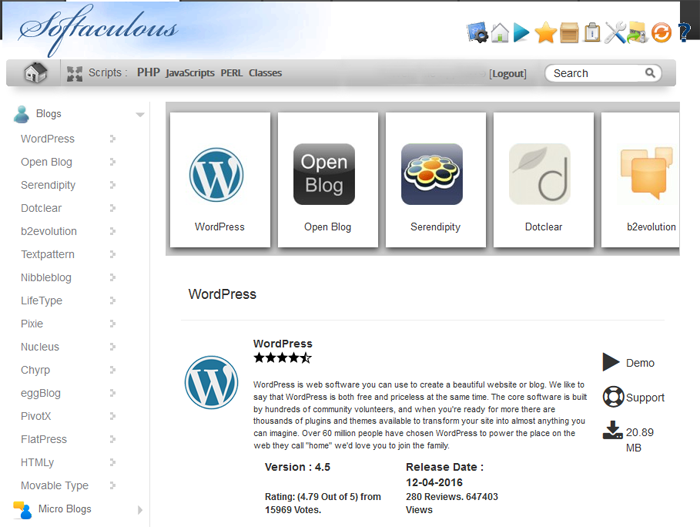 To install an application with Softaculous, you just need to fill in your website and admin information then click install!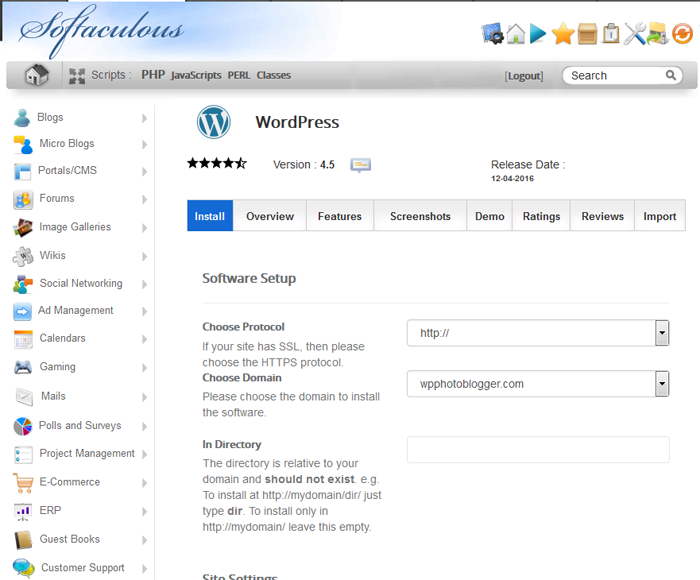 Another benefit of Softaculous is that you'll receive email notifications when there are available updates.


Softaculous definitely makes installing your web application easier. And it's another reason we like cPanel hosting.