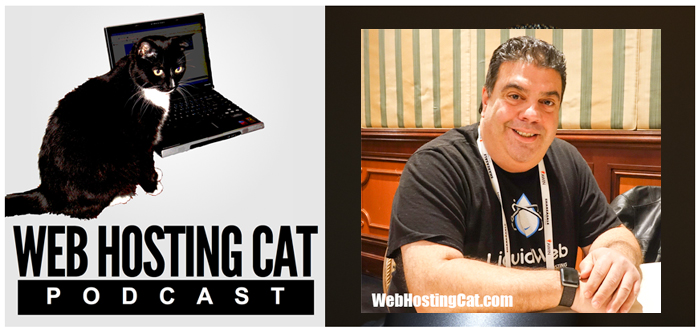 Premium Managed Web Hosting
John LoBrutto – Liquid Web
If you have a mission-critical website that's making you money, then a premium managed hosting provider can be invaluable to your business. On this edition of the podcast, my guest is John LoBrutto, Director of Affiliate and Partner Solutions for Liquid Web. John is part of Liquid Web's highly impressive team that includes among others, WordPress Evangelist Chris Lema, and Expert Developer Jason Cosper.
Among the topics we discuss with John are:
What distinguishes Liquid Web from the competition?
The Benefits of Liquid Web's Managed WordPress Hosting
What industries are particularly suited for Liquid Web's hosting?
The Best Kept Secret in Cloud Hosting
Also, near the end of the interview, John mentions an exciting new eCommerce product on the way from Liquid Web. We now know that product is the new WooCommerce hosting package just unveiled. It looks to be a great solution making things much easier for those of you looking to create an online store, and I'm eager to learn more about the new Liquid Web WooCommerce hosting plan. You can check it out for yourself here.
And, be sure to listen to the entire show to find out how you can take advantage of our exclusive Liquid Web promo code to save 35% on their managed web hosting.
Here is the link to the Liquid Web site.
This podcast episode has been archived and is now available on YouTube.