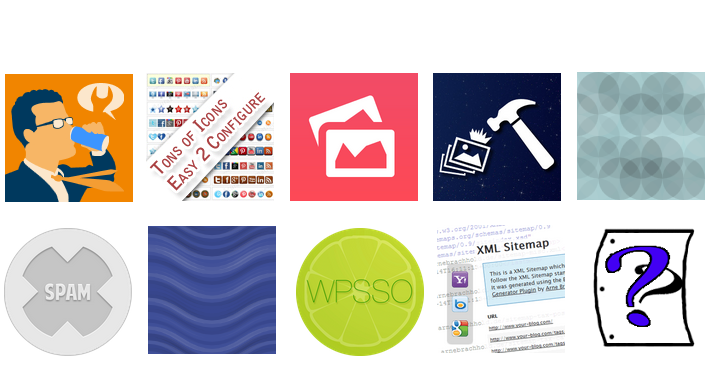 Last year, I wrote a post going over some of my favorite WordPress plugins that give you added functionality that is vital to running a successful WP site. Well, as you may know, there are literally thousands of plugins available. So you can imagine there are plenty more available WP plugins that can be extremely helpful. Here are an additional 10 WordPress plugins that you can add to the best plugins list.
Captcha
By BestWebSoft
While installing a captcha plugin won't totally prevent spam, it can still be a deterrent–and it's better than not having any comment or message protection. I like the Captcha plugin by BestWebSoft.
Disable XML-RPC Pingback
By Samuel Aguilera
One drawback to the XML-RPC pingback is the possibility that it can be used to maliciously attack your WordPress site. This plugin will allow you to selectively disable the pingback method yet still allow you to use the other XML-RPC methods.
EWWW Image Optimizer
By Shane Bishop
If your WordPress site has a lot of photos, you'll probably want to optimize your images to improve your site load time. The EWWW Image Optimizer plugin will automatically optimize both your existing and any new images that you upload to your website.
Floating Social Media Icon
By Acurax
There are quite a few social media icon plugins for WordPress. I really like this one as you can not only have your social media icons appear on your sidebar, but you can also have them pop out and appear to float on the bottom right of your browser area—a pretty cool effect!
Google XML Sitemaps
By Arnie Brachhold
Despite what some people say, I believe it's still important for your website to have an XML sitemap for SEO purposes. There are a number of good plugins that will generate a sitemap for your WordPress site. This plugin seems to be the most popular.
PixProof
By PixelGrade
Photographers will find this plugin to be a simple yet effective way of offering clients the ability to browse images from a photo shoot and select those that they like. Even if you're not in the photography business, this plugin provides a way of selectively letting someone view a group of images you may not want the general public to see.
Quiz Master Next
By Frank Corso
Quizzes are a great digital asset you can add to your websites. I searched around a lot to find a good plugin that allows you to add quizzes to your WordPress site. Quiz Master Next was the one I chose as it gives you some nice flexibility to perform certain actions based on your user's responses.
WordPress Social Sharing Optimization (WPSSO)
By Jean-Sebastien Morisset
WPSSO is a neat plugin that spruces up and optimizes your site content in your postings to Twitter, Facebook, Google+, etc. Having a more inviting social media post can lead to better click thru rates, so if you do a lot of social media integration with your site, this plugin can be a great asset.
WordPress SEO by Yoast
By Team Yoast
While I personally use the All In One SEO plugin, many people actually prefer the WordPress SEO plugin by Yoast. This plugin does give you some additional features that you may find helpful. Using an SEO plugin with your WP site is very important, and both WordPress SEO by Yoast and All In One SEO are great choices.
WP Simple Adsense Insertion
By Tips and Tricks HQ, Ruhul Amin
Another area where you can find many plugins is for ad placement and insertion. This plugin is just what the name implies, a simple way to insert Google Adsense (or other advertising) where you'd like it to appear on your site.