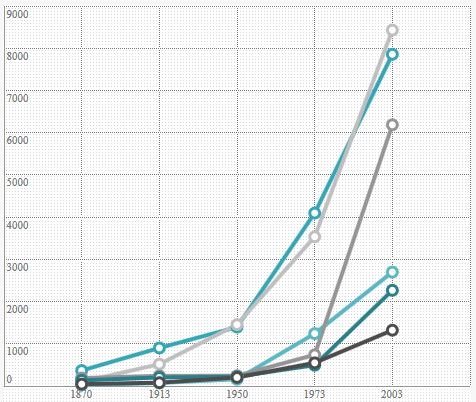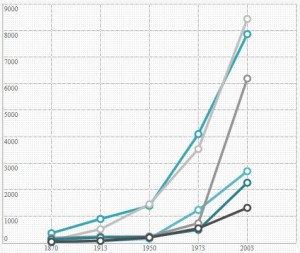 Last week we took a look at some results from my customer support test based on live chat support response times. Now, let's take a look at some of the content and types of responses I received from the various web hosting companies. In this particular test, the question was a simple but important one: What are your renewal rates? While some companies do publish their hosting renewal rates (though usually buried in the fine print), most do not. And, though it's great to get a bargain deal on your initial term, I always recommend finding out how much you'll be paying down the line.
Contacting support about renewal rates before you make any purchase can accomplish two objectives. First, you find out what your real costs will be. And second, and maybe even more important, you get a feel for how efficient and helpful that particular hosting company's support staff is. Here is the wide range of responses I received.
InMotion Hosting:
I did receive a prompt response. The support person did ask a number of questions about what types of sites and content I'd be creating. I assumed this was to tailor a sales pitch down the road. And sure enough, I did receive several emails later on with some sales offers.
Bluehost:
I had to wait unusually long to get a response and it also took longer than I would expect to get an answer to my renewal question.
iPage:
I waited almost five minutes to connect. When I was finally connected to a support tech, he was very apologetic and courteous, but took quite a while to answer the question about renewal rates. Then, when he responded, instead of actually giving me the rates, he just referred me to the URL of their terms page.
Hostgator:
It took almost 11 minutes to get connected to support. And once again here, it took way too long to receive an answer to a simple question about renewal rates. The support person wanted me to specify exactly what plan I wanted to know about. Then after a few more minutes, he just referred me to a URL.
MyHosting.com:
They provided a response much more promptly than some of the others—albeit again a referral URL to their pricing terms.
Just Host:
It didn't take very long to get an answer to my question. And I was given the specific dollar range of their renewal rates.
IX Web Hosting:
Very impressive response time and didn't take as long to get an answer to my renewal question. They stated that rates are not frozen and the renewal cost would be whatever the current rate is at that time. When I pressed for more specifics, I was told there it would be about a 10 -15% increase—which includes a customer loyalty discount.
HostNine:
Will, the support person, was very friendly and helpful. My renewal question was answered very promptly. Most interestingly, I was informed that the renewal rates would be the same amount as the initial offer. They do not raise rates at renewal time!
Host Monster:
As soon as I was connected to support, Lou responded by including pricing information. When I asked about renewal rates, he promptly posted that information.