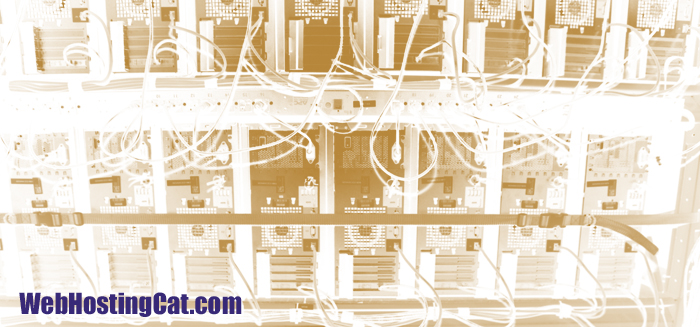 In the past, one of the most often asked questions for web hosting shoppers is whether to get a Shared Hosting plan or a Managed Hosting plan—particularly when it comes to WordPress websites. Let's review the advantages of each type of web hosting.
Shared Hosting Advantages
More Affordable
Wide Selection of Web Hosts
Suitable for Many Types of Websites
Managed Hosting Advantages
Requires Less Experience
Maintenance Tasks Handled for You
Requires Less Time on Your Part
Shared Hosting is the most economical option when it comes to web hosting. You can readily find plenty of Shared Hosting plans being offered by most hosting companies. And, Shared Hosting can be used for just about any type of website you need—whether it's a CMS like WordPress, Joomla, or Drupal, or a site created from some type of site builder that's provided.
While Shared Hosting has many benefits, it does require more of your time getting set up and maintaining your hosting account. On the other hand, with a Managed Hosting plan most of your maintenance tasks such as software updates, data backups, and security monitoring are performed for you. Also with Managed Hosting, you usually have access to an expert support staff that can really help you get started so you can devote more of your time to your other business tasks.
The downside of Managed Hosting has been the cost. A quality Managed Hosting plan can cost at least 2 or 3 times more than a Shared Hosting option—however for WordPress users that is now changing.
The New Managed Hosting Options
With the continued enormous popularity of WordPress, a growing number of web hosts have begun to offer Managed WordPress Hosting plans. And the best part is that these new Managed WordPress plans are much more affordable. So basically you get the best of both worlds—the benefits of managed hosting at a lower cost.
Here are a couple of examples of affordable Managed WordPress Hosting from two excellent web hosting companies.
InMotion Hosting
InMotion Hosting has long been recognized for their business and WordPress hosting. However, they are now offering a selection of Managed WordPress hosting plans that include prices and features for every level of website owner. For example, for just $5.99 mo. you can get excellent managed hosting features such as managed updates (including automatic security patches), managed security (including automatic data backups), and proprietary advanced server caching for faster websites.
Along with the managed hosting features, InMotion also includes their outstanding support plus all of the excellent features you get with their shared business hosting. Click here for complete details on InMotion Hosting's Managed WordPress plans.
SiteGround
SiteGround has always been at the forefront of affordable managed hosting. And, they have continually updated and improved their shared hosting platforms. With SiteGround, you can get managed hosting features for WordPress and Joomla. Starting at $5.95 mo., your hosting plan includes automatic updates, daily automated backups, SiteGround's SuperCacher technology for faster page loading, and priority technical support. See full details on SiteGround Hosting here.
Conclusion
If you plan to use WordPress for your website, you don't have to struggle with the decision to get Shared or Managed hosting. With the new wave of affordable Managed Hosting, you can enjoy the best of both hosting worlds!