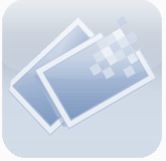 When you sign up for web hosting, your package usually includes quite a few applications available via an interface like cPanel. Many people are familiar with software applications like WordPress and Joomla. But there are often many more programs at your disposal that can enhance your website. Here are some you may find very useful.
These applications are available in cPanel through the Softaculous installation method:
Gallery is a great open source web photo album organizer.
MyBB is a powerful forum software.
Moodle is great if you need course management software.
Concrete5 allows you to more easily run your site.
Advanced Poll is great for asking your users' opinions.
osTicket can be an effective support ticket system on your website.
WebCalendar can be used as a single or multi-user application as well as an event calendar.
MyBB is a nice choice for implementing a discussion forum into your site.