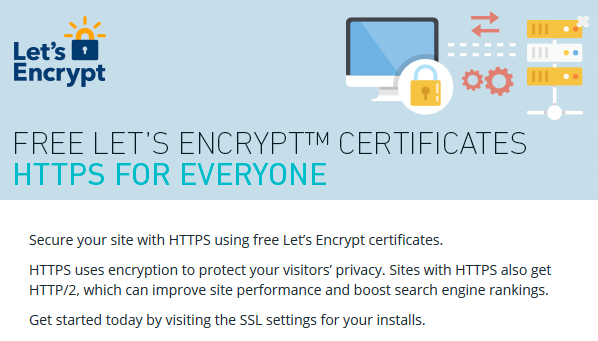 WP Engine's managed WordPress hosting customers can now secure their websites for free using Let's Encrypt SSL certificates. In the past, SSL was mostly used by ecommerce sites for added security. However, these days all websites can benefit from SSL—and in fact if you haven't already done so, you should definitely consider switching to https.
Advantages of Adding SSL to Your Website
Provides additional security to your site
Gives your visitors more confidence in using your website
Improves your website's search engine rankings
Besides securing your website, using SSL can improve your search engine results. When we spoke last year with Gary Illyes, Google's Webmaster Trends Analyst, he confirmed that websites utilizing https are indeed given a boost in the search rankings. And at his recent Pubcon keynote address, Gary again reiterated the importance of using https. In fact, Google has announced that starting next year they will flag sites that collect sensitive information such as credit card data or passwords if they are not SSL certified.
Installing SSL Certificates in WP Engine
To install your Let's Encrypt SSL Certificate, just go to the Install area of your WP Engine dashboard.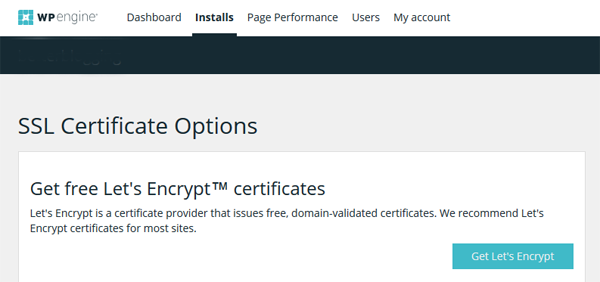 WP Engine has long been the standard for managed WordPress hosting, and free SSL is another reason you should consider their hosting plans if you're looking for the ultimate WordPress hosting experience.