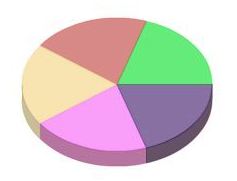 Web Analytics are vital to fully understanding how your users are interacting with your website, and more importantly, what areas you need to work on to increase your target audience. There are some expensive software packages you can buy, but the best alternative for most website owners is Google Analytics. It's free and is widely recognized as a valid tool for measuring site performance. I use Google Analytics and strongly recommend you do as well if you're not already utilizing GA.
While some web hosts are now including Google Analytics integration with your hosting plan, you might be surprised to learn that you also have other web analytics platforms available to you. While I would still use GA as my main source of information, these other tools can give you an additional perspective on your web traffic. For example, if you have a cPanel web hosting plan, you can access the Logaholic web analytics tool.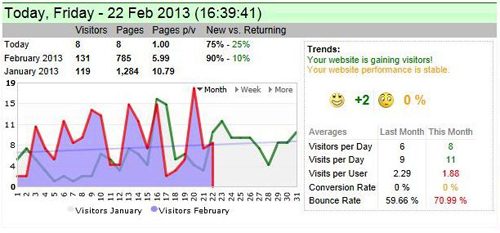 A lot of the information available with Logaholic is similar to the data in Google Analytics, but it is presented in a different way. So, it could be a matter of personal preference as to which you use more often. However, I did notice that my traffic numbers in Logaholic were significantly higher than GA. Apparently, they must count crawlers, feeds, and my own visits more.
Like in Google Analytics, you can set up conversion tracking in Logaholic. Personally, I think I prefer the way GA handles setting up goals and conversions. Also, Google Analytics integrates well with Google Webmaster Tools so you can analyze SEO functions such as search engine queries. I do however like the way Logaholic displays click path activity–tracking your visitor's actions.
Although if I had to choose one over the other I'd use Google Analytics for some of the reasons I mentioned earlier, using a tool like Logaholic has its own advantages. First, it doesn't cost you anything extra since it comes with your cPanel hosting. And, you don't need to install and set it up as with GA. Fortunately, you don't have to choose one over the other. Even if you decide to have Google Analytics as your primary tool, you can always check out Logaholic from your cPanel interface to get additional web analytics information.