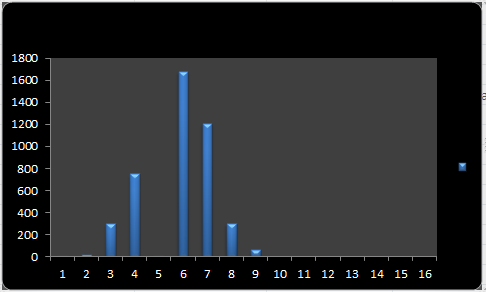 It's been a while since we've taken a look at how good or bad the customer support is at the various web hosting companies. While I always recommend you select a web host that provides all forms of support (phone, email, chat, knowledge base, etc.), my preferred method of contact is live chat support. So, let's take a look at how things shape up here in 2014.
To start out with, I have to admit that overall my test results were disappointing compared to my previous tests. Response times were slower across the board. Perhaps this is a result of live chat support becoming even more popular—or some web hosting companies just not staffing enough support people. In any case, there were still some clear winners.
Live Chat Response Time
For me, there are three main criteria on determining how effective web hosting customer support is: Response Time, Courtesy, and of course Issue Resolution. The first item is the easiest to measure objectively. Here's how each web hosting company performed during my testing. Since there may be certain periods of heavy volume, I tried to test during both the day and night and took the best score for each web host. However, the fastest responding web hosts during the day were also the fastest to respond at night. Likewise, the slower responding hosting companies in the daytime were again the slowest to respond at night.
Excellent Performance
InMotion Hosting – 6.29 Seconds
Web Hosting Hub – 7.51 Seconds
MyHosting.com – 12.68 Seconds
iPage – 18.53 Seconds
InMotion Hosting once again is at the top of the list when it comes to customer support response times. They had the fastest times both during the day and night. Not surprisingly, Web Hosting Hub (InMotion's sister company) also had great response times. MyHosting.com and iPage also responded to my support requests in a timely manner.
Needs Improvement
JustHost – 1 Minute 1.8 Seconds
Bluehost – 5 Minutes .92 Seconds
Fat Cow – 5 Minutes 1.97 Seconds
DreamHost – 12 Minutes 29.85 Seconds
Among this group, Bluehost and DreamHost were particularly disappointing as both had previously responded much quicker to my chat support requests.
Unacceptable
IX Web Hosting – 20 Minutes 8.78 Seconds
Hostgator – 28 Minutes
WebHostingPad.com – Unavailable
IX Web Hosting was extremely disappointing from the bottom group. Their response times have really slowed. However, the biggest fail has to go to WebHostingPad. Whenever I tried to request live chat support help, I was informed that no agents were available!
Winners
Rating the web hosting companies for the other two categories is a bit trickier. Since there are a multitude of different problems that can occur, and since the support staffs may be composed of a large group of individuals, it becomes difficult to fairly measure each situation. That being said, although I've received excellent support from most of the web hosts I've dealt with over the years, the following web hosting companies have been the most consistent in providing outstanding customer support in a timely and courteous manner while resolving any issues and answering any questions I've had.