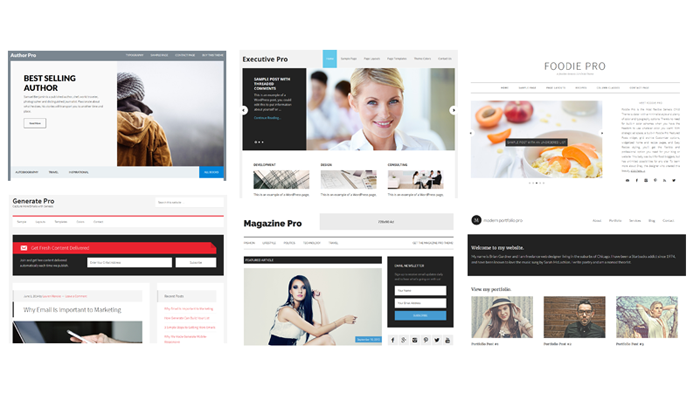 Your WordPress theme controls both your site's appearance and some of its functionality. Since it is such an important consideration for WordPress website owners, in this article, we'll take a look at the best premium WordPress themes. First though, let's look at all of your WordPress theme options.
Default WordPress Themes i.e. 2016, 2015, 2014, Etc.
WordPress comes with its own default theme which is included and activated when you install WP. A new default theme is released each year. Here's the current 2016 theme: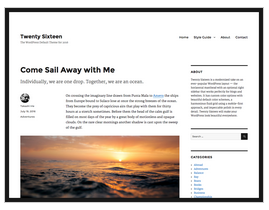 WordPress also releases updates to past default themes, so if you're still using 2014 or 2015, you still get updated versions. While the default themes include all of the basic functionality you need, they aren't very exciting as is. If you're a developer, you can customize the default theme yourself or you could hire someone for this task. However, it's much easier and less time consuming to choose a theme that's already been customized and developed. Fortunately, you have a ton of choices available from within WordPress itself.
WordPress.org Repository Themes
The WordPress repository theme library has grown considerably. Also, the theme update process has been improved with the last several releases of WordPress. When searching for themes in WordPress, you can specify the type of layout and colors you prefer then make your choice from the themes presented.
For newbie WordPress website owners, the themes from the WordPress repository are more than adequate. Even more experience site owners may opt to use these themes while maybe tweaking them here and there when certain customization is needed. The advantage of using these repository themes is that they're free—though sometimes a pro version is offered for sale by the theme author. But, there may come a time when you need a more robust or customizable theme solution. In these cases, it's time to look at premium WordPress themes.
Premium WordPress Themes for Purchase
Premium WordPress themes not only provide more features upfront, but they're also made so you can more easily customize them yourself through widgets or additional plugins. Of course the one downside to using premium themes is the cost. However, I've found that paying the extra money is definitely worth receiving a professionally developed WordPress theme that includes premium features and comes with customer support help if you have any questions.
Just as there are many sources of free WordPress themes, there are also plenty of WordPress themes for sale. The two most prominent premium WordPress theme sources are StudioPress and ThemeForest. There are advantages and disadvantages with both.
ThemeForest
ThemeForest has a wider selection and these themes are quite a bit more varied in their look and feel. ThemeForest themes also contain more of a variety of functionality that isn't as readily available in StudioPress' themes. On the downside, ThemeForest themes have sometimes had a reputation of being bloated and thereby not performing quite as well. With ThemeForest, it really comes down to whether you would rather have the more unique look and functionality as a tradeoff with the possible bloated theme effects.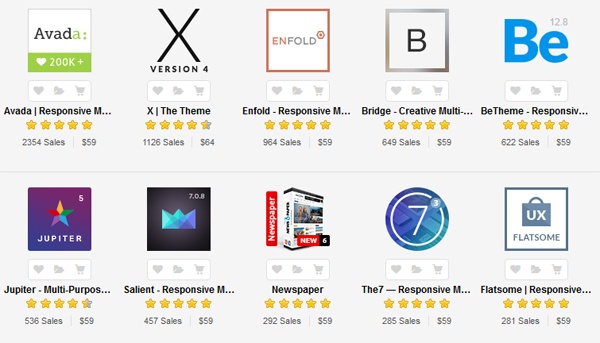 StudioPress
StudioPress is the other big name when it comes to premium WordPress themes. StudioPress uses the Genesis Framework as the foundation for their themes. When you make a purchase with StudioPress, you get both the Genesis parent theme along with the child themes you select. The child theme runs on top of the Genesis Framework and determines your theme's appearance and functions. StudioPress themes have a solid reputation for being efficiently developed for solid performance as opposed to ThemeForest. The only real downside is that all of the StudioPress themes have a somewhat similar look and feel to them. While there is some variation, you don't get the variety that you do with ThemeForest.
Personally, I've been using the Genesis Framework themes from StudioPress for many of my WordPress sites, and I've been very happy with the results. I really like the way you can make your customized changes via widgets and Genesis plugins. For example, you can easily add code snippets or footer content and not have to worry about it being wiped out when there is a theme update. I've always found the StudioPress themes to run very efficiently. And, I've been able to select themes that are suited nicely to my website niches. I'm also very impressed with the customer support at StudioPress. On those few occasions when I've had a question or an issue, the support staff has been very helpful, knowledgeable, and courteous.
Here is a sample of some StudioPress themes:


Magazine Theme – For Online Publications
Executive Theme – For Business Sites
Modern Portfolio Theme – For Photographers


Author Theme – For Writers
Foodie Theme – For Restaurants and Food Sites
Generate Theme – For Email List Building