If you're a WordPress user that needs to create multiple sites, or you're a developer or consultant that needs to build sites for your clients, what is the best managed WordPress hosting for multiple websites? We've previously looked at the best web hosting for multiple domains. But managed WordPress hosting presents a number of additional considerations.
Important Considerations for Multiple Site Managed WordPress Hosting
When you're looking for managed WordPress hosting for multiple websites, you certainly want fast performing websites, enhanced security, and responsive customer support—just as you would with any web hosting plan. However, in addition, you also want to look for features that allow you to more easily work with and collaborate on a number of websites such as website staging to test out changes before moving to your production sites, automatic updates and data backup for all of your sites, and other tools that allow for collaboration and management of multiple websites. And, of course you also want to look for value in a hosting plan that allows hosting of multiple sites at a reasonable cost.
So, let's take a look at what I consider to be your best choices for multiple website hosting by a managed WordPress hosting provider.
Best Managed WordPress Hosting for Multiple Sites 2018
SiteGround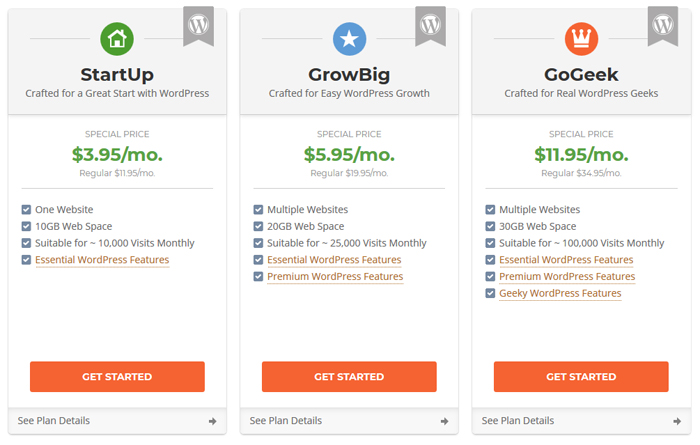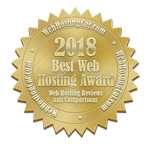 Over the years, SiteGround has proven to be an excellent alternative to the more expensive managed WordPress hosting providers. And they continue to improve their hosting plans with their innovative technology and outstanding support. Their GrowBig and GoGeek hosting plans allow you to host multiple WordPress sites with features such as Automated Daily Backups, Automatic Updates (including plugins), SuperCacher Technology, Cloudflare CDN, and Website Staging (GoGeek).

In our recent website speed testing, SiteGround outperformed the competition including some much more expensive managed hosting plans. For multiple WordPress website hosting, SiteGround offers an amazing combination of premium features, responsive customer support, and affordable prices.
Why is SiteGround good for hosting multiple WordPress Websites?
WP Engine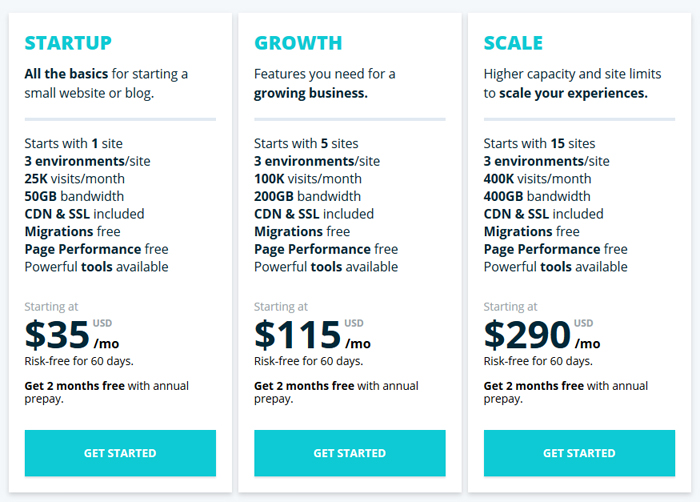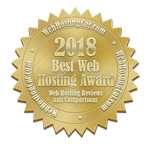 WP Engine has long been the premium managed WordPress hosting provider that I've recommended to people. And, they still are when it comes to both their single site Startup Plan, and their multiple site hosting plans. The website performance and expert WordPress support you receive at WP Engine is still top of the line.

Although WP Engine recently raised their prices, there is some good news as it was recently announced that WP Engine has acquired StudioPress, and will soon be including StudioPress themes free with their hosting plans. Additionally, WP Engine now also includes more features with all of their hosting packages such as development, staging, and production environments, plus real-time page performance diagnostics as part of their WordPress Digital Experience Platform.
Why is WP Engine good for hosting multiple WordPress Websites?
Liquid Web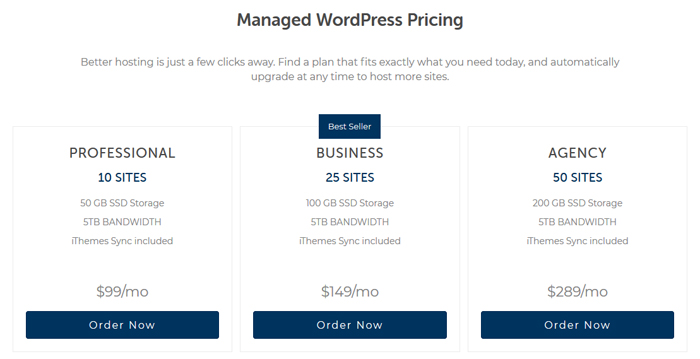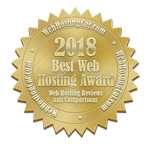 The team at Liquid Web, headed by Chris Lema, has really come up with an impressive line of managed WordPress hosting plans. Liquid Web focuses on providing hosting solutions for mission-critical websites, and their managed WordPress hosting is definitely up to those standards.

Liquid Web's Managed WordPress Hosting is ideally suited for multiple websites. They include iThemes Sync Pro for managing multiple sites from a single location. You also get features such as automatic plugin updates and no pageview or traffic limits. And while their prices are on the higher side, compared with the other expensive managed hosting providers, you actually get more value—being able to host more sites for less money.
Why is Liquid Web good for hosting multiple WordPress Websites?
InMotion Hosting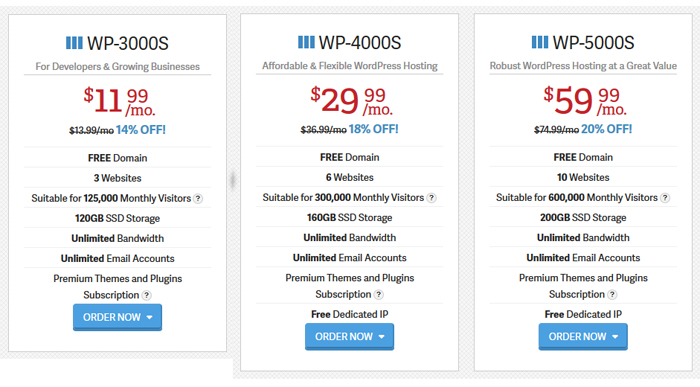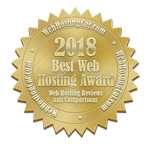 InMotion Hosting is one of the newer entrants in the managed WordPress hosting arena. For many years, they've offered top quality WordPress hosting through their Business Hosting Plans. But now they've upped the ante and improved their WordPress hosting significantly with their Managed WordPress hosting plans.

Like SiteGround, InMotion provides a lower cost alternative to more expensive managed hosting solutions. However, website performance is excellent—better than their Business Hosting plans. And, InMotion Hosting support is also among the best that I've experienced. As an added bonus with InMotion, you also get the BoldGrid WordPress website builder.
Why is InMotion good for hosting multiple WordPress Websites?
A2 Hosting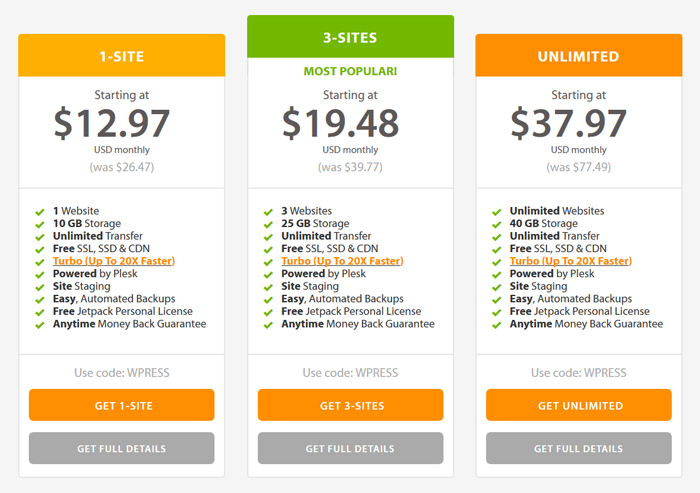 A2 Hosting is another newer entrant into the managed WordPress hosting field. Providing fast WordPress hosting has long been one of A2 Hosting's primary goals with their Shared Hosting plans. Now, they have extended their emphasis on WordPress and added additional premium features with their managed WordPress hosting plans.
A2's Managed WordPress Hosting starts with their optimized WordPress environment. Then, they include more resources and their Turbo Servers for even faster website speeds. And, A2 Hosting is another top quality customer support provider via their Guru Crew team.
Why is A2 Hosting good for hosting multiple WordPress Websites?
Pressable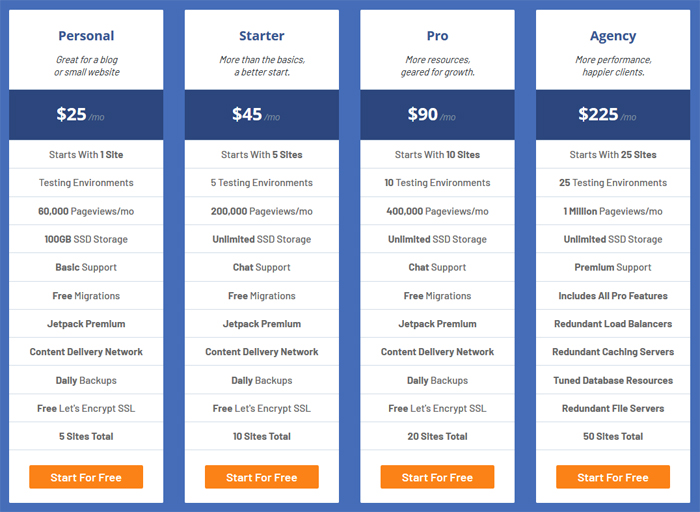 Pressable is a relatively new WordPress hosting provider that stands out from the competition by providing the right solutions for each of their customers. And when it comes to agencies and developers, Pressable lets them take their projects to the next level by providing better value and customize support options.
Why is Pressable good for hosting multiple WordPress Websites?
Media Temple


Though now part of GoDaddy, Media Temple continues to operate as a separate entity providing upscale web hosting solutions—including managed WordPress hosting. While they don't offer as many hosting plans as some of the others on this list, Media Temple does allow you to purchase a multiple site managed WordPress plan at a less expensive rate.
Why is Media Temple good for hosting multiple WordPress Websites?
Flywheel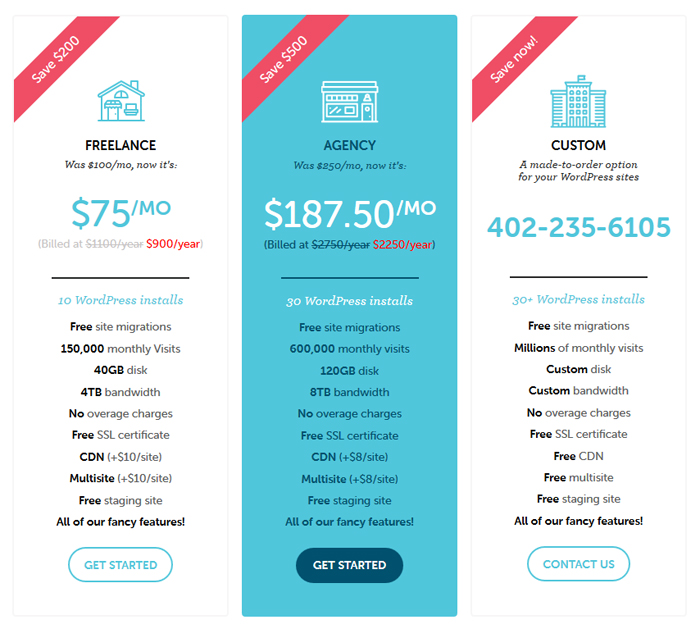 Flywheel may not be as familiar a name as some of the other managed WordPress hosting companies, but that certainly doesn't mean they're not worth consideration. Flywheel helps developers and agencies streamline the workflow process between your team and your clients.
Why is Flywheel good for hosting multiple WordPress Websites?