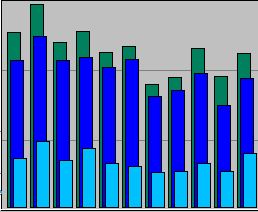 If you want to have a successful website, then monitoring and analyzing you web statistics is a must. Studying your web stats will allow you to find out what areas of your site are the most popular and receive the most traffic. You can also see if your users are encountering any errors from your server/site. A lot of website owners, including myself, use Google Analytics or another package for statistical analysis—and I'd encourage you to do the same.
However, there are a couple of stat applications you should already have with your web hosting plan. Both Webalizer and AWStats are great tools to see how your site is doing. While they may not have some of the functionality you can get with Google Analytics or other software, Webalizer and AWStats both provide information that you can't get elsewhere. They also present the information in a very clear and easy to read format. Of the two, I like and use Webalizer more often, so let's take a look at some sample data.
Each web hosting company may customize things slightly, so the layout may differ from host to host. But here is some of the basic data you can get from Webalizer.
When you launch Webalizer, you get a data summary broken down by each month.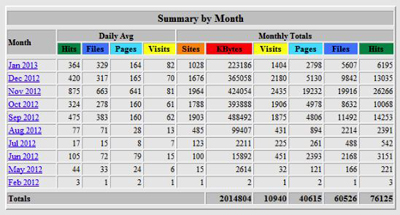 Click on a particular month and you can get a more detailed summary, plus you can see what if any error codes have been generated.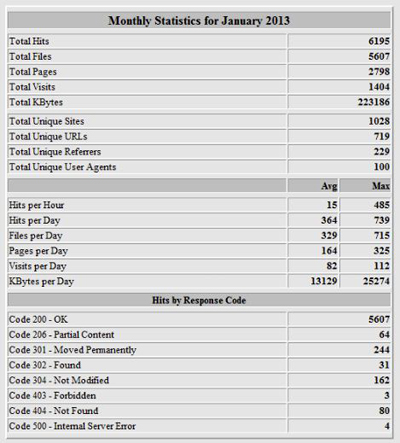 Your web stats are then further refined by daily and hourly usage.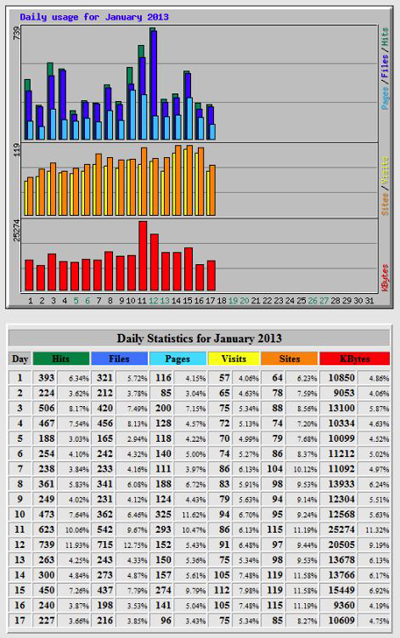 The Top URLs by Kbytes section can be very helpful in determining what parts of your site take up the most bandwidth. If you want to try and speed up your site loading time, be sure to check out these stats.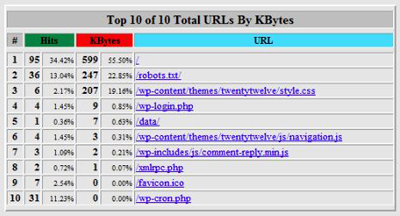 The Top URLs section will tell you what the most popular pages on your site are.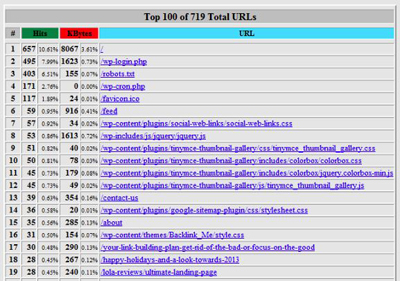 You can see what search queries are hitting your site by checking out the Top Total Search Strings section.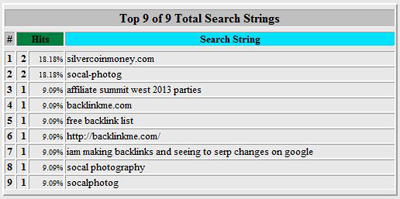 And finally, your website traffic is separated by country to see where your hits are coming from.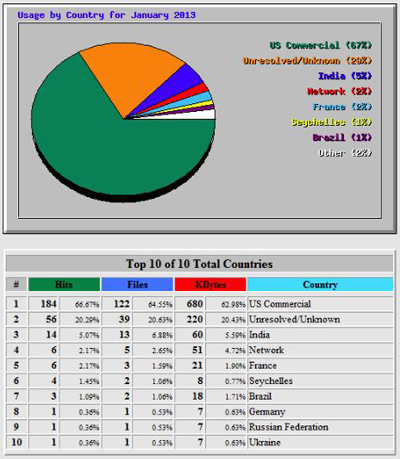 Regular monitoring and analysis of your website statistics is vital to achieving and maintaining a top notch site. By using a combination of Webalizer (or AWStats) and Google Analytics (or other third party stat software), you can get a very complete picture of how your site is doing and what you need to work on.