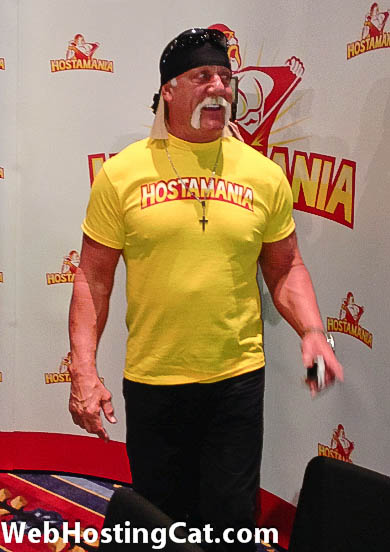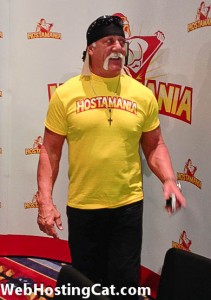 Each year brings us changes and enhancements from existing web hosting companies as well as a bunch of new hosting companies vying for your business. For 2014, there are three specific hosting companies that I'm particularly interested in seeing how well they fare given some promising circumstances.
1. Hostamania
When Hulk Hogan was announced as the spokesman and partner in a web hosting company, a lot of people were amused and may not have taken it seriously. I too was a bit skeptical. However, taking a closer look at Hostamania's features certainly makes them look like a legitimate choice for hosting websites. Oh, and for those that might have skeptical of the Hulkster's commitment to the company, he was busily promoting Hostamania in Las Vegas last month posing for pictures, signing autographs, and encouraging folks to switch their web hosting.
2. Namecheap
While there's no question that Go Daddy is the leader among domain registrars (I use them myself), this company has recently caught my attention as a possible alternative. Namecheap has been in business since 2001 and offers web hosting and other services in addition to domain names. The prices at Namecheap are very attractive–especially for those people that purchase many domain names for all of their websites.
3. Lunarpages
Finally, we come to a web host that I'm very interested in–given that I've had previous experience with them as a customer. Lunarpages was the first web hosting company that I ever used, and I was quite pleased with their service initially. Then, due to unexpected growth or some other reasons, their network performance and customer support seemed to decline in quality. My site was sometimes not accessible and their tech support not as helpful. Eventually, I switched to another web hosting company.
Fast forward to today, and Lunarpages has revamped their website presence. More importantly, I've seen some positive reviews about their web hosting. I've also been in contact with them and have checked out the latest details of their hosting plans. It does look like Lunarpages has righted their ship and is now back to offering first rate web hosting services. While I have not yet personally tested out their latest web hosting offerings, I am continuing to monitor their reviews and do plan on communicating with them further.
Although we can't predict how successful any web hosting company is going to be, I do believe that Hostamania, Namecheap, and Lunarpages could show considerable growth in 2014, and I would encourage you to include them on your list of possible candidates for your site.