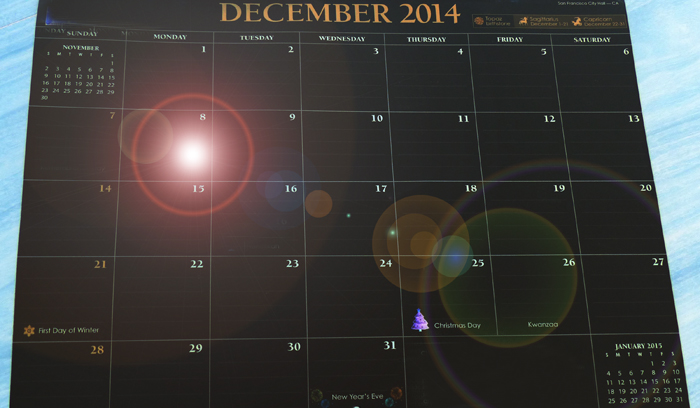 Amazingly, 2014 is already coming to a close. Looking back on the web hosting front this year, the competition remains fierce as more and more people realize that having your own website is the way to go. Here are some key developments that occurred during the year and some thoughts on what the future may hold.
WordPress Hosting
With WordPress continuing its phenomenal popularity among content management systems, 2014 saw even more web hosting companies debuting special managed WordPress hosting plans. Recently, I wrote a review about some of the best managed WP plans available which you can check out here.
Improved Hardware – Solid State Drives
Hardware was another big area of emphasis this year as many web hosts decided to pump up their data center equipment for better results. At the top of the list was the inclusion of solid state drives (SSDs) which are faster and more reliable. Some hosting companies are even including them at no extra charge.
In addition, web hosting companies are continuing to perform upgrades to improve performance and security—which is always a good thing.
New TLD Domain Names
One of the most intriguing events this year was the release of many more new TLD extension domains. Now that there are so many different domain extensions available (everything from .rocks to .ninja) and prices have begun to level out, the question everyone is asking is what effect will they have on search engine results. So far, I haven't seen any evidence of these new domains ranking better than the .com, .net, and .org extensions. But of course, that could change at any time.
SSL for SEO
Speaking of search engine optimization, the big news from Google this year (aside from the fact that Google Authorship is gone) is that using https will give you a bit of a boost in ranking. Admittedly, it's a small boost and in no way is more important than backlinks, keywords, etc. And quite honestly just as with the new TLDs, I don't see any real evidence of sites using SSL outranking other http sites. It just isn't happening—yet. That being said, if you have the time to implement all the changes necessary to switch over to https, it could be something to consider in 2015.
Mobile Computing Apps
Truthfully, this is one area where I thought we would definitely see more results in 2014. However, it seems being able to monitor and maintain your web hosting account on mobile devices isn't a big priority right now. There were a couple more apps released this year. And happily, Namecheap was among those debuting an app to manage your domain names from your smartphone. So, at least now we have both GoDaddy and Namecheap offering apps for your mobile devices.
Looking Ahead to 2015
With 2014 now coming to a close, we can look forward to another eventful year for web hosting in 2015. Stay tuned and keep checking back for new developments. Happy Holidays to all!