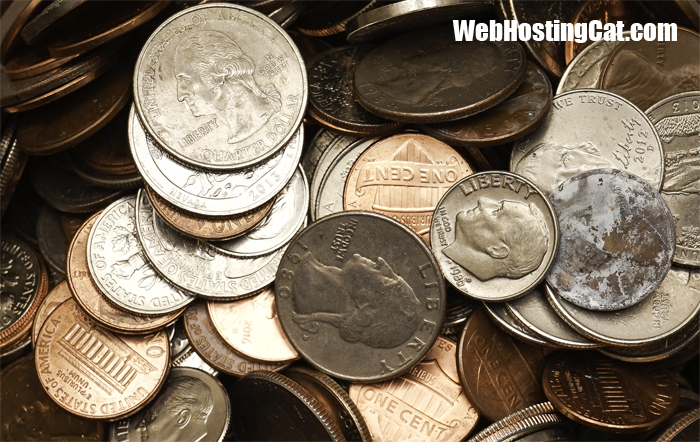 Last month, SiteGround announced that they were raising the renewal rates on their web hosting plans. You can still purchase a new plan at their discounted rates, but the increase was a bit of a surprise. Now, this month InMotion Hosting has changed the pricing on their Business Web Hosting plans. The have raised their prices slightly, and they are no longer offering a 3 year term. You can now sign up initially for either 1 or 2 years. As with SiteGround, the new prices at InMotion are not excessively higher, and the quality web hosting your receive at both companies is certainly worth it in my opinion, but it is noteworthy that after years of staying the same, we are now starting to see price increases in the industry.
However, that definitely doesn't mean there aren't some great bargains on web hosting that you can still find. If you're looking for an affordable web hosting plan for your summer project website, here are 10 Bargain Priced Web Hosting Plans you can still take advantage of.
GreenGeeks

$3.95 mo.
Unlike just about every other web host these days, GreenGeeks offers an all-inclusive web hosting plan that allows you to host multiple websites. And while your renewal rates are higher, the initial price is still just $3.95 mo. Also, remember that with GreenGeeks you're also getting green web hosting powered by 300% renewable energy.
InterServer

$5.00 mo.
With InterServer, you can get a feature packed web hosting plan for only $5 mo. Even better, your renewal rates do not increase and you pay the same amount after your initial term is up with InterServer's Price Lock Guarantee.
iPage

$1.99 mo.
Along with GreenGeeks, iPage is another rare web hosting company that still offers one all-inclusive hosting plan with unlimited or unmetered resources. Best of all, the initial term price is as low as $1.99 mo. Be aware that renewal rates are higher, so if you can, be sure to lock in for two or three years at the lower rate.
Fast Comet

$2.95 mo.
Fast Comet not only has data centers around the world, but they also include some highly impressive features including a 45 day money back guarantee. And, when it comes to bargain web hosting, they have to be considered one of the best deals. You can get their single site hosting for only $2.95 mo. and their multiple site hosting plan for $5.95 mo. Best of all, there are no renewal price increases! You pay the same prices (i.e. $2.95 mo. and $5.95 mo. respectively).
HostGator

$2.95 mo.
HostGator is definitely one of the more well-known, established web hosts that offers many web hosting services. If you need single site hosting, you can get their Hatchling plan for only $2.95 mo., and if you need multiple website hosting, their Baby plan is only $3.95 mo. Again, be aware that HostGator's renewal rates are higher.
Bluehost

$2.95 mo.
Bluehost is on the WordPress.org recommended list for WordPress hosting. But you also get quality cPanel hosting for all types of websites. If you only need hosting for a single site, then you can get Bluehost's Basic plan for only $2.95 mo. Be aware that like their fellow EIG hosting company iPage, renewal rates are higher.
Namecheap

$2.88 mo.
With a name like Namecheap, you would expect low prices. And in fact you can get both domain names and web hosting at very low prices. With Namecheap's Stellar plan, you can host up to 3 websites for only $2.88 mo. And, the price is even less if you sign up for a one year term.
GoDaddy

$2.99 mo.
Yes, GoDaddy is the largest domain registrar out there and they've been promoting their GoCentral website builder product a lot lately. However, they have many other products and services available—including affordable web hosting. Their Economy hosting plan is only $2.99 mo., while their Deluxe hosting plan for multiple sites is just $4.99 mo. Renewal fees are $7.99 mo. and $10.99 mo., respectively.
HostPapa

$3.95 mo.
HostPapa may not be the most well-known hosting provider, but they have a very impressive list of features that can be utilized for many different types of websites. And currently, you can get their Business Hosting plan for only $3.95 mo.
Hostinger

$2.15 mo.
Hostinger is definitely focused on providing inexpensive but quality web hosting for its customers. You can get single site hosting for only $2.15 mo. and unlimited website hosting for only $3.49 mo. And, although renewal rates are somewhat higher, they are lower than at most other web hosting companies.