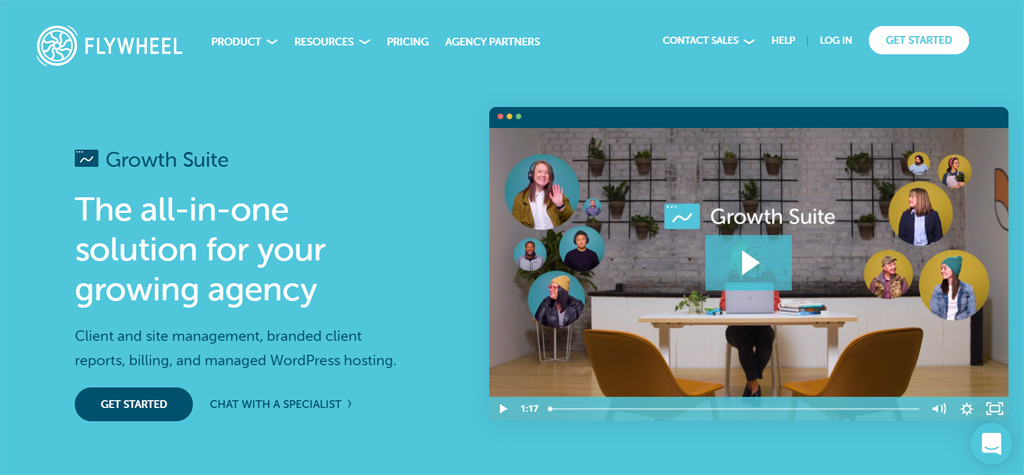 Are you looking for the best way to start and run your own WordPress agency? WordPress continues to be the most popular website platform and the best solution for many of your potential clients. WordPress hosting companies have been trying to add the right features for agency owners. However, with their new Growth Suite, Flywheel now has the most complete product for WordPress agencies.
In this Flywheel Growth Suite Review, we'll go over exactly what this new product is all about and how it can benefit your WordPress agency. We earn commissions if you shop through the links below.
What is the Flywheel Growth Suite?
The Flywheel Growth Suite is a product that combines managed WordPress hosting with a set of tools that make the tasks of running your agency much easier. For example, from the Growth Suite dashboard you can perform tasks such as client billing (both one-time and recurring), create reports for your clients, communicate with your clients via email, and build and manage multiple client websites with Flywheel's managed hosting platform.
What Do You Get with a Flywheel Growth Suite Plan?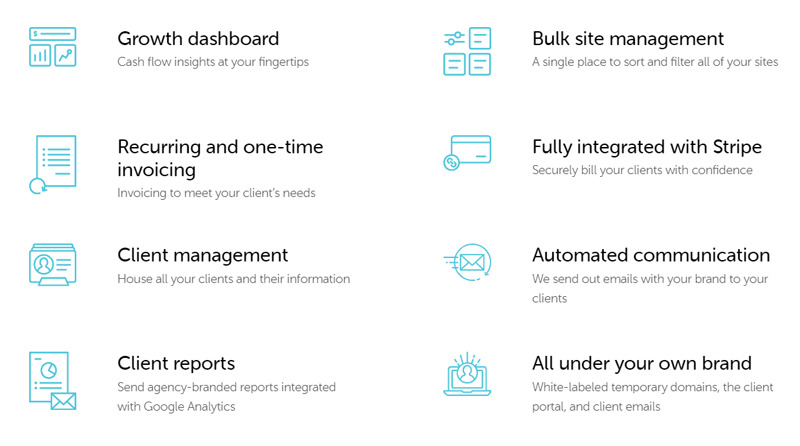 Flywheel offers excellent managed WordPress hosting. With their Growth Suite, you not only get the ability to create and have your WordPress websites hosted, you also get access to the Flywheel Growth Suite dashboard. From the Growth Suite interface, you can enter the services you provide to your clients, your billing fees, your clients information, and your own logo and business info.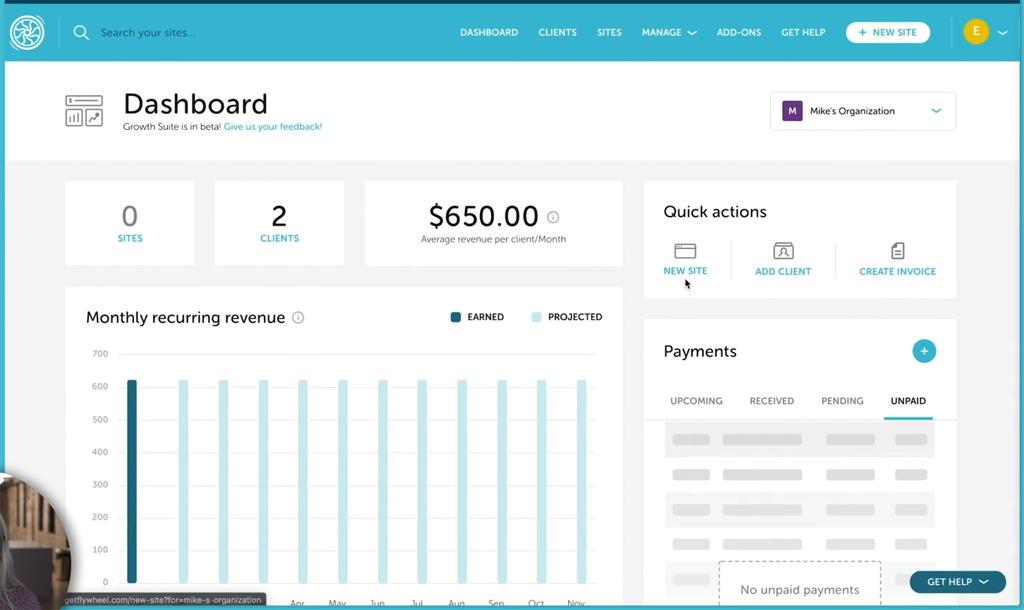 Once you've entered the information, you can use the Growth Suite for invoicing and billing your clients, sending out customized reports to your clients, and receiving payment for your services. With the Flywheel Growth Suite, you can communicate with your clients via email and they are able to submit their payment through Growth Suite.
How Can Flywheel Growth Suite Help You Run Your WordPress Agency?
When you first launch Growth Suite, you enter your company information, logo, and default currency. Growth Suite connects with Stripe in order for your agency to get paid, so you'll need to create a Stripe account if you don't already have one.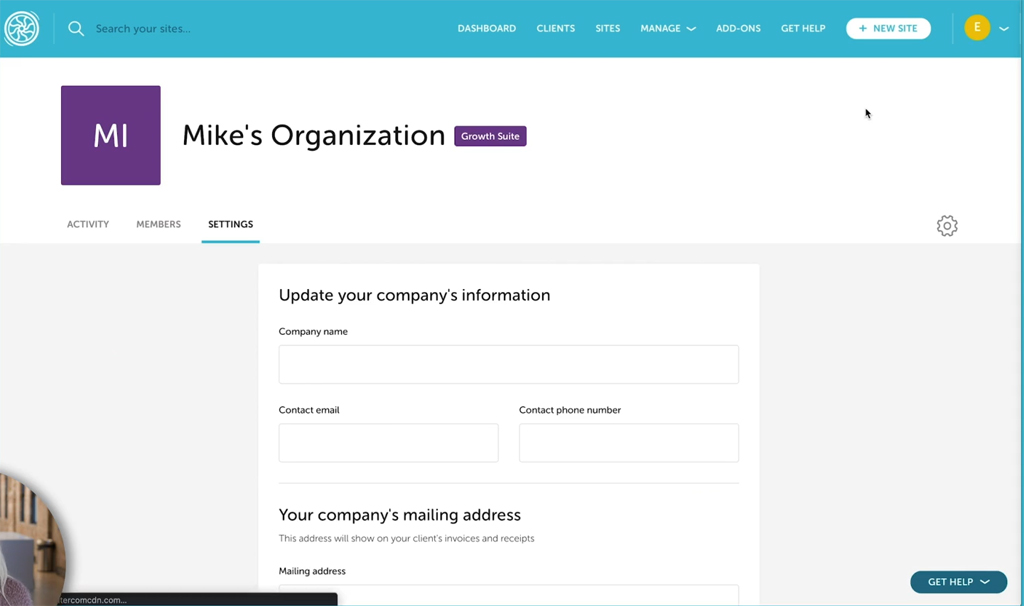 You then create your billable services for your clients (e.g., hosting, development, etc.). You can enter different pricing tiers as well as special discounts if desired.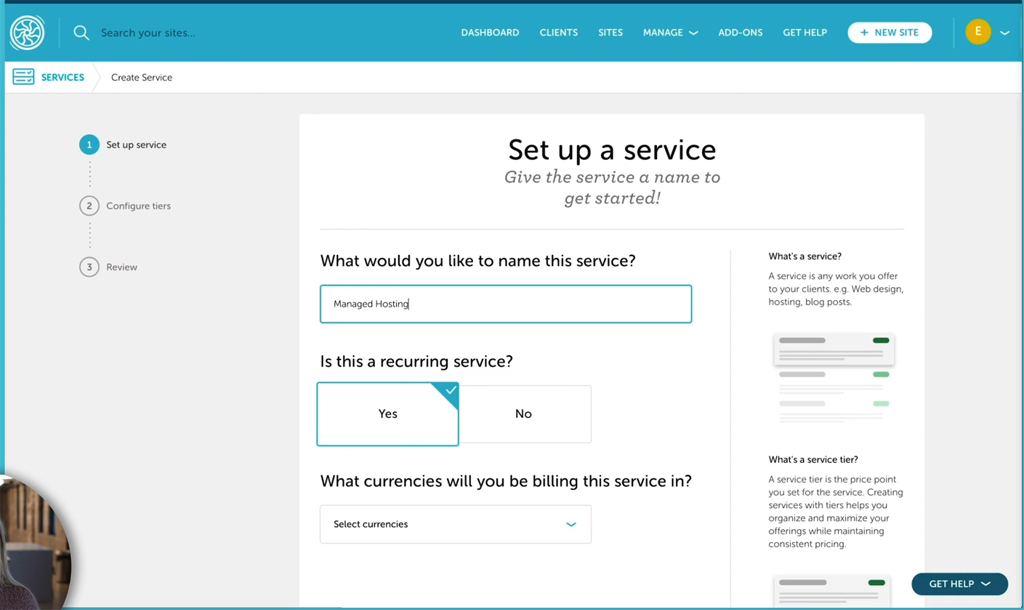 Next, you enter your client information into Growth Suite. On each of your client's profile pages, you can create an attachment to their website.

When creating invoices for your clients, you can specify the billing frequency and currency.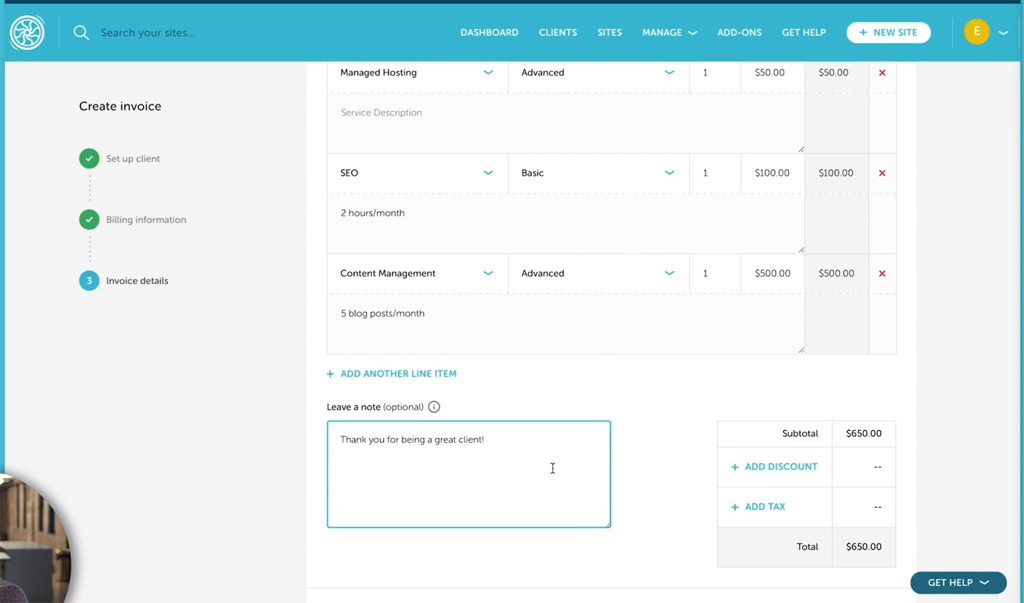 How Much Does Flywheel Growth Suite Cost?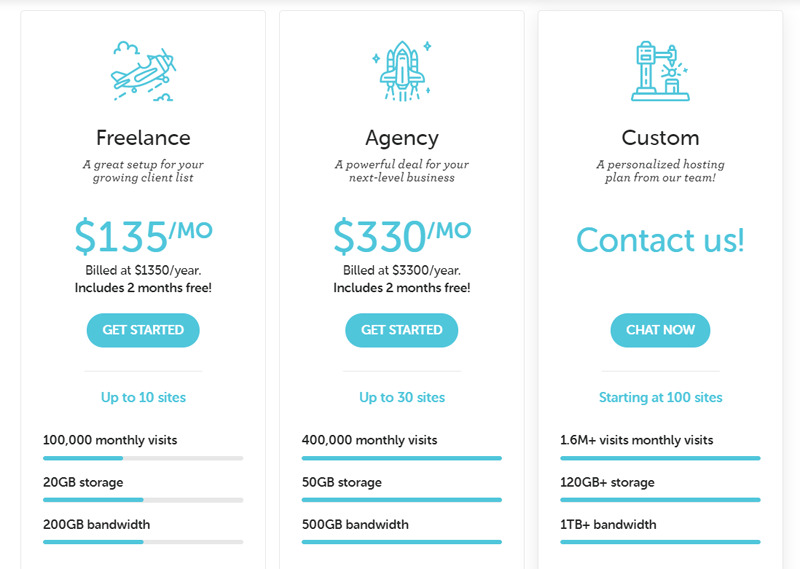 Growth Suite is available in two different plans. The Freelance plan allows you to manage up to 10 sites, while the Agency plan allows you up to 30 sites. If you have a larger agency, Flywheel can create a custom Growth Suite plan for you allowing for 100+ sites.
Currently, the Freelance Plan is $135 mo. and the Agency Plan is $330 mo.
Recommendation
While some WordPress hosting companies have added a few features to assist agency owners, the Flywheel Growth Suite is the first real all-in-one hosting solution to grow and run your WordPress agency business.
Flywheel has always been one of the better choices for managed WordPress hosting in my opinion. And with the new Flywheel Growth Suite, agencies now have another reason to choose Flywheel for hosting their clients websites.