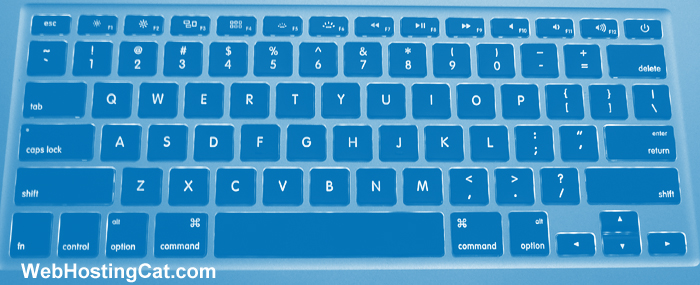 Bloggers have a seemingly endless amount of choices when it comes to web hosting. If you're a new blogger just starting out (or about to start), here's the honest truth: Just about any web hosting plan can be used effectively for a blog. However, that certainly doesn't mean that some aren't better than others—especially for new bloggers.
Since WordPress is by far the best blogging platform, you definitely want it included in your web hosting plan. But since most hosting plans include WordPress these days, we need to look closer at our choices to find out which ones are truly better for new bloggers.
Requirements
Most new bloggers are looking for an economical hosting solution that allows for easy setup and website maintenance. Fully managed WordPress hosting plans can save you time and handle a lot of maintenance tasks. However, these plans are usually more expensive and better suited for experienced bloggers and site owners. There are, in my opinion, better choices for new bloggers that will provide quality web hosting, let you get your blog up and running quickly, provide excellent customer support, and not cost you as much money.
Recommendations
Here are three outstanding web hosting choices that are not only great for many types of websites and webmasters, but are also excellent choices for new bloggers looking for value and that want to get their sites up and running quickly.
Advantages:
One Click WordPress Installation
Free Domain Name
Managed WordPress Hosting Features
With SiteGround, you can get great managed WordPress hosting at much lower prices. You get a lot of the features that are found in the more expensive managed WordPress plans without having to pay the higher prices. You get a free domain name, and installing WordPress is very easy with their cPanel interface.
When you log into your SiteGround account, you get easy access to their premium WordPress features such as SuperCacher, Staging, and WP Auto Update.


SiteGround's SuperCacher feature can greatly speed up your website. It utilizes three levels of caching: Static, Dynamic, and Memcached.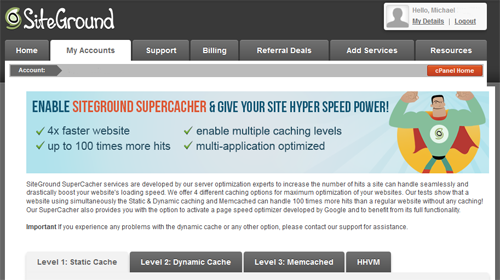 Advantages:
WordPress Pre-Installed
Personal Walk-Through Set Up
90 Day Money Back Guarantee
Web Hosting Hub makes the setup process even easier for you. They will pre-install WordPress for you as well as give you a personal walk-through over the phone.
As another great resource to help you get started, Web Hosting Hub provides you with their Getting Started Guide, which gives you step by step instructions.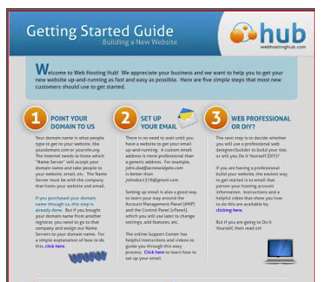 Advantages:
WordPress Pre-Installed
Max Speed Zone Technology
Business Class Hardware
90 Day Money Back Guarantee
Like their sister company Web Hosting Hub, InMotion Hosting will also pre-install WordPress for you so you don't even need to deal with that task. In addition, InMotion also includes some advanced features that you don't automatically get with other plans. In terms of growing with your site, or providing the best hosting environment should you need to expand your blog to a more advanced website in the future, I like InMotion.
One of InMotion's best features is their Max Speed Zone Technology, where you can select the data center closest to your location for faster websites, downloads, and email.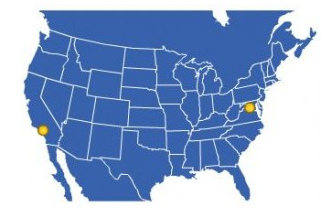 InMotion Hosting also uses state of the art business class hardware to achieve better performance results.