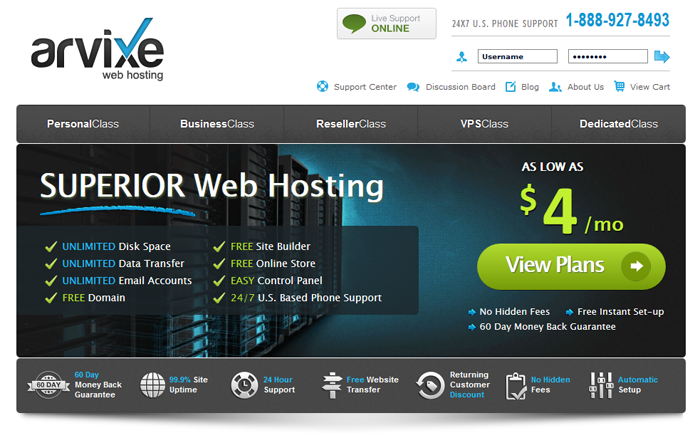 Arvixe may not be as well-known as some of the other web hosting companies, but they've been around since 2003 and offer an impressive selection of web hosting plans at lower prices than many competitors. Here is my review of Arvixe based on my experience as one of their customers.
Hosting Plans Offered
Arvixe offers one of the widest assortments of web hosting plans. Like others, they sell Shared, VPS, Dedicated, and Reseller Hosting. But even within each of these categories, you have a number of choices. For example, their shared hosting plans are divided into Personal Class and Business Class packages. Both of these packages are further separated into a basic and pro level plan. And, you can choose Linux or Windows hosting.
While Arvixe's business hosting plans are impressive, they do run on the high side pricewise. For my needs, I opted for the Personal Class basic level plan. The features included here are fine for my needs.
Signing Up
Arvixe does have a number of options preselected when you go through the sign-up process, so be sure to carefully look over the items to make sure you really want to include them. I do like that Arvixe lets you choose the location of your server. Locations include the United States, Europe, and Hong Kong.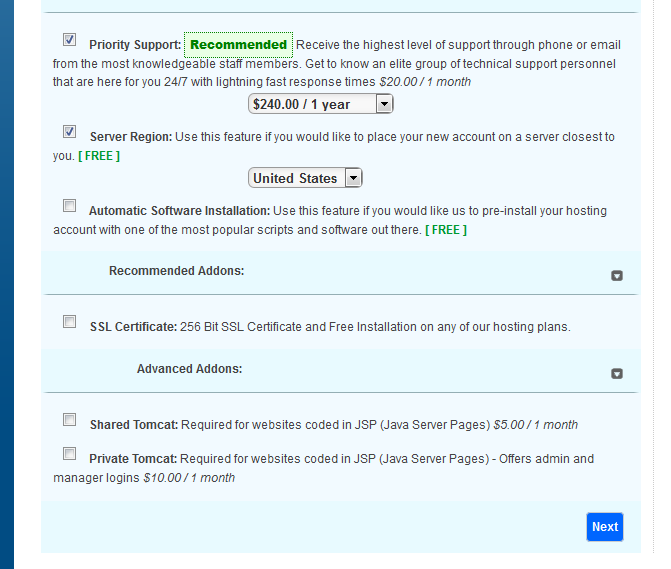 Billing and cPanel Interfaces
Arvixe provides cPanel (which I prefer) as your control interface. It's basically the generic cPanel without any customizations. I wish they would include a way to access customer support from within their cPanel—as some other web hosts do.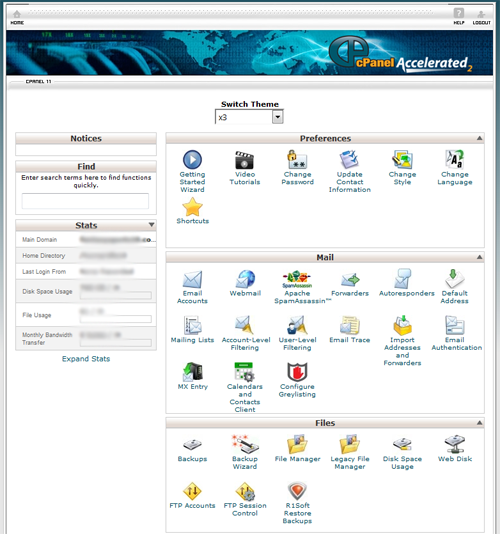 With Arvixe, you have separate logins for your billing account, cPanel, and support. You actually have to create a separate password login for the support ticket system.
Features
One of the biggest advantages of Arvixe's Personal Class hosting plan is the value that you do get with this hosting package. In addition to cPanel and the Softaculous application installer, you also get unlimited disk space and data transfer, SSD RAID 10 drives, and a free domain for as long as you have your account there. Also, your websites are Cloudflare CDN ready as well as Attracta SEO ready.


Unlimited email features are also included (POP3 and IMAP). And, I like that you also get unlimited MySQL and PostgreSQL databases.
Arvixe also have an impressive datacenter and network environment that includes:
DDoS Attack Response
Redundant Carriers
Network Monitoring
Brute Force Detector
Nightly Security Updates
Performance
Website performance is the number one priority for many website owners. And I'm very pleased to say that so far my site hosted by Arvixe has been performing well and loading very fast. I am particularly impressed since I'm running this entire site using SSL with the https protocol.
Support
Arvixe provides phone, email, and live chat support. The response time on their live chat support is fine. And despite a couple of minor glitches (chat connection issues), the support staff was able to resolve issues and answer my questions.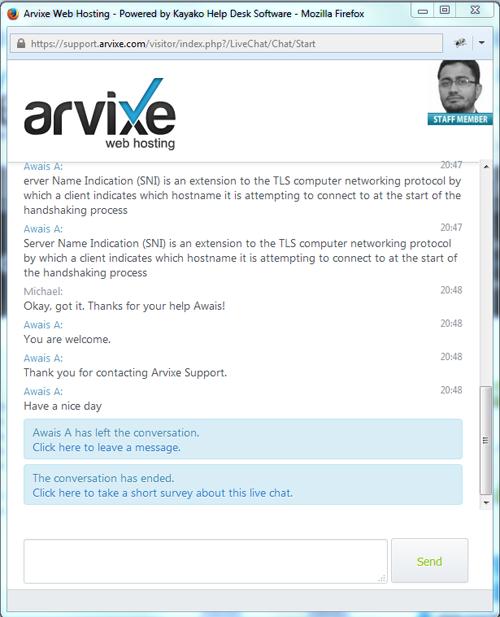 As part of my hosting package at Arvixe, I opted to add an SSL certificate. With the help of customer support, the process of installing the SSL was quick and easy. They handled the actual installation and contacted me when my input was needed. If you're considering going with SSL for your site, I would definitely suggest you consider Arvixe.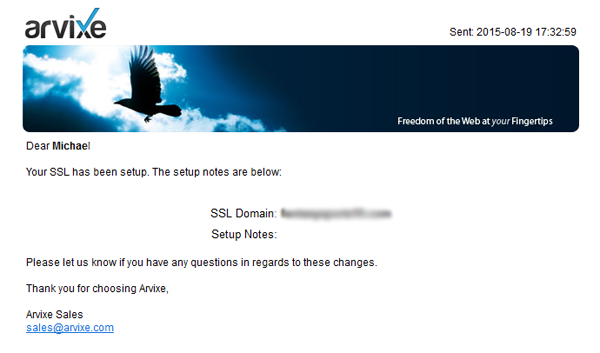 Recommendations
Unfortunately, we can no longer recommend Arvixe. They have removed some of the extra features that were previously included with their plans, and their auto renewal process leaves a lot to be desired. Apparently, they automatically renew your account some 15 days before the end of your term, and if you didn't want to renew and request a refund, it can be a big hassle trying to get your money back. Please also note that Arvixe now has an F rating with the Better Business Bureau.