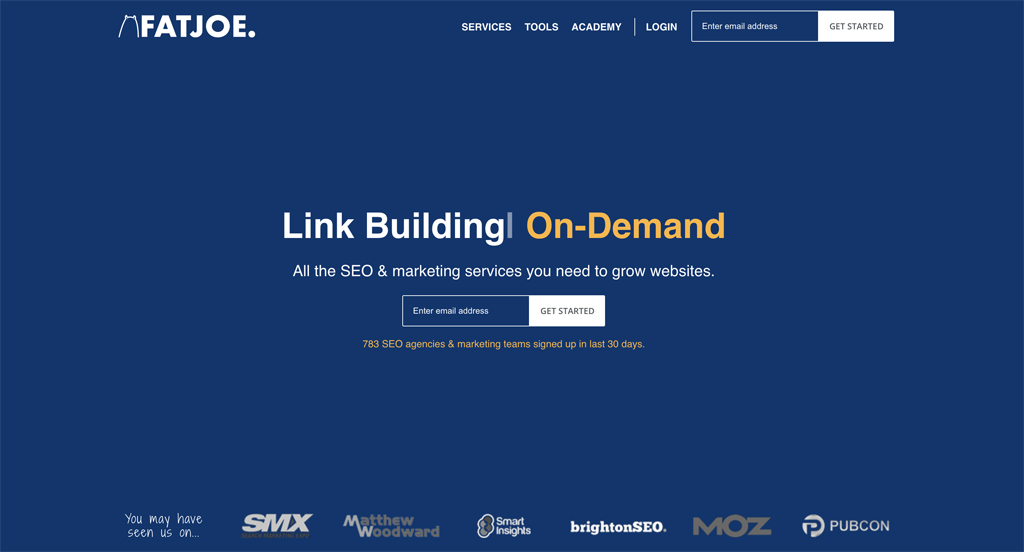 Is Fat Joe SEO good? Can using Fat Joe improve your Google rankings? I actually have personal experience using Fat Joe and here in my Fat Joe SEO Review, I'll go over my results and recommendations if you're looking to improve your search engine rankings.
Is Fat Joe SEO Legit?
Now, a lot of SEO companies make a lot of claims about how they can get you a gazillion backlinks, tons of increased conversion rates, and ultimately to the top of Google. It's usually too good to be true. And believe me, I've tried a lot of these solutions—most not worth the time and money.
While there is no magic formula that will get you immediately to the top of the rankings, there are a number of legit SEO companies that do provide services that can improve your Google results. Fat Joe is definitely a company that has delivered results for my websites. Keep in mind that the services you get from Fat Joe should be only a part of your overall SEO strategy. There are other on page and off page tactics you should be incorporating to improve your SERP. I've written articles on these topics elsewhere on our website.
For now, let's concentrate on what Fat Joe can do for you.
How Can Fat Joe Improve Your Google Rankings?

Fat Joe offers services under four different categories: Link Building, SEO, Content Writing, and Design & Video.
Link Building Includes:
Blogger Outreach
Niche Edits
HARO Links
Media Placements
Infographic Outreach
Content Syndication
Multilingual Outreach
SEO Includes:
Keyword Research
Press Distribution
Local Citation Building
Content Writing:
Blog Writing
Website Copywriting
Article Writing
Press Release Writing
Product Descriptions
I've personally used the Blogger Outreach and Niche Edit services for my websites. Blogger Outreach creates new content that is posted on high DA websites. You can choose websites with authority from a DA10+ up to DA50+. The price does increase the higher you go. Each Blogger Outreach includes a 500 word article that contains your link. However, you can opt for a longer blog post for an additional fee. In my experience the standard 500 word post has been sufficient, but as all niches are different, you may want a longer article for your website.
With Fat Joe's Niche Edits, links to your website are placed on existing articles on high DA sites. The process and results are similar to broken link building. As with Blogger Outreach, you select the amount of authority for the site you want your link placed (DA10+ up to DA50+). Since your links are placed in existing website articles, the content length will vary.
With both Blogger Outreach and Niche Edits, you supply your anchor text and target URL. The specified turnaround time is 14+ days. However, my orders have consistently been completed earlier than the stated time.
I have also used Fat Joe's Website Copywriting services. I was very satisfied with the results. While you could probably get similar content from other sources, the pricing is very reasonable. For example, it's cheaper than many of the blog article gigs on Fiverr.
My SERP Results Using Fat Joe SEO
Here are some of the results I've gotten using Fat Joe's services. Keep in mind that due to many factors involved with SEO, your results may vary.
Over the past few years, I've used Fat Joe for their Blogger Outreach, Website Copywriting, and Niche Edit services. I've been completely satisfied with all of my orders. They've usually been completed ahead of schedule, and I haven't had any issues or hassles with any of my orders.
With my Blogger Outreach orders, the articles they created were well-written and the backlinks did seem to improve my search engine rankings. Keep in mind though, that it may take some time to see results. And in certain cases, I did combine Fat Joe's SEO services with other backlink sources.
The backlinks from the Niche Edit services were also impressive. I either got to the first page of Google or very near it at the top of page 2. Again, I combined Fat Joe SEO with other backlink sources as well. However, I do feel that the Niche Edits made the big push in my rankings.
I was also impressed with Fat Joe's Website Copywriting services. The content was solid and the pricing was very reasonable.
Fat Joe SEO Turnaround Time
As I mentioned above, the turnaround time with Fat Joe's services has been excellent with all of my orders being completed ahead of schedule. As I mentioned earlier, the stated turnaround time for Blogger Outreach and Niche Edit links is 14+ days.
Fat Joe SEO Customer Support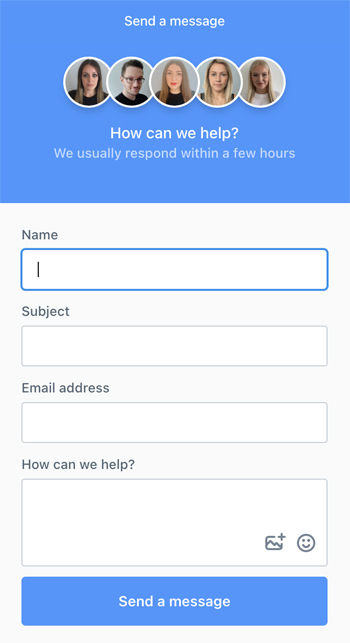 Because my orders have been completed without any issues and the process has run smoothly, I haven't had to contact customer support very much. However, when I have the support team has been very responsive. You can contact Fat Joe support via the chat message box on their site. You should receive an email response within a few hours.
How Much Does Fat Joe SEO Cost?
While they aren't the cheapest SEO service provider, Fat Joe's pricing is still very reasonable compared with others. The price on many of their services varies according to things like domain authority and content length. For example, the higher the domain authority of the website for blogger outreach, the more expensive it is. Likewise, for article writing, the price increases based on the number of words.
Here is the current range of pricing for Fat Joe's most popular services:
Blogger Outreach:
$81 to $432
Niche Edits:
$81 to $432
Blog Writing:
$13 to $216
Website Copywriting:
$13 to $216
Fat Joe 100% Money Back Guarantee
While Fat Joe's backlink services for Blogger Outreach and Niche Edits are not cheap, I do like that they offer a 100% money back guarantee. As stated below, you can place an order for up to 10 placements and if you're not satisfied, you can get your money back.

Pros and Cons of Fat Joe SEO
Pros:
Good Selection of SEO Services
Blogger Outreach Delivers Quality Backlinks
Niche Edits Deliver Quality Backlinks
Services Often Completed Ahead of Schedule
Website Copywriting is Solid
Easy Ordering Process
Easy to Use Account Dashboard
100% Money Back Guarantee
Cons:
Can be expensive depending on your needs.
Currently no live chat support.
Recommendation
I would definitely recommend Fat Joe's SEO services to both beginners and experienced website owners. Beginners can take advantage of both content creation and SEO services, while experienced site owners can benefit from their link building services such as Blogger Outreach and Niche Edits. Fat Joe delivers quality work that is often completed ahead of schedule.
If you do plan to take advantage of Fat Joe's excellent link building services, my advice would be to vary the DA (Domain Authority) that you choose. For example, don't just buy a bunch of DA 40+ or DA 50+ outreach posts or niche edits. It's always best that you vary your link profile, so I would vary my selection of blogger outreach or niche edits (DA 10+, DA 20+, DA30+, etc.).
Fat Joe SEO Review Ratings
Link Building - 95%
Content Creation - 94%
Customer Support - 97%
Value - 91%
Turnaround Time - 97%