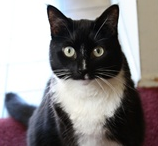 Here's a list of mistakes you should not make when you're about to purchase a web hosting plan.
1. Not Looking Behind a Low Price Tag
Don't just look for the cheapest listed price for your web hosting. Often, an ultra-low price is only good for the first 1 to 3 months after which your cost goes up. Also, be sure to inquire about renewal rates. And, be sure the hosting plan will contain all the features you need at that low price.
2. Getting a Hosting Plan that Doesn't Give You Room to Grow
There are many "starter" or beginner hosting plans that cost you less money. However, these types of packages often limit you to only one website and a limited amount of storage and other resources. While you might not need the extra room at this point, you might be surprised how your online needs and capacity can quickly change.
3. Forgetting to Consider All Avenues of Customer Support
I've written about this before, but surprisingly a number of web hosts still don't provide live chat support. Although phone and email support are standard, it's always beneficial to have as many customer support access points as possible. In addition to live chat, make sure your future hosting company provides an excellent knowledge base and forum.
4. Overlooking Your Control Panel Interface
Lately, I've written a lot about web hosting control panel interfaces—and it bears repeating here. Since you'll be spending a lot of time working within your hosting interface, make sure it matches with your preferences. For example, if you like graphic icons, be sure your hosting plan comes with an interface like cPanel. If on the other hand you prefer text and text links, look for a host with that type of custom control panel.
5. Being Unaware of How to Access Your Billing Information
This isn't quite as big an issue as it once was since most web hosts now provide access to your billing and account information via your control panel. But in the past, I've had hosts that didn't readily provide easy access to my billing info. So, be careful if you're considering one of the newer or lesser known hosting companies.
6. Misunderstanding Money Back Guarantees
Your potential web host will usually offer a money-back guarantee should you decide to cancel your account early. Typical full money back guarantee periods will be anywhere from 30 to 90 days. Some web hosting companies offer an "anytime" money back guarantee. With these hosts, you can cancel anytime and receive a refund. However, the amount you get back will be pro-rated to the amount of time left on your hosting term. Usually the period of time where you could still get a full refund from these anytime guarantee hosts is 30 days.
7. Not Being Aware of Pre-Selected Upsells
Occasionally, your web hosting company may try to sell you a premium service or product. While this type of post-signup selling may not happen that often, what you should be careful about is making sure there aren't any additional products or services you don't want that are pre-selected during your sign up process which you are then charged for. This situation actually happened to me once and it was a big hassle getting it straightened out. I am no longer using that web hosting company!