Here is our comparison of BoldGrid vs GoDaddy GoCentral website builders. BoldGrid creates WordPress websites, while GoCentral has its own infrastructure. Each of these website builders has pros and cons. See our head to head comparison data below to help you make your decision on which one to use for your website.
Website Setup
BoldGrid is actually a plugin for WordPress. So, if you're an experienced WordPress user, you shouldn't have any difficulties with the setup process. However, if you want you can have customer support install BoldGrid for you so everything is set up and you're ready to go. With GoCentral, you're walked through each step of setting up your website.
Creating Your Website
During the setup process with GoCentral, you'll also be guided through the creation process for your site (choosing your design, etc.). With BoldGrid, there is a two-step process (labeled Inspiration and Customization). You first specify your website category, theme, and types of pages to be included in your WordPress website. You can then set your site's title and customize some of the pages.
As for the website creation process, GoCentral is quicker and easier. However, BoldGrid gives you better looking websites with more out of the box functionality.
Features and Customization
Both BoldGrid and GoCentral make it easy for you to customize your website with your own text and images. Since GoCentral's websites are more basic in design, it is a bit easier to make changes to the existing text and photos. You simply make your changes on the right side panel of the designer. BoldGrid is based on WordPress, so you get more functionality built in. And, to make things more user-friendly, BoldGrid has its own drag and drop interface for customizing your website. Again, while the editing process is easier in GoCentral, BoldGrid provides greater customization options for you to make your site your own.
Customer Support
BoldGrid is best used with an official BoldGrid host. For example, when you use BoldGrid with InMotion Hosting, in this category the edge clearly goes to BoldGrid. InMotion Hosting provides top notch support and includes 24/7 live chat support access. GoDaddy's customer support can vary in quality—and their live chat support is frequently unavailable.
Cost/Value
BoldGrid is included with the business hosting plans of InMotion Hosting. You can choose from three different levels and each is packed with all the features you need to run a successful website.
GoCentral is available from GoDaddy in four different levels. The basic version includes only hosting and support. The more expensive versions include features such as SSL, SEO, PayPal Integration, shopping cart, etc.
BoldGrid costs less money across the board and, in terms of value, includes more features than you get with GoCentral. The one area where GoCentral might have an advantage is if you need an eCommerce site. While the price tag is high at $19.99 mo., it will be quicker and easier to set up as opposed to having to use a component like WooCommerce for WordPress.
BoldGrid vs GoCentral for Blogs
While you could use GoCentral for creating a blog, that certainly isn't one of its strong points. On the other hand, BoldGrid is built on WordPress—by far the most popular blogging platform. BoldGrid now even has its own blogging component you can add when you create your website. So, when it comes to blogging, BoldGrid is definitely the winner here.
BoldGrid vs GoCentral for eCommerce
Both BoldGrid and GoCentral can be effectively used for creating an online store. GoCentral has a top level website plan specifically for eCommerce sites. BoldGrid can be easily combined with WooCommerce—the most popular eCommerce solution for WordPress. For smaller and less complicated online stores, GoDaddy's GoCentral is probably a better fit. Creating your store is a bit easier and you can add functionality with their GoCentral sections. While using BoldGrid and WooCommerce may require a bit more effort on your part, you can build a more sophisticated and robust eCommerce website. And, because it's WordPress, you get all the advantages of that platform. For that reason, BoldGrid gets the advantage here.
BoldGrid vs GoCentral for Small Business
Here is another category where both BoldGrid and GoCentral can produce great results. They can both be used to easily create customer acquisition websites for your business, as well as more interactive sites that interact with your customers via forms, etc. It's a close call here. GoCentral provides an easier and quicker solution to creating a business site. However, BoldGrid offers more customization and full ownership of your website. Again, I'll give BoldGrid a slight advantage in this category.
BoldGrid vs GoCentral Comparisons

| Features | BoldGrid | GoCentral |
| --- | --- | --- |
| Easy Site Creation | | |
| Website Speed | | |
| Resources | | |
| Site Security | | |
| Customer Support | | |
| Transferability | | |
| Value | | |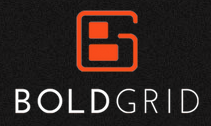 BoldGrid*
Started Business: 2001
BBB Rating: A+
Price: $3.99 mo. – $13.99 mo.
Unlimited Bandwidth: Yes
Unlimited Storage: Yes
Unlimited Email: Yes
Refund Period: 90 Days
Advantages of Choosing BoldGrid:
100% Ownership of your Website
Professional Looking WordPress Sites using Drag and Drop Site Builder
Mobile Optimized Websites
Includes Web Hosting from InMotion Hosting
Max Speed Zone Technology
Free Solid State Drives
Free Domain Included
Free Data Backup
Live Chat Support
90 Day Money Back Guarantee
*When choosing InMotion Hosting.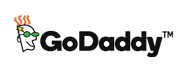 GoDaddy
Started Business: 1997
BBB Rating: A+
Price: $5.99 mo. – $19.99 mo.
Unlimited Bandwidth: No
Unlimited Storage: No
Unlimited Email: No
Refund Period: 30 Days
Advantages of Choosing GoDaddy:
Easy Interface for Newbies
Easily Add Functionality with GoCentral Sections
Recommendation
Our recommendations here are pretty clear cut. If all you really need is a one page, brochure type of website, then GoCentral is the better choice for you. If you need a more functional site that is more customized, then you're better off with BoldGrid. The bottom line here is: GoCentral provides more simplicity, while BoldGrid provides more features and customization. And remember, with BoldGrid you maintain ownership of your website even if you decide to move it elsewhere. Therefore, for a majority of website owners, BoldGrid is the overall winner in this website builder comparison.
See our BoldGrid Review Ratings below: