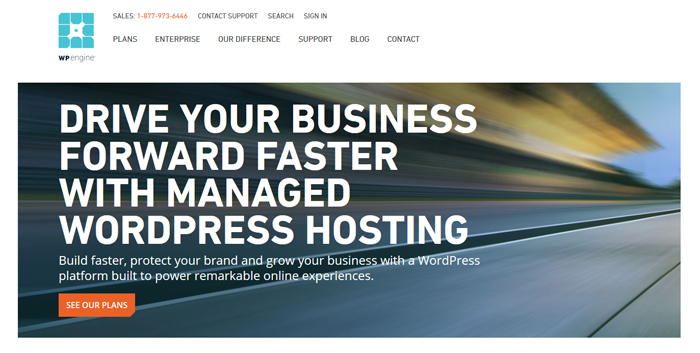 While there are a number of excellent options for WordPress hosting, if you're a developer of WordPress sites for clients, the best choice in our opinion remains WP Engine. Not only do they continue to innovate and improve for WordPress website owners, but included with their premium managed WordPress hosting are also a number of features ideally suited for developers. Here's a look at 5 reasons why developers should consider WP Engine.
1. Transferable Installs
Transferable Installs was implemented a couple of years ago by WP Engine. Basically, it lets a developer that has a single site personal hosting plan create and work on multiple websites for clients in a development area. When their work is completed, the developer can push the website out to the client's WP Engine account.
2. Billing Transfer
Billing Transfer works in conjunction with the Transferable Installs. When a developer transfers the website to their client, the client is automatically billed for the hosting. Developers can concentrate more on building websites rather than worrying about billing clients for additional hosting fees.
3. Domain Management Page
WP Engine has updated their Domain Management Page which now includes easy to read DNS statuses. You'll now be able to tell at a glance if there are any issues with your domains.
The statuses are color coded as follows:
Green: Everything Looks Good
Orange: DNS Settings are Suboptimal. Action Needed.
Red: Error. Site Traffic is Not Being Served.
Here is a sample of how my WP Engine domain page looks: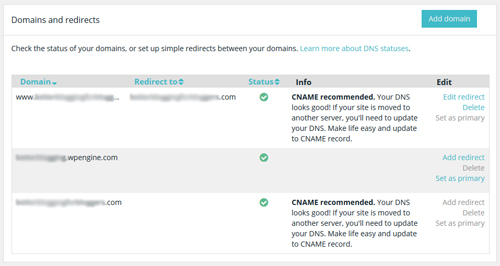 4. Default Account Selector
If you're a developer working on many websites, you can now specify which account is accessible when you log in to WP Engine.
5. Segmented Backup Downloads
The Backup and Restore function at WP Engine is one of their best features. And, it's even better now. With Segmented Backup Downloads, you can save time by specifying exactly what parts of your website you want downloaded (themes, plugins, media, etc.).
When you click the Download option, you are now presented with a checkbox list where you can select the specific items to retrieve.