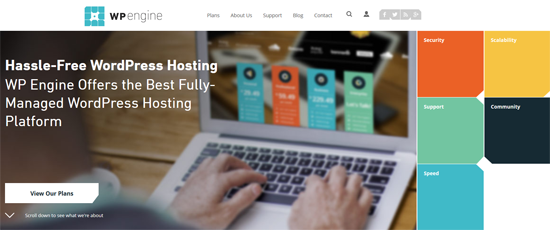 Comparing Managed WordPress Hosting
WordPress continues to skyrocket in popularity as a website content management system. Whether for a simple blog or a more sophisticated website, many site owners are turning to WordPress. As evidence, more and more web hosting companies are starting to offer special managed WordPress hosting plans.
For quite a while, WP Engine has been considered the best option for managed WordPress hosting. Let's take a look at how they compare with two of the more recent entries into the managed WordPress hosting field: DreamHost's DreamPress plan and Go Daddy's new Managed WordPress Hosting package.
First, let me point out that most WordPress site owners really don't need managed hosting. For years, I have had WordPress sites hosted with shared hosting plans and they have performed fine. The two groups that I would recommend managed WordPress hosting to are those people that have sites that have become so popular that their traffic has surpassed shared hosting levels, and those newbies that don't have the time or don't want to hassle with the set-up, maintenance, and security tasks related to having a WordPress site online.
WordPress Experience
WP Engine is the clear winner in this category as they have been 100% focused on WordPress for years. All members of their support staff are WordPress experts. And, their infrastructure has been specially tailored to provide the best results for WordPress websites.
Although DreamHost only unveiled their DreamPress services last year, they have also promoted their shared hosting as being WordPress friendly before that time. Unlike WP Engine, they haven't been totally focused exclusively on WordPress as they offer quite a few other services. However, since WordPress has clearly been one of their target market areas in the past, and now with the emergence of their DreamPress hosting plan, they certainly warrant a ranking right behind WP Engine in the experience area.
Go Daddy has as much experience as anyone in the web hosting business. But given that they have just now come out with a hosting plan specifically for WordPress, and in looking at the details of that package, they come in third in this category.
Specific Hosting Plan Details
This is the area that I recommend you spend the most time studying before you determine which company you go with. All three of these managed WordPress hosting plans contain some impressive features. With each plan you get premium servers specially configured for WordPress. And, all of these plans promise expert WordPress support and increased website security.
Of these three managed hosting plans, I'm impressed with the specific details that WP Engine provides regarding their services. While DreamHost and Go Daddy also have solid core WordPress hosting features, they don't go into nearly as much detail as far as what goes on behind the scenes and how your WordPress site will benefit from their expertise. On the other hand, WP Engine does cost a bit more than the others.
Go Daddy:
Dedicated Load-Balanced Servers
Secure FTP access to WordPress files
Redundant Firewalls
Malware Scanning and DDoS Protection
Nightly Backups
99.9% Uptime Guarantee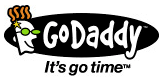 DreamHost:
Managed VPS Web and Database Servers
Optimized Servers configured for WordPress
Advanced Security Features
Use Any WordPress Theme or Plugin
100% Uptime Guarantee

WP Engine:
Staff consists of nothing but WordPress experts
Most WordPress experts per 1000 customers
EverCache system delivers pages in 150 milliseconds
Includes fully managed Content Delivery Network service
Top of the line hardware
Extensive security measures taken to protect sites
Will fix a hacked site for free
Secure backups and restores available for free

Price
From an affordability standpoint, Go Daddy offers the most economical options for managed WordPress hosting—with their starter plan priced at $6.29 per month and their top level plan at $62.99 mo. DreamPress has a flat fee of $19.95 per site, but this is in addition to the cost of your DreamHost hosting plan. WP Engine's prices are higher across the board.
Go Daddy:
Starter $6.29 mo.
Business $17.99 mo.
Pro $62.99 mo.
WP Engine:
Personal $29 mo.
Professional $99 mo.
Business $249 mo.
Final Thoughts and Recommendations
If you've determined that you need managed WordPress web hosting, here are my recommendations regarding WP Engine, DreamHost, and Go Daddy. If your budget can afford it and you have one or more than four WordPress sites you need hosted, I'd go with WP Engine. Their total focus and expertise on WordPress is very hard to beat.
If you can't quite afford WP Engine but you still need optimal hosting for your WordPress sites, and you have less than five website, or you're already a customer of DreamHost, then I'd look at DreamPress. DreamPress has many great features for WordPress, but remember you also have to have a DreamHost hosting plan in addition to the DreamPress package.
If you're looking for the more affordable managed WordPress hosting solution, then Go Daddy is your choice. While this is one of the newer WordPress hosting offerings out there, you do get some very good core features.
While I expect there will definitely be more web hosting companies offering managed WordPress hosting in the future, for now the above hosting plans are your best options.