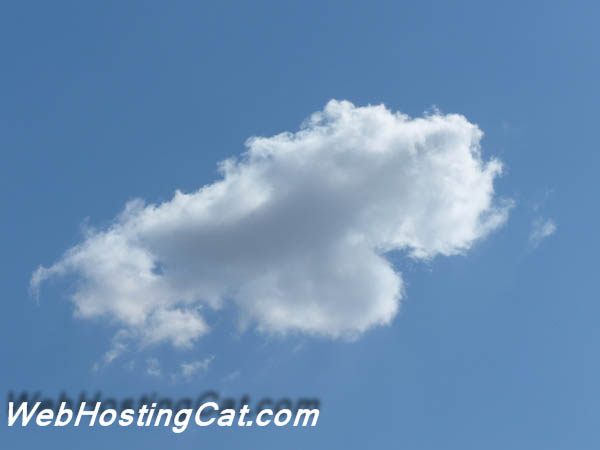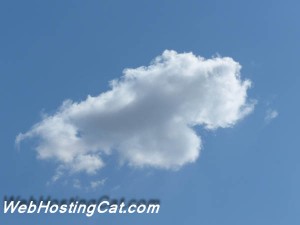 The Cloud has become a big buzz word in technology these days. You may be familiar with cloud computing and the internet, but recently the phrase Cloud Web Hosting has come to my attention. What exactly is cloud web hosting and do you really need it? That's what I wanted to know, so here's what my research found.
Basically, cloud web hosting is a cheaper and easier to maintain alternative to dedicated web hosting. If your website has outgrown shared hosting, then cloud web hosting could be right for you. If you've got a site that's getting massive amounts of traffic and/or a site containing items that are frequently downloaded and eat up a lot of bandwidth, you could run the risk of having your hosting account suspended for affecting other customers of your web hosting company.
In the past, you'd probably need to look at getting dedicated hosting. That's where Cloud Web Hosting comes in. With cloud hosting, you have a number of clustered servers that are secure and will provide the virtual hardware resources you need with a balanced load. The big advantages of Cloud Web Hosting are that it is less expensive than purchasing dedicated hosting and it doesn't require the amount of maintenance that is necessary with a dedicated server.
So if you've got a busy ecommerce site, or have a ton of multimedia or other files being downloaded, you just might want to consider getting cloud web hosting. While the technology is fairly new and not all web hosts offer it, you shouldn't have trouble finding a cloud plan. IX Web Hosting offers three different levels of cloud web hosting. And Dreamhost has a couple of different cloud hosting packages to choose from. There are also a number of smaller hosting companies selling cloud hosting.
Shared web hosting is great for most websites. But, if you need more resources, Cloud Web Hosting is now a very viable alternative to getting a dedicated server.