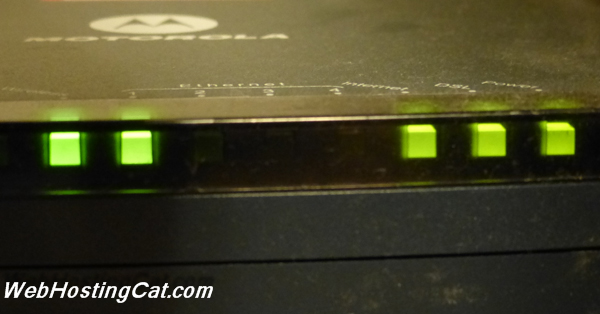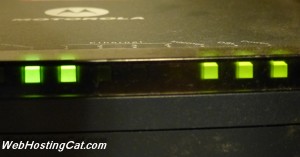 When it comes to bandwidth, is there really such a thing as unlimited web hosting? Although many hosting plans are advertised as including unlimited data transfer or bandwidth, the truth can be found in the company's terms of service. While most customers will probably have all the bandwidth they'll ever need, keep in mind that all web hosting companies give themselves wiggle room or an out that prevents abuse or negative impacts on other customers from occurring.
The policies will vary from host to host. And there usually isn't an explicit number given as a limit that will trigger a warning from your hosting company. But, in order to make sure all customers have enough bandwidth to operate their sites, there may be a point where your web host will notify you that there is a problem and you may have to look at alternatives such as dedicated or VPS hosting. However, that might not be a totally bad thing. It might mean that your website is wildly successful and popular and you'll want to upgrade for your users.
Here's a sampling of how some of the web hosting companies handle their unlimited bandwidth policy. These examples are taken from their terms and conditions statements. Be sure to check the current terms of your web host as they are constantly being updated.
InMotion Hosting:
Under Bandwidth and Disk Usage, they state that their services are intended for "normal use only". Further, they say "excessive usage that is inconsistent with normal usage patterns" is prohibited. However, no specific number limits or details on normal usage are given. I've used InMotion for many years and have never had a problem. Again, as I stated above, I suspect most customers will not encounter usage issues.
iPage:
iPage has verbiage that is almost verbatim the same as InMotion. That is, their services are for "normal use only" and excessive usage inconsistent with normal usage patterns is not allowed. Again, no specific numbers are given. However, they go on to say that they reserve the right to take action if there is a risk of degradation of services to other customers.
Bluehost:
In their terms of service, they specifically state that they don't set an arbitrary limit or cap on the amount of resources a customer can use. However, they also state that they employ mechanisms to protect their customers and systems from abuse.
The key to keep in mind here is that although you may have an unlimited web hosting plan, there may be limits to your resources if your site gets too wildly popular—again not necessarily a bad thing, you'd just have to move up to a dedicated server, VPS hosting, etc. Also, be aware that certain activities like using your hosting service as a backup storage mechanism is usually not allowed.