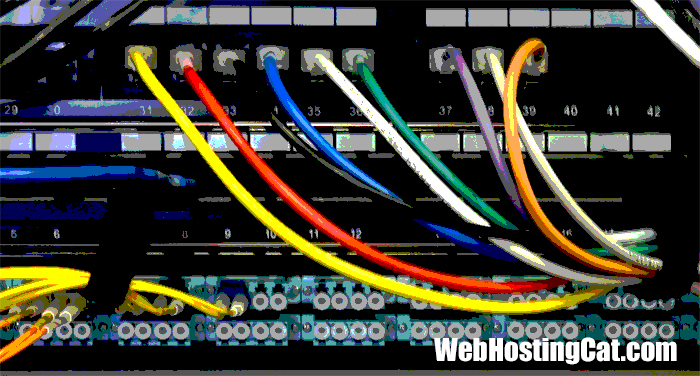 Every business needs a website. But, how do you distinguish your site from the rest of your competition? While it's easier than ever these days to create your online presence, when you're building a business website, you can't just slap together a few paragraphs and a couple of photos and expect to have a winner. You need quality content. But even beyond or before that, there are a number of essential elements you need to maintain a successful business website. Let's take a look at some here.
10 Essential Hosting Elements for a Successful Business Website
1. Business Hardware
Your web servers should include solid state drives (SSDs) and the proper resources (memory, CPU cores, RAID storage) to provide fast reliable hosting for your business website.
2. Optimized Caching Environment
Website speed is especially crucial for business sites. A slight delay can lead to your potential customer clicking away to one of your competitors. In order to make sure your website loads fast and provides a better experience for your visitors, be sure your web hosting plan includes special proprietary or optimized technology that provides caching to speed up your webpage loading times.
3. Automatic Data Backup
Although you should always perform your own data backups just to be on the safe side, your web host should provide automated daily backups of your website data. Additionally, for a business website you should make sure that there are an adequate number of backup copies from which you can select the version to restore. We prefer at least a 30 day backup log.
4. Proactive Security
Besides website backup, your business site should also be protected against malicious attacks with features such as DDoS mitigation and proactive security such as malware scanning.
5. Unlimited Storage and Bandwidth
Storage and bandwidth usually don't pose many problems these days. However, as your business could suddenly take off and become hugely popular, you never want to have to worry about exceeding storage or data transfer limits. Fortunately, many web hosting plans now include this feature.
6. Software Applications
Just as there are many different types of businesses, there are a huge number of software applications that you can choose from to create your business website. You may also want to try out different website platforms to see which one works out best with your customers. Usually, your web hosting plan will include a number of software options. However, we recommend you look for a cPanel hosting plan that includes the Softaculous software installer. These web hosting plans usually include hundreds of software applications.
7. Responsive Customer Support
Customer support is one of the most important parts of your web hosting plan. And if you have a business website, you certainly want quick access to and responsive assistance from your web host's customer support team. Make sure your hosting plan includes phone, email, and live chat support options.
8. Unlimited Email
Email is still the most effective way to market a business. Your business web hosting plan should include unlimited email features such as number of accounts and messages. Also, spam filtering or protection can help in at least reducing the number of annoying junk email.
9. SSL Certificates
SSL is no longer a luxury or optional feature. All business websites should be running https, as Google and web browsers now flag those sites without SSL as unsecure. While you can purchase an SSL certificate from your web host, a number of web hosting plans now include free Let's Encrypt SSL certificates. And, they will also install them for you.
10. Search Engine Marketing
While you can do the work yourself, some web hosting plans will include search engine submission and search engine advertising credits as a bonus. This extra help with organic and paid search can help in promoting your website.
Many web hosts claim to have business web hosting. But a true business web hosting plan should contain the above features. If you're currently shopping for the right business web hosting plan, make sure you get these items before signing up for that hosting plan.