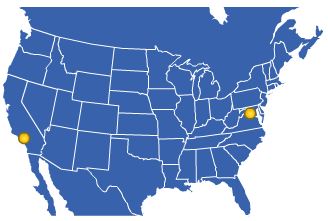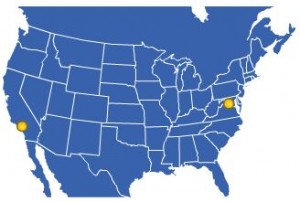 I've talked before about InMotion Hosting and their Max Speed Zone technology. The quality, performance, and speed of their web hosting have been great for me. But I know a lot of people may be skeptical (as I usually am), so I thought I'd do my own test to see how the max speed zones actually performed. You can try this same test just by visiting this page at the InMotion Hosting website.
Basically, with Max Speed Zone technology you can select which of InMotion's data centers will house your site and data. If you are within the designated radius of the data centers in Los Angeles, CA or Washington, DC, they state you can get performance up to six times faster—which can make a significant improvement in your website administration.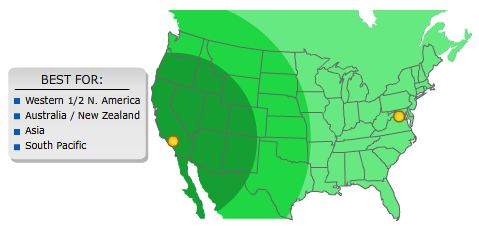 As I'm in the L.A. area, I've obviously chosen that data center location for my websites. And indeed, I've always found the speed to be great. However, since I'm curious to see how much of a difference it might make, I went and took their file download test.
I downloaded a 5 MB file from both data centers. Downloading from the Washington DC center took over six minutes (6:19), while the Los Angeles center took only 4:22 to finish downloading. Of course all tests are going to vary somewhat due to internet connections and specific locations. But certainly by being able to choose my data center, my website speed has proven to be optimized.
UPDATE: Since I originally wrote this post, I've been able to visit the InMotion Hosting Data Center in Los Angeles, CA, and actually see their servers and network infrastructure. Besides their Max Speed Zone Technology, InMotion uses top quality hardware and they now include solid state drives (SSDs) in their servers for even greater speed. You can get an exclusive look inside their data center by reading my report here.
I would certainly encourage you to go to the InMotion site and try the Max Speed Zone test for yourself to see how much of a difference it can make for your website administration.