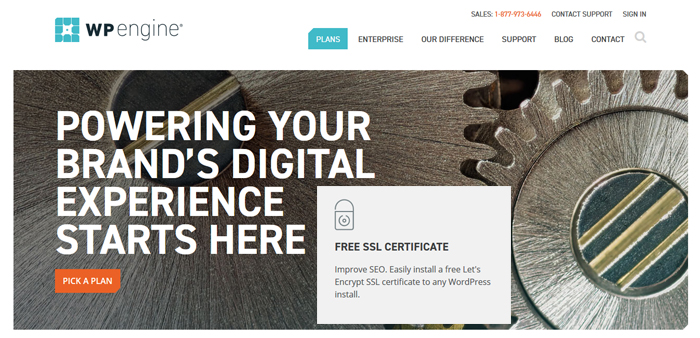 Let's face it: Using https is a must for any website these days. Even if your site doesn't involve eCommerce or collect personal information, Google and all the web browsers will now flag your website as unsafe or unsecure if you don't have SSL/TLS. The good news for bloggers is that quite a few web hosting companies are now offering free Let's Encrypt SSL certificates with their hosting plans.
We've previously written about the pros and cons of using Let's Encrypt SSL. While I would not recommend Let's Encrypt for eCommerce or sensitive information sites, their SSL certificates are fine for blogs and other types of websites—including WordPress.
WP Engine is one of the premier managed WordPress hosting providers for personal, business, and enterprise websites. And, they include free Let's Encrypt SSL certificates with their hosting plans. Not only is it free, but Let's Encrypt SSL is also very easy to install at WP Engine. Here's all you need to do.
On the Installs page of your account, click on the SSL link on the left.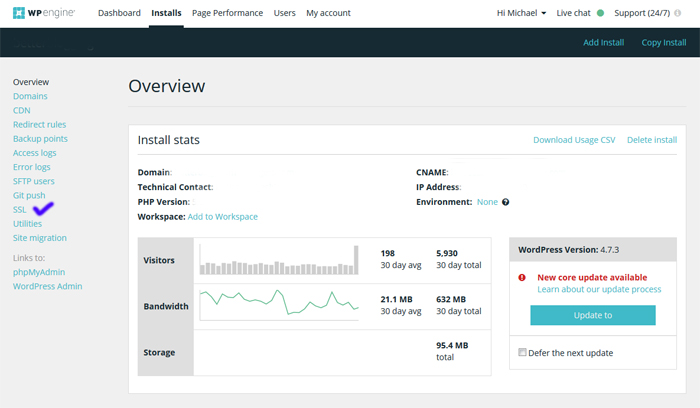 Click the Add Certificates button.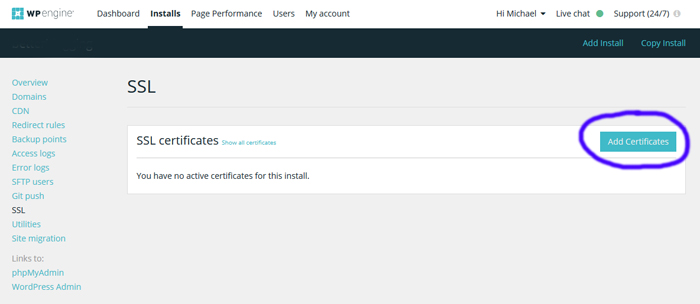 Click the first option, the Get Let's Encrypt button.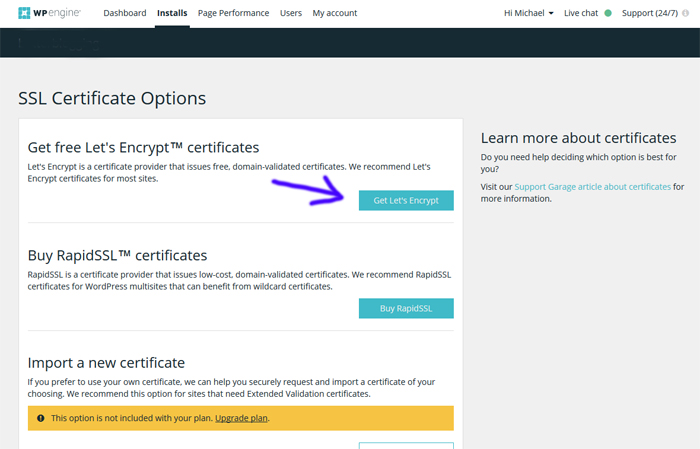 Select your domain and agree to the terms and conditions.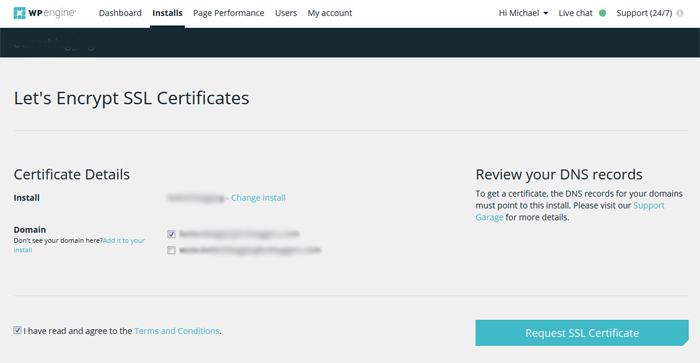 You'll get a confirmation message that your request for SSL has been sent.


You can then check your email for a confirmation message.


When your SSL installation is complete, you'll receive another notification email.


Although WP Engine states that the process can take up to 24 hours, for me the process was almost instantaneous (two minutes to be exact).
Let's encrypt is a great way to secure your site at no additional cost, and WP Engine makes it extremely easy for WordPress site owners to add Let's Encrypt SSL Certificates.
Click here for more details on WP Engine's free SSL and other managed WordPress features.