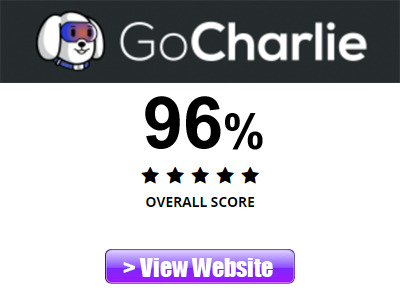 Is GoCharlie better than ChatGPT? How does GoCharlie match up with ChatGPT? Here in my comparison of GoCharlie vs ChatGPT, we'll take a look at what each has to offer, how they perform, and which AI content generator you should choose for your website content.
GoCharlie vs ChatGPT: Details

| | | |
| --- | --- | --- |
| Availability | | |
| Features | | |
| Blog Articles | | |
| Images | | |
| Content Repurposing | | |
| Speed | | |
| Accuracy | | |
| Customer Support | | |
| Price | | |
Advantages of Using GoCharlie:
Generates Better Quality Articles
Easier to Create Long-Form Content
Generates Images and Art
Can be used for Content Repurposing
More User-Friendly Interface
Better Availability
Advantages of Using ChatGPT:
Basic Version is still Free to Use
WordPress Plugins Available
GoCharlie vs ChatGPT: Availability
Let's start with the most important category, Availability. Because the basic version of ChatGPT is free, and because of its recent notoriety, you may find that you aren't able to use ChatGPT during heavy demand times. I've experienced this myself.
On the other hand, GoCharlie has been much more accessible for me. The only time you might find it briefly unavailable is during an update or something of that nature. While you could opt for ChatGPT Plus (which supposedly has more availability), you will have to pay the monthly fee for it.
GoCharlie vs ChatGPT: Features
GoCharlie includes features that let you create blog posts, images, social media posts, as well as repurpose your content. A full array of copywriting features are also included. ChatGPT generates text output including blog articles, lists, and other answers to questions. If you're looking to get the best variety of content generated, then GoCharlie should be your choice.
GoCharlie vs ChatGPT: Blog Articles
For creating blog posts and articles for your websites, GoCharlie is the winner. First off, the dashboard interface is much more user-friendly. You can easily specify criteria such as tone, target audience, and keywords. Then, with one click, your article is generated.
While your results may differ depending on your topics, I've found the output from GoCharlie to be more accurate with less errors. I also like the formatting of GoCharlie's generated output. And most importantly, GoCharlie was able to generate a complete 2500+ word article with one click. The output was on point and nicely formatted. By contrast, with ChatGPT we could only get about 500-600 words of output before it would just stop. So, while it's possible to construct a long format article, it will definitely take more time with ChatGPT.
The one advantage I would give to ChatGPT is that there are now quite a few plugins that make integrating ChatGPT with your WordPress website very easy. However, again the quality of the output may or may not be to you liking and you may need to spend more time verifying it.
For me, I would definitely go with GoCharlie if blog articles are your main objective with an AI content generator.
ChatGPT Blog Post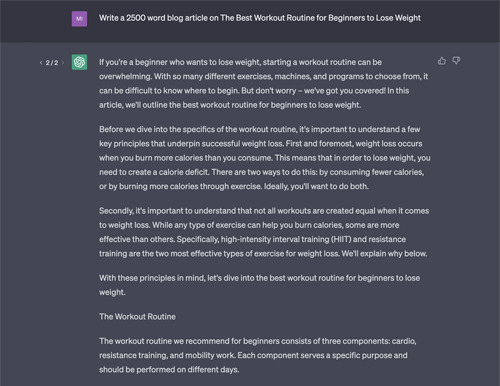 GoCharlie vs ChatGPT: Accuracy
While currently no AI content generation tool is perfect, in my experience I've found the output from GoCharlie to be more factually accurate. The OpenAI ChatGPT website states that ChatGPT "may produce inaccurate information about people, places, or facts". You should definitely verify the accuracy of your generated content whether from ChatGPT, GoCharlie, or any other AI tool. However, as I stated, in my personal experience, I've found GoCharlie's output to be more correct.
GoCharlie vs ChatGPT: Speed
Both GoCharlie and ChatGPT generate content quickly. They do however operate differently. With GoCharlie, you enter your criteria, click a button, and the animated Charlie dog appears on your screen while your article is being generated. ChatGPT operates through a chat interface, so you enter your message and as your content is generated, it appears line by line on your screen.
While it may appear that ChatGPT is working faster, I've found speed to be faster with GoCharlie. Of course, the amount of time it takes to complete will depend on how many words and how long the article actually is.
GoCharlie vs ChatGPT: Copywriting
GoCharlie also includes a wide selection of copywriting, email, and social media posting features such as press releases, brand missions, calls to action, marketing strategy, company vision, viral ideas, sales pitches, etc.
In actual fact, many of these could probably also be generated using ChatGPT. However, you would need to know how to word your chat request the right way. With GoCharlie, you get an easy to use interface where you can select or enter your criteria before having the content generated. Because of all the ready to create features GoCharlie offers, they are the winner in this category as well.
GoCharlie vs ChatGPT: Images
GoCharlie is the clear winner in this category as ChatGPT does not generate art of images. While GoCharlie's images are not always perfect, and is still a work in process, you can get some interesting and usable images. As with its other features, generating high resolution art and images is very easy to do with GoCharlie.
GoCharlie Image: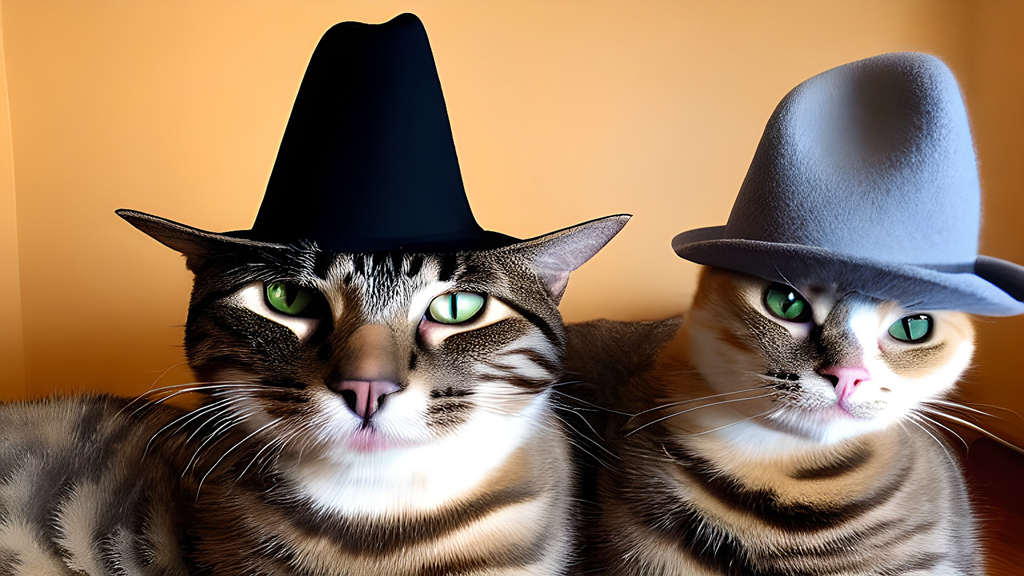 ChatGPT Image (None):

GoCharlie vs ChatGPT: Support
While GoCharlie and ChatGPT both offer support via chat box, their response times are vastly different. With GoCharlie, I've received a support response within a few hours. However, with ChatGPT their stated response time is "typically within a week". For that reason, GoCharlie is the winner in this category.
GoCharlie vs ChatGPT: Pricing
Currently, the basic version of ChatGPT is still free to use. If you have a limited budget or just want to get familiar with AI technology, then it makes more sense to use it. There is now a Plus version of ChatGPT that costs $20 per month. For that price, you apparently get better accessibility and better response times.
GoCharlie does have a free trial, so you can test it out that way. The monthly cost is currently $39. While that's more than ChatGPT plus, keep in mind that you get more features and your usage isn't limited because of high demand peak times.
If price is your main concern, then obviously you would use ChatGPT. If however, if you're looking for more enhanced features, then I would recommend going with GoCharlie instead of paying for ChatGPT Plus.
Recommendation
ChatGPT and GoCharlie are both very impressive as AI content generators. However, in this comparison, I would recommend GoCharlie in most cases. GoCharlie not only generates quality blog articles and other copywriting output, but it includes more features that allow you to create images and repurpose your content. I find the quality of output from GoCharlie to be superior with less editing necessary. Speed is also excellent. And the customer support at GoCharlie is much more responsive.
The one situation where ChatGPT is a better choice is of course if you have no money to spend on AI—as the basic version is still free. However, GoCharlie does have a free trial and in my opinion is worth the monthly fee.
Overall, in this comparison of GoCharlie vs ChatGPT, GoCharlie is the winner. See our GoCharlie Review Ratings below.