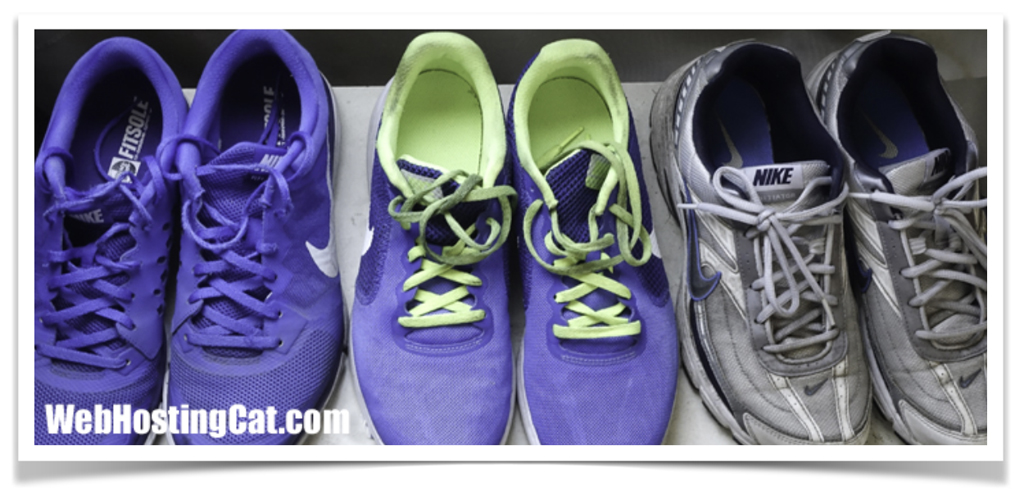 Most everyone wants to stay fit or get in better shape these days. Fitness is definitely one of the more popular topics for websites. A recent Google search returned almost 600 million results! Here are some tips to help you stand out from the crowd and create your most effective fitness blog or website. We'll also cover what you should keep in mind when looking for your web hosting. Then, I'll give you our top recommendations for fitness website hosting.
Building a Fitness Website
Blogging
Photos and Videos
Email Marketing
Need Forum and Social Media for Community
One of the keys to creating a successful fitness website is really connecting with your audience. Including a blog along with photo and video demonstrations should be one of your primary goals. By including more compelling content, you'll be able to attract more visitors and build more trust with your audience. If you plan on marketing products or services, you'll definitely want to include email marketing where your users can sign up for a newsletter and allow you to market directly to them. And, in order to build a sense of community among your readers, it's a great idea to include a forum where visitors can post questions and exchange experiences.
Web Hosting Considerations
Because blogging can be such a big part of a successful fitness website, I would encourage you to consider WordPress as your website platform. While you could consider a website builder option such as Wix, going with WordPress will give you much more flexibility and control with your site. You also have a number of choices as to what type of WordPress hosting you need. For faster site building, you can opt for a WordPress website builder. If you want to focus more on the blogging side of your website and are comfortable with the WordPress dashboard, there are a number of excellent web hosting plans that are optimized for WordPress and offer the best value. And, if you want a little more help with the maintenance side of your WordPress site, you can go with a managed WordPress hosting plan which can allow you to focus more on creating content rather than administrating your site.
Web Hosting for Fitness Authors and Instructors
If you're a fitness instructor or author trying to promote your books and services, you could use one of the website builder services to generate your site. However, there are better options in my opinion that will cost you less money and allow you to have better control over how your website looks and functions.
With the following recommended web hosts, you can choose to use WordPress for your website, that allows you to create a blog along with the rest of your website. All of these hosting providers include easier ways for you to create your WordPress fitness website. And besides WordPress, these web hosts also provide other easy to use website platforms.


If you're looking for the easiest way to create your WordPress fitness website, GreenGeeks would be my first recommendation. You can use the GreenGeeks Quick Launch Wizard to easily and quickly guide you through creating your site. But you can actually get even more help. With the Quick Launch Wizard, you can actually request that the GreenGeeks team create your website for you!
And GreenGeeks benefits don't stop with just easy website creation. With GreenGeeks, you get affordable, environment-friendly green web hosting, that includes great features, fast web servers, and responsive customer support that you can take advantage of when hosting your fitness website there.


Bluehost is my other top recommendation for easy WordPress websites. Bluehost is recommended by WordPress.org and is one of the best options for WordPress beginners. With Bluehost, you actually get two ways you can easily create your fitness website. You can use the Bluehost website builder with its drag and drop page builder, or you can use the guided wizard to create your new WordPress site.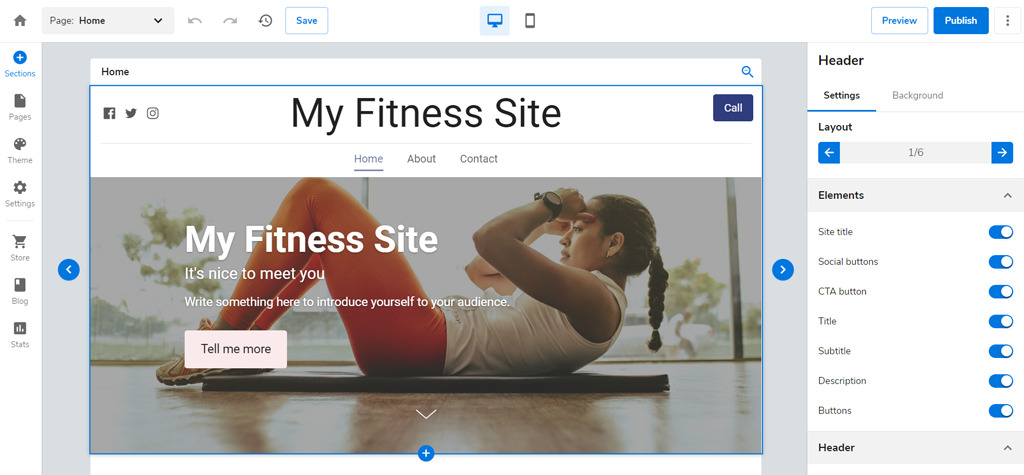 Bluehost's customized WordPress dashboard is also perfect for WordPress newbies.


For slightly more advanced users, I would recommend InMotion Hosting for creating your fitness website. I've used InMotion for over 10 years now and the performance, features, and especially their customer support have been outstanding.
InMotion Hosting will pre-install WordPress for you. Their Max Speed Zone Technology and UltraStack Servers provide superior website speed and performance. And, if you prefer to use a website builder when creating your fitness site, InMotion is an official host of BoldGrid—one of the first WordPress site builders.
Web Hosting for Fitness Products
There are also some great options for selling your fitness products online. You can go with a simpler Ecommerce site that you can more quickly and easily create with a website builder, or for a more advanced website, you can opt for a WordPress/WooCommerce hosting plan.


If you really just need a basic online store for a few products, then GoDaddy provides one of the easiest options with their website builder plan. It's very quick and easy to get your site up and running.


If you have more fitness products to sell, or you want a more functional and polished Ecommerce website, then I would definitely recommend you check out Shopify. Shopify is my top recommendation if you want the easiest way to get a professional looking online store. With Shopify, you can create a great looking Ecommerce website that includes all the functionality necessary to sell your fitness products online.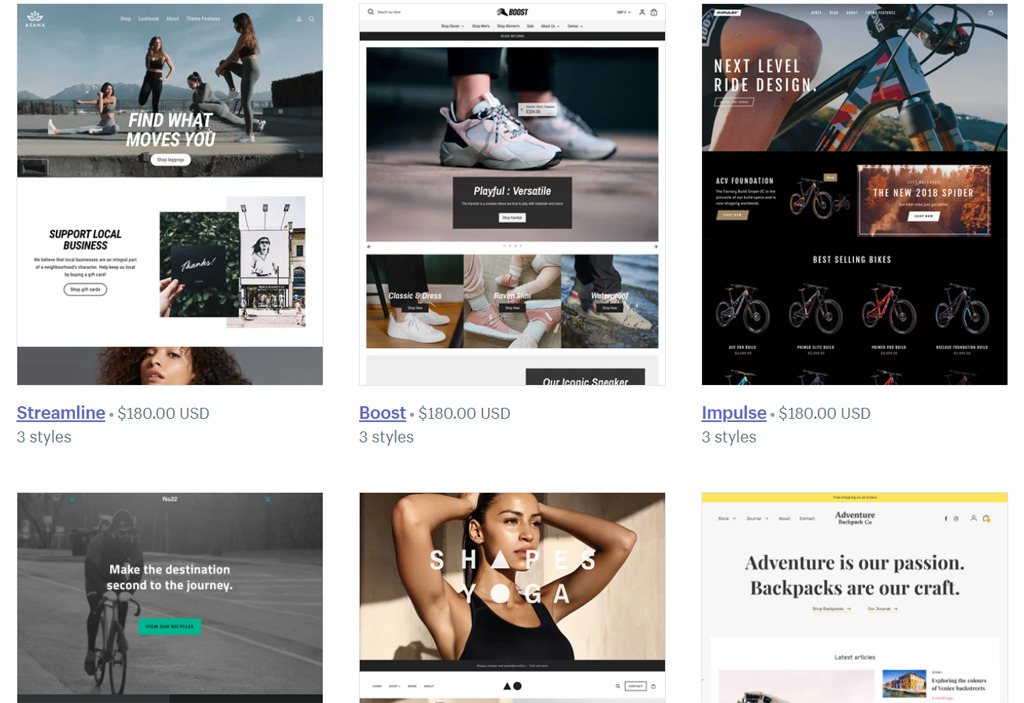 And finally, moving one step up, if you want more control over your online fitness store, plus all of the benefits of a WordPress website, then I would recommend using WooCommerce. WooCommerce not only lets you customize your site more, but you can also take advantage of all of WordPress's functionality for SEO, blogging, etc.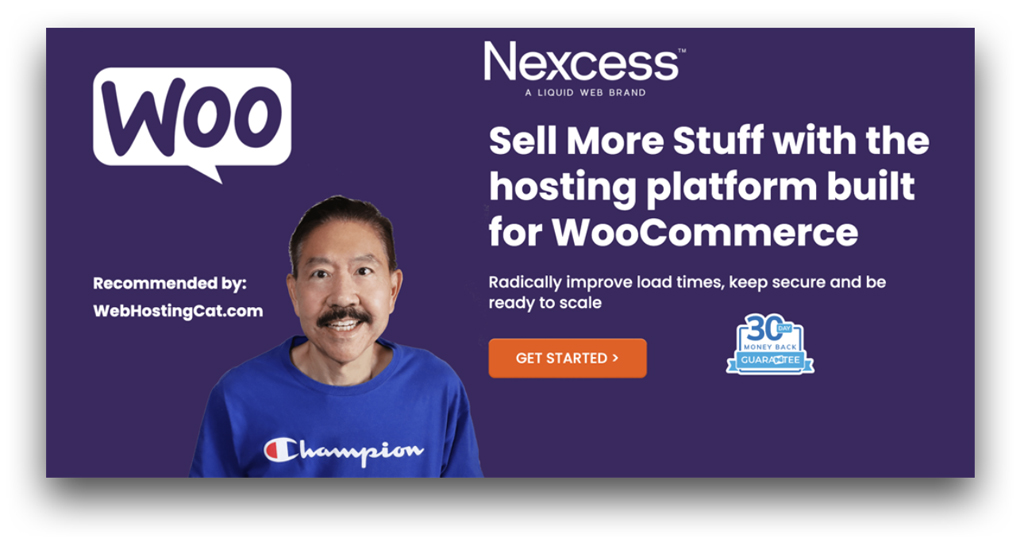 When it comes to WooCommerce hosting, Nexcess is definitely my number one pick. The Managed WooCommerce Hosting plans there provide the best combination of features, performance, and expert customer support that I'm aware of.