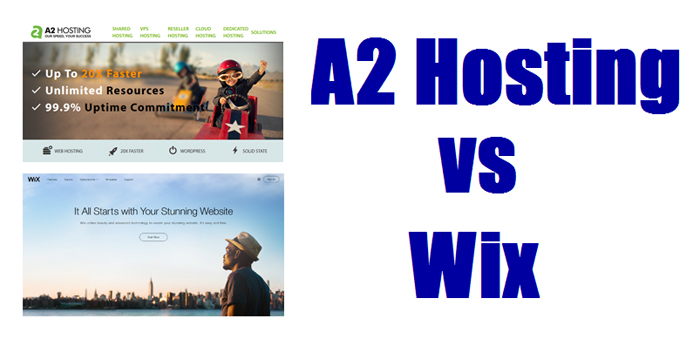 How does the A2 Hosting Website Builder compare with Wix? In this comparison of the A2 Hosting Website Builder vs Wix, we take a detailed look at how the site builder from one of the top web hosting companies (A2 Hosting) matches up with perhaps the most popular of the new wave of website builder providers (Wix).
A2 Hosting Website Builder vs Wix for Blogs
Neither of these website builders would be my top choice for bloggers. However, Wix does provide more of a blogging component to their site builder plans. So, out of the box Wix would be more appropriate for creating a blog. However, the A2 Website Builder does have a blog plugin, and keep in mind that you also get A2 Hosting's outstanding Shared Hosting which includes WordPress hosting and other web applications via cPanel. So, if you decide you need a blog, you also have those resources with A2 Hosting.
A2 Hosting Website Builder vs Wix for Small Business Websites
Both Wix and the A2 Hosting Website Builder provide great website solutions for small business sites. In this category, we're focusing on non-eCommerce websites for businesses. And, both of these website builders provide easy to use site creators that allow you to quickly get your business site online.
The A2 Website Builder is slightly easier to use than Wix—although Wix provides two different methods of creating your website that also make the process very easy. Where Wix does come out ahead is their wider selection of website templates plus more added functionality available through their Wix App store.
If you're looking for the easiest way to create your website that will contain a limited number of pages, then the A2 Website Builder is a good choice.
A2 Hosting Website Builder vs Wix for eCommerce Websites
eCommerce websites are often the most difficult to create and maintain. Besides creating your site, you also need to consider issues such as security, payment processing, etc. Both Wix and A2 Hosting Website Builder allow you to create effective eCommerce sites for you to sell products online.
Wix is the easier solution to creating an eCommerce website. As with their other websites, you just need to select your template and add any additional apps for the functionality you want your online store to have. While the A2 Website Builder also lets you easily create an online store, you'll need to purchase the Enterprise plan that is the most expensive of their site builder plans.
A2 Hosting Website Builder vs Wix Comparisons

| Features | A2 Hosting | Wix |
| --- | --- | --- |
| Easy Site Creation | | |
| Website Speed | | |
| Resources | | |
| Site Security | | |
| Customer Support | | |
| Transferability | | |
| Value | | |

A2 Website Builder
Started Business: 2003
BBB Rating: A
Price: $3.92 mo. – $11.76 mo.
Unlimited Bandwidth: Yes
Unlimited Storage: No
Unlimited Email: Yes
Refund Period: Anytime
Advantages of Choosing A2 Hosting:
Easy Activation and Setup
Includes Outstanding A2 Hosting Performance
Nice Click to Edit Interface
Excellent A2 Hosting Customer Support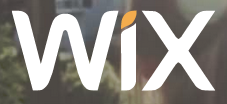 Wix
Started Business: 2006
BBB Rating: A+
Price: $11 mo. – $35 mo.
Unlimited Bandwidth: Premium Plans Only
Unlimited Storage: No
Unlimited Email: No
Refund Period: 14 Days
Advantages of Choosing Wix:
Easy Website Creation
Large Selection of Templates
Choice of Two Website Creation Methods
More Website Customization
Recommendation
Having used both Wix and the A2 Hosting Website Builder, I can attest that each can be effectively used to create websites in a number of different categories. Now it's important to note here that this comparison is specifically focused on Wix and A2 Hosting's Website Builder—not A2's web hosting plans. A2 Hosting is one of our top rated web hosts, and I recommend them for most types of websites—especially content management systems such as WordPress.
Because A2 Hosting's Website Builder is bundled with their Shared Hosting plans, you're also getting access to their outstanding web hosting features and support. So, if you decide later to move to a platform other than their website builder, you have access to applications available in cPanel such as WordPress, Joomla, Drupal, etc. Looking at the bigger picture, that is an advantage in choosing the A2 Website Builder. But because this comparison is directed primarily at the website builders, we need to take into account the criteria we examined above.
Overall, in this comparison the A2 Website Builder is the winner over Wix!