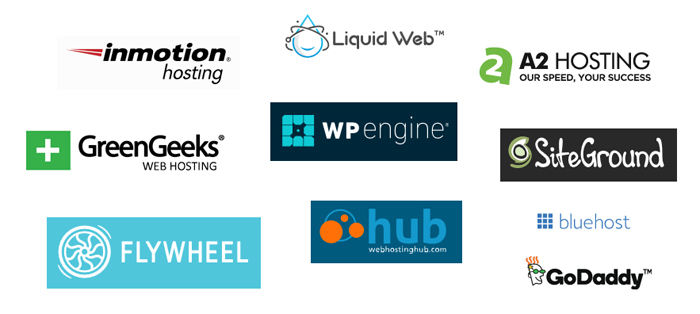 2018 promises to be another very exciting and interesting year for web hosting. In this article, we continue our quest to help those of you that want to accomplish your goal of getting your website up and running this year. If you're ready to start your website project immediately, I suggest you check out my post on our web hosting recommendations for 2018. However, if you're not quite ready to start now but know that you're going to need web hosting some time during this year, here are 10 web hosts that are worth keeping an eye on.
A2 Hosting


2017 was a great year for A2 Hosting and its customers. In addition to expanded data center locations, A2 Hosting also unveiled the following:
Free Let's Encrypt SSL Certificates
QUIC Protocol Support
New Developer Access Feature
Partnership with Sucuri to offer Added Website Security
And 2018 looks to be another awesome year for A2 Hosting! I'm currently testing out a new A2 Hosting feature that, when ready, will have them raising the bar for other web hosts.
Bluehost


Bluehost actually made quite a few enhancements and improvements to their web hosting services in 2017. While they are part of the Endurance International Group, Bluehost also remains on the WordPress.org web hosting recommendation list.
Flywheel


We've been impressed with Flywheel's WordPress hosting for some time now. The only question has been, are they ready to take on the bigger, more established managed WordPress hosting providers? Well, Flywheel really impressed us last year with a number of significant enhancements. For example, their WordPress development tools include staging, site cloning, and blueprints—to be used as starter sets for your future website projects. And we look forward to a lot more from Flywheel in 2018.
GoDaddy


Because they continue to be such a big entity when it comes to domain names and web hosting, GoDaddy has to be included in any watch list for web hosting developments. We're particular interested to see how their GoCentral site builder and WordPress hosting packages progress in 2018.
GreenGeeks


For years GreenGeeks has been the leader in green web hosting. And last year, they unveiled a revamped hosting platform that included a number of significant improvements. Check out my article here. Already in 2018, GreenGeeks has released their new WordPress Protect feature that provides added security against brute force attacks. I've also been informed that there are some great improvements and enhancements that GreenGeeks will be rolling out in 2018. Stay tuned.
InMotion Hosting


A great web hosting company is not satisfied with just offering great products and services today. They're also continually looking to provide improved services and hosting packages to their customers. That's always been the case with InMotion Hosting. 2017 saw the launch of their excellent Managed WordPress Hosting. See my review of that here. And, having just met with the folks at InMotion earlier this month, I know there are some more exciting things planned for 2018. Stay tuned for more details.
Liquid Web


Liquid Web has taken managed web hosting to a whole new level. Delivering premium solutions for Dedicated Servers, VPS, Cloud Hosting, and Managed WordPress, Liquid Web has definitely set a new standard for managed services. The team at Liquid Web continues to shine with the likes of WordPress Evangelist, Chris Lema, and Development Expert Jason Cosper, who joined Liquid Web last year. In 2018, among other new features, Liquid Web is adding eCommerce to their managed services.
SiteGround


Each year, SiteGround is one of the leaders in innovation and improvements in web hosting services. And, I expect that to continue here in 2018. In recent times, SiteGround has opened new data centers, improved security, and even upgraded their entire Shared Hosting platform? If you need affordable managed hosting, I suggest you definitely keep tabs on SiteGround.
Web Hosting Hub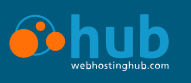 As with their sister company, InMotion Hosting, Web Hosting Hub has also continually looked to offer better and better services to their customers. And as I mentioned above, I recently had a meeting with the InMotion/Web Hosting Hub folks where I was informed of some awesome improvements to come this year. In fact, there may even be more activity on the Web Hosting Hub side than with InMotion, but that remains to be seen. If you're in the market for blogger hosting in 2018, keep watching Web Hosting Hub.
WP Engine


While we've arranged this list in alphabetical order, if we were to list by ranking order, I would have to put WP Engine at the top of the list of Web Hosts to watch in 2018. Having secured a $250M growth investment, together with their excellent track record with WordPress technology innovation, WP Engine should have everyone's attention this year!
As the leader in Managed WordPress Hosting, WP Engine has never disappointed us as they have consistently rolled out new features and services to improve the performance of WordPress websites. Last year, they released their Solution Center—an online resource of plugins, apps, and other services to assist WordPress users. In 2018, look for WP Engine to focus on progressive web apps as well as the digital experience of WordPress.
10 Web Hosts to Watch in 2018
(In Alphabetical Order)
1. A2 Hosting
2. Bluehost
3. Flywheel
4. GoDaddy
5. GreenGeeks
6. InMotion Hosting
7. Liquid Web
8. SiteGround
9. Web Hosting Hub
10. WP Engine