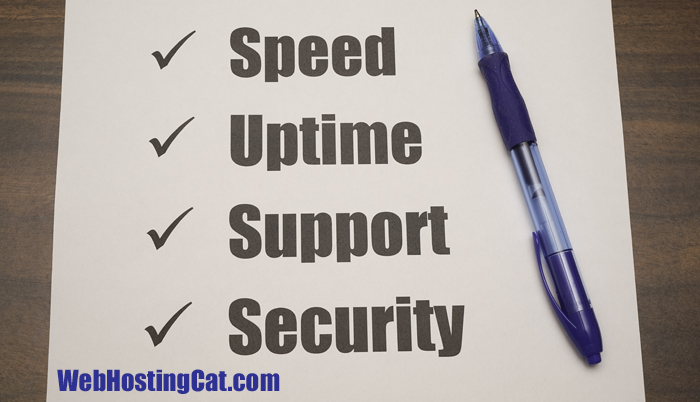 How I Choose My Web Hosting
If you're wondering how I go about choosing web hosting companies for my sites, there are quite a number of features and issues I consider when making my choices. Of course, depending on the type of website you have, everyone's situation may be a little different. However, the checklist below includes items that are important to all kinds of websites.
–Do I get unlimited disk space?
–Do I get unlimited data transfer?
–Can I host multiple websites?
–Do I get unlimited email accounts?
–Are data centers located close to me?
Usually provides better speed.
–Are multiple data centers or a content delivery network included?
Helpful if your audience is global.
–What type of hardware is used?
Solid State Drives, Top Quality Servers, Data Network
–Server/Network Uptime?
Hopefully at least 99.9%
–Is data backup and restore included?
How often is backup performed? Is there a fee to restore data?
–Website Applications Included
WordPress, Joomla, Drupal, etc.
–Customer Support Availability
24/7 Access via Phone, Email, and Live Chat
–Website Security Measures
DDoS Mitigation, Proactive Monitoring
–Price/Renewal Rates
How much more does it cost to renew?
–cPanel or Other Account Interface
Graphic based or easy to use control panel.
–Money Back Guarantee
Preferably 30 days or longer.
–Company History
How long in business?
–Free Website Transfers
–Free Extras Included
Software Tools, SEO and Marketing Tools
While certain items are going to be more important than others to some of you, a great web hosting company should address all of them. The key is to do your research and don't look just for the cheapest price tag for you web hosting plan.