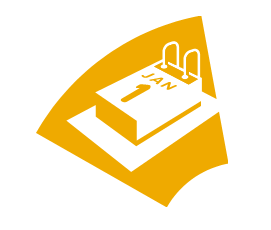 Once you sign up for your web hosting, you're set until your initial term is over—whether it's one, two, or three years (whichever you chose). Most web hosts will set you up with auto renewal so that your account is automatically renewed at the proper time. Is this a good thing? Is it better to have auto renewal set up or not? There are pros and cons to both sides. I can tell you from personal experience that's been the case for me.
Some web hosting companies will only allow you to sign up with a credit card and they'll use the information to auto renew. Of course the biggest benefit of auto renewing is you don't have to worry about your bill being overdue and your site being shut down. However, there may be cases where you want to switch hosts when your hosting term is over, or when you won't be using your website any longer. In those cases, depending on the web host, there could be a little bit of a hassle having to get the renewal charges reversed. There usually isn't a problem getting your money back. But you may have to spend a little time corresponding back and forth before you get refunded.
Some web hosting companies will give you the option of whether to auto renew or not while others automatically have it set up. If you want to make sure to avoid being charged for an automatic renewal, find out if your web host will accept payment by check. I still make my payments by business check with one of my web hosts.
With most of the established top rated hosting companies, you shouldn't have a problem with auto renewing issues. Just be aware of what their policies are and what options you have.