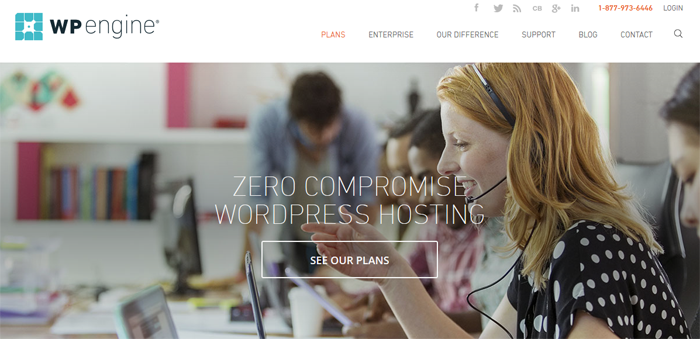 Managed web hosting may not be for everyone. The downside of managed hosting plans is of course the cost. A fully managed hosting solution will typically cost you at least $30 mo.—substantially more than other shared hosting packages. However, one of the biggest benefits of managed web hosting is the boost in productivity you can receive because you don't have to spend a lot of your time performing maintenance tasks and other housekeeping chores normally associated with managing your own website.
One of the best examples of increased productivity opportunities is from WP Engine's Managed WordPress Hosting. While there are many excellent non-managed WordPress hosting plans available, WP Engine provides fully managed solutions that can free up your time so you can focus on your business, creating your website content, or any other important items you need to concentrate on instead of maintaining your site.
To see how much WP Engine's web hosting could boost your productivity, take a look at some of their major features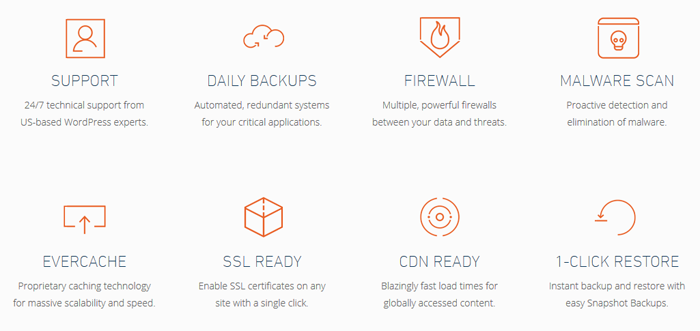 Save Time before Your New Site is Live
If you have an existing WordPress site with another host, WP Engine's Migration Plugin can greatly simplify the process of moving your site and save you a bunch of time. You just need to install the plugin on your current WordPress site. Then, activate and run the plugin.
You'll need to supply the following information:
Your Email Address
The Destination URL of your site at WP Engine
(They recommend you use the temporary URL you're given first and then rerun the plugin later with your live domain URL after confirming that the migration was successful.)
WP Engine SFTP Host, Username, and Password
Productivity Bonus: For someone like me, who has had to spend a lot of time migrating WordPress sites in the past, the WP Engine Migration Plugin is a great help.
Automated Backups
Not only does WP Engine run automated daily backups, but with their Backup Points feature, you can also quickly and easily perform a backup when you need to—for example before changing themes or plugins. Although I still recommend that you also perform your own data backups no matter what hosting plan you have, the Backup Points feature gives you added coverage.
Productivity Bonus: Spend less time performing your own backups.
Automatic Updates
WP Engine will automatically perform WordPress updates.
Productivity Bonus: Don't have to constantly check for updates. Don't need to spend the time performing the upgrades yourself.
Full Customer Support Access
Expert WordPress support is available by phone, live chat, email, and support ticket.
Productivity Bonus: Multiple avenues of support allow for greater access and faster response times. That means less of your time spent waiting for a resolution.
Proactive Security Measures
WP Engine employs proactive detection and elimination of malware in addition to using multiple firewalls.
Productivity Bonus: Fixing a hacked website can take a significant amount of time. With WP Engine's preventative security techniques, there's less chance of your website being harmed.
EverCache Technology for Speed
There is no need to find a caching plugin to speed up your site's page loading. WP Engine's EverCache technology provides excellent speed and scalability.
Productivity Bonus: No need to spend time finding ways to boost your site's speed. WP Engine uses their proprietary technology which allows your website to run faster.
While managed hosting is not for everyone, if you're a WordPress site owner and need more free time to increase your productivity in other areas of your business, you should check out WP Engine and their managed hosting options.