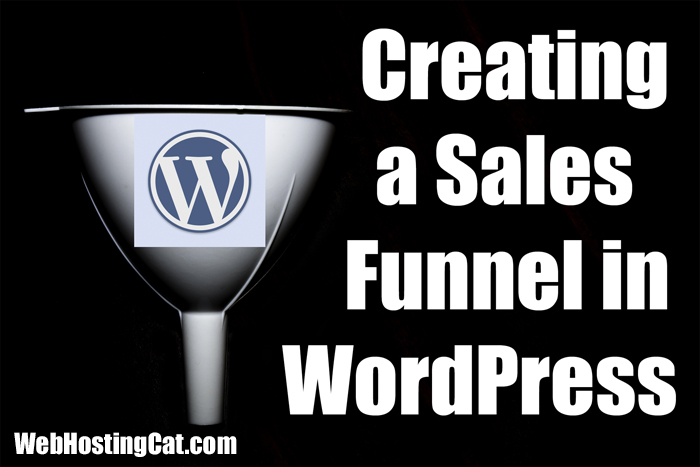 In this article I'm going to show you how you can easily include a sales funnel in your WordPress site. A sales funnel is an important vehicle for customer acquisition and converting more sales. What's great about building a sales funnel in WordPress is that it's not only easy to implement, but it also doesn't cost very much to build it.
First, let's briefly go over the basics of a typical sales funnel in WordPress.
Awareness
WordPress Blog Posts
Social Media
Opt-In Landing Page
Create a page to capture email addresses
Free Giveaway Item
Offer a free item for signing up
Thank You Page
Create a separate confirmation page.
Build Interest
Send out a series of emails to your list members.
To begin with, you want to bring awareness or get the word out about your product or service through your website and social media. You want to then get people to submit their email address so you can add them to your marketing list.
Now in order to entice them to sign up, you typically want to offer them something for free. It doesn't have to be very elaborate, but it should be something that will peak their interest. So, things like an ebook, a checklist, a video—something that they can find useful.
Once they sign up for your list, it's a good idea to present them with a thank you or welcome page so you can continue to build trust with them. If you have an eCommerce website, a thank you page can also be an excellent opportunity to present them with an additional special offer for signing up.
And finally, the real guts of your sales funnel comes from a series of emails you send out to your marketing list members.
To Build Your WordPress Sales Funnel You Need:
Awareness
WordPress Hosting
Social Media Plugins
Opt-In Landing Page
WordPress Editor
Beaver Builder
Landing Page Cat
Free Giveaway Item
Integrate Email Autoresponder Marketing
AWeber
Mail Chimp
Constant Contact
Thank You Page
WordPress or Page Builder
Build Interest
Create a series of emails to send to your list members.
Include special offers.
So, let's take a look out how we can build our sales funnel in WordPress.
Obviously, if you're going to have a WordPress site (and here I'm talking about a self-hosted WordPress.org website), you need to have a quality WordPress web. I'm assuming most of you already have that, but if you haven't yet purchased a web hosting plan, take a look at my WordPress Hosting Recommendations here.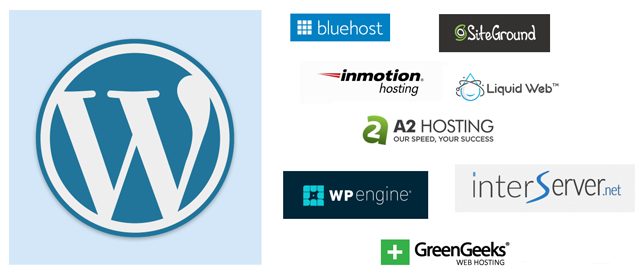 Now along with your blog posts in your WordPress site, you can utilize social media plugins to integrate your website with your social media accounts. If you go to the WordPress plugin repository, you can find free plugins such as Social Media Auto Publish and Blog2Social. When you create a blog post, these plugins will let you automatically post to your social media like Facebook, Twitter, and Instagram.
If you want a more elaborate social media tool, you can use something like Social Web Suite—however, you do have to pay for the premium version.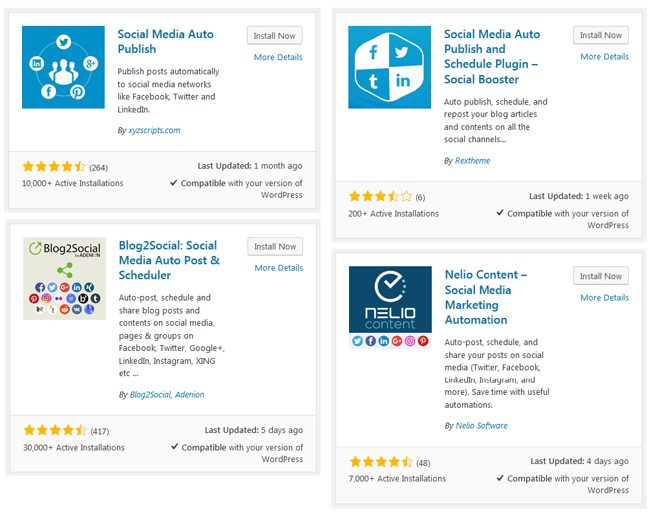 Now, to build your opt-in or landing page to allow people to sign up for your list, you could manually create the page in your native WordPress editor. However, it's much easier to use a page builder—which also produces a more professional appearance. You can use a tool such as Beaver Builder, but if you want to save some money, you can use a free plugin such as Landing Page Cat. There's both a free and a premium version, but the free version should be enough for you to get started. I did a video on using Landing Page Cat if you want to check it out.
Now, as I mentioned, the main portion of your sales funnel comes from your email autoresponder tool. It allows you to build your email marketing list as people sign up for your free offer. There are a number of good email marketing tools available. I personally like and use AWeber. But, there are a lot of other options such as MailChimp or Constant Contact. What's nice about AWeber is that you can try it out for free for a month. And, they provide you with a lot of free resources to help you get started and build you email marketing campaigns. I've included a link below to one of their free guides.

With AWeber, it's really easy to create an email signup form that you can add to your WordPress site. They have a lot of templates you can choose from. After you customize the form the way you want, you can generate the code. And then all you have to do is copy the code, and either paste it directly in your WordPress page or you can add it as a sidebar widget. However, if you use a page builder tool such as Landing Page Cat, it's even easier. When you create your opt-in page in Landing Page Cat, you can link it to your AWeber account. That way you don't even need to create a form in AWeber. When someone signs up through your landing page, they're added to your email marketing list. Other landing page tools should also have a way to link up to your email autoresponder.
For your Thank You page, again you can either create it directly in WordPress or use a page builder.
And then, most importantly, you need to create a series of emails that are automatically sent out to your list members. The key here is to provide helpful and useful information first. Don't just try to sell something with every email you send out—that's a recipe for a lot of unsubcribers. You want to continue to build trust with your audience, so they're much more open and willing to purchase products and services that your recommend.
So, that's a look at creating your sales funnel in WordPress. Below, I've included links to the resource tools I've discussed here.
 
WordPress Sales Funnel Resources
WordPress Hosting:
https://webhostingcat.com/wordpress-hosting-recommendations/
Social Media Tools:
Social Media Auto Publish
Opt-In Landing Page:
Landing Page Cat
Landing Page Cat Video:
https://youtu.be/V7OHUBqBNYw
Beaver Builder Page Builder:
Beaver Builder
Email Autoresponder:
AWeber Free Trial
Free Email Template Guide:
AWeber Free Email Template Guide