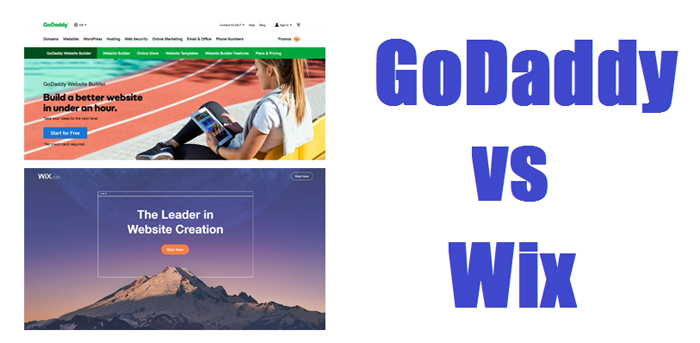 How does GoDaddy compare with Wix? This comparison of GoDaddy vs Wix takes a look at GoDaddy's GoCentral Website Builder versus Wix's website plans. GoDaddy's GoCentral and Wix are two of the better known and most popular website builders. So, let's take a closer look at which one of these site builders is better suited for your website needs.
GoDaddy vs Wix For Blogs
While neither GoDaddy's GoCentral nor Wix is the ideal vehicle for bloggers (think WordPress instead), Wix does have more blogging components with their website builder plans. So in this category, they get a slight advantage. Though as I mentioned, if blogging is your website's primary purpose, there are better choices out there.
GoDaddy vs Wix For eCommerce Websites
When it comes to eCommerce, it's a different story with GoCentral and Wix. Both can be used effectively for an online store website. And, there are specific eCommerce website plans you can get with both GoDaddy and Wix. GoCentral is a bit easier to set up when you're creating your store. However, Wix provides more eCommerce features and nicer looking eCommerce site designs. It's a close call here, but again Wix gets the advantage.
GoDaddy vs Wix for Small Business Websites
Wix and GoCentral are both ideal for creating online brochure or customer acquisition sites for businesses. Both provide easy methods for quickly getting your business website online. Again, the site creation process is a bit easier with GoCentral. On the other hand, Wix does offer more website template options. Here, GoDaddy's GoCentral gets the edge because of the fast website creation editor.
GoDaddy vs Wix Comparisons

| Features | GoDaddy | Wix |
| --- | --- | --- |
| Easy Site Creation | | |
| Website Speed | | |
| Resources | | |
| Site Security | | |
| Customer Support | | |
| Transferability | | |
| Value | | |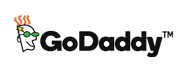 GoDaddy
Started Business: 1997
BBB Rating: A+
Price: $5.99 mo. – $19.99 mo.
Unlimited Bandwidth: No
Unlimited Storage: No
Unlimited Email: No
Refund Period: 30 Days
Advantages of Choosing GoDaddy:
Easy Interface for Newbies
Easily Add Functionality with GoCentral Sections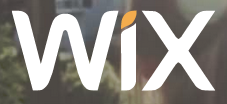 Wix
Started Business: 2006
BBB Rating: A+
Price: $11 mo. – $35 mo.
Unlimited Bandwidth: Premium Plans Only
Unlimited Storage: No
Unlimited Email: No
Refund Period: 14 Days
Advantages of Choosing Wix:
Easy Website Creation
Large Selection of Templates
Choice of Two Website Creation Methods
More Website Customization
Recommendation
Both GoDaddy's GoCentral and Wix make the process of creating your website much easier. While Wix gives you multiple ways of creating your site, it's actually a bit easier to build your website in GoCentral. However, you have many more website template options in Wix. And, Wix is better suited for more types of websites.
Overall, it's a close call between these two website builders. If you want the easiest way to create your site and you don't need that much customization, then GoCentral is the better choice. If you're looking to build a slightly more advanced site but still want an easy way to build it, then Wix should be your choice.
Because you get a bit more flexibility in the website creation process with Wix, and you can better customize your site with apps from the Wix App Store, in this comparison of GoCentral vs Wix, Wix is the winner.
See our Wix Review Ratings below: