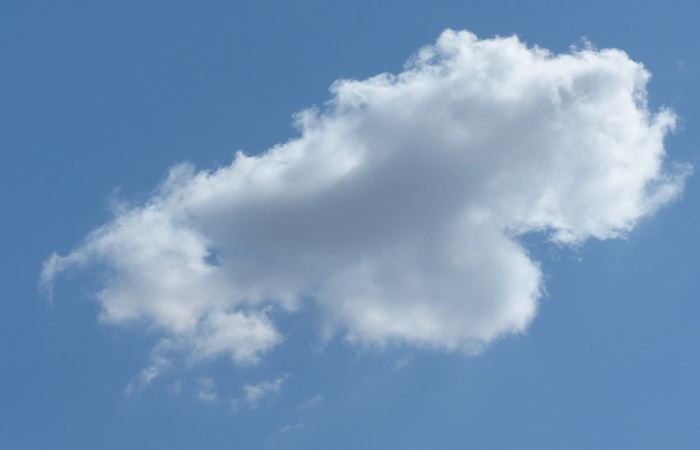 I'm sure you've heard about the cloud or cloud computing these days. You may have also heard about cloud web hosting and cloud storage. What's the difference? Here's a look at both applications of the cloud and the benefits of each.
Cloud Web Hosting
Cloud Web Hosting is similar to Dedicated Hosting where you have more control and flexibility with your web server. But with cloud hosting, you get better performance and uptime. When you have cloud web hosting, you're actually using a group of clustered servers that provide virtual resources for your sites. This results in better load balancing, security, and scalability. If your website needs more resources, you're able to make use of other servers in the cloud. And, when your site is not as busy, these other servers can be released and utilized elsewhere.
1&1 Hosting offers one of the most flexible cloud hosting plans. With their Dynamic Cloud Server hosting, you can set the amount of CPU power, RAM, and Disk Space you need as well as the type of operating system. Your monthly cost is then determined by your specifications. With 1&1 cloud servers you get full root access with dedicated resources and fail-safe security. You also get redundant storage and processing units to protect you against server failures.
IX Web Hosting has three levels of cloud web hosting plans: Professional, Business, and Corporate. These plans have a base level amount of CPU Cores, RAM, Data Transfer, and SAN Storage. If you need more resources, you can easily order more through your control panel. IX Web Hosting also states there are less hops between your site and the rest of the world for better speed. Another bonus is that IX Cloud Hosting customers get priority access to customer support.
Cloud Storage
With Cloud Storage, your data is backed up to servers in the cloud. You don't have to worry about manually backing up your data to your own backup drives. You can schedule automated backups of your files. And your data is encrypted using SSL. Cloud storage is great if you've got tons of large digital files (e.g. photos and other multimedia).
Although there aren't that many web hosting companies providing cloud storage (at least not yet anyway), you can find some quality cloud storage deals online. For example, ZipCloud offers both personal and business cloud storage plans. You can choose personal cloud storage to back up your computer at home. Once you install and set ZipCloud, your will automatically sync in the background so your computer backup can be totally automated. Your data is encrypted and securely backed up. You can then access your files from anywhere.
For business cloud storage, ZipCloud assigns licenses for each user's computer at your company. Your users are emailed logins and links so they can back up their computer data. You can setup as many user accounts as you need and have automated backup. And, you can even access your files from your mobile device.
Should You Use the Cloud?
There's no question that both cloud storage and cloud hosting are growing in popularity. At this point, not everyone needs to use cloud web hosting or even cloud storage. But there are definite benefits to both type of cloud usage. With prices becoming more competitive, I certainly expect more and more website and computer owners to start using cloud servers.