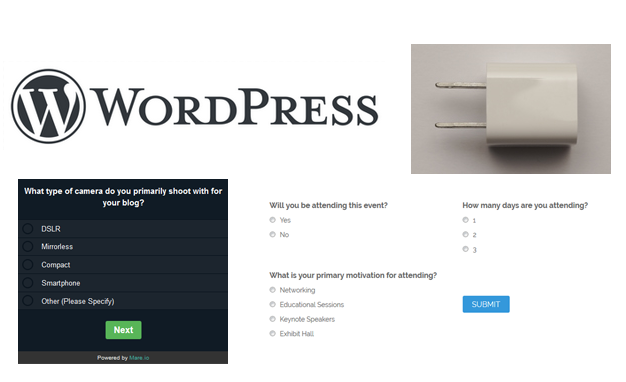 First in a series of blog posts on highly functional yet lesser known WordPress plugins.
We've previously looked at some of the most vital plugins for WordPress website owners—see my post here. However, beyond these basic important WordPress plugins, there are many others that can be highly beneficial to your sites. As WordPress has continued to grow and is now a viable platform for many kinds of websites (not just blogs), this "next layer" of plugins, as I like to refer to them, can add extra functionality to your site—increasing your traffic and making your website more popular.
First up, we'll look at adding surveys to your WordPress site. Surveys are a great way to engage your website audience. When you get your visitors to spend more time on your website participating in your surveys, you'll improve your bounce rates—and hopefully get your visitors to return to your site to see your survey results and participate in more surveys and polls. You can also use the information you obtain from surveys to create more compelling content in your future website articles. Your surveys can appear as popups on your WordPress site or on a page itself. My two favorite survey plugins do just that.
Popup Surveys and Polls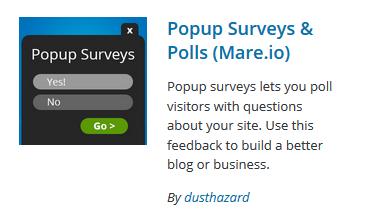 For popup surveys, I like Mare.io's Popup Surveys and Polls plugin.
After you install and activate this plugin, you need to create a MARE.io account.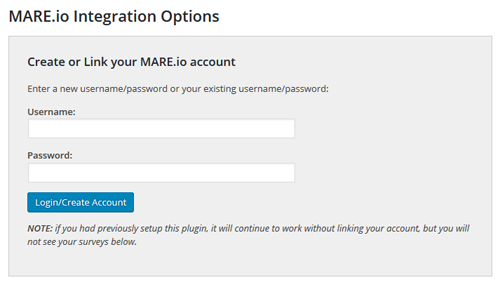 You can then create and view your surveys from the MARE dashboard.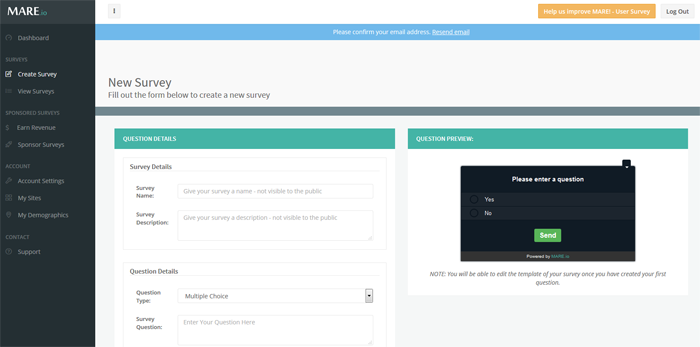 As you create your survey or poll questions, you can view a preview of them on the right side of the screen.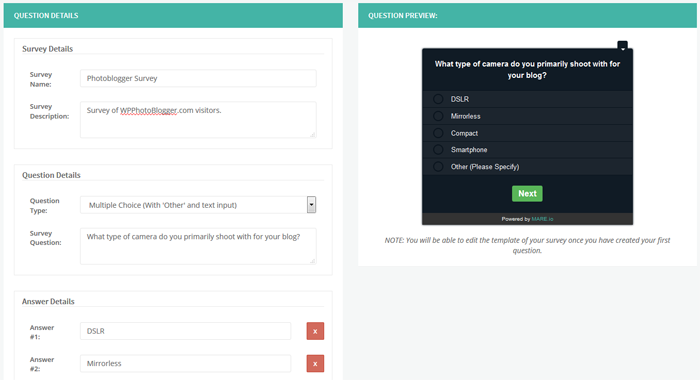 Once you've added all of your questions, you can click the Publish option to enable the survey on your site.


Now, when people visit your website, the survey will pop up automatically. You can control the placement and the timing of the survey on screen.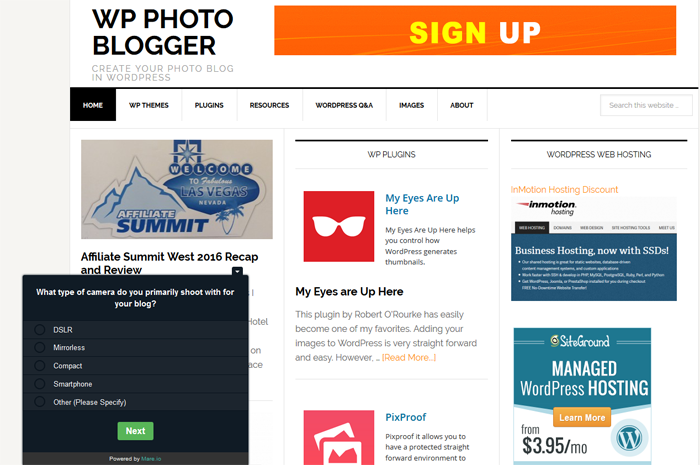 You can then view your survey results in the MARE.io dashboard.


Quiz and Survey Master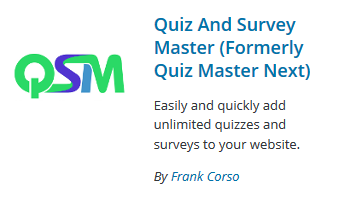 For on-page surveys, I prefer Quiz and Survey Master by Frank Corso. This plugin was previously called Quiz Master Next. In fact, I use this plugin for our Web Hosting Quiz which you can see here. The plugin has now been expanded and you can now also create nice surveys with it as well.
Quiz and Survey Master works within the WordPress dashboard. Once you install and activate the plugin, you can go ahead and create your survey.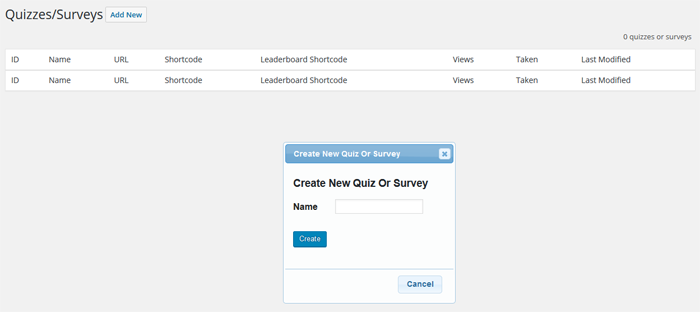 You add your survey questions in the Quiz Settings page. There are a number of options for you to control the appearance of your survey and any actions that should occur after someone completes it. Like with the Popup Surveys and Polls plugin, adding your survey questions and multiple choice answers in Quiz and Survey Master is very easy.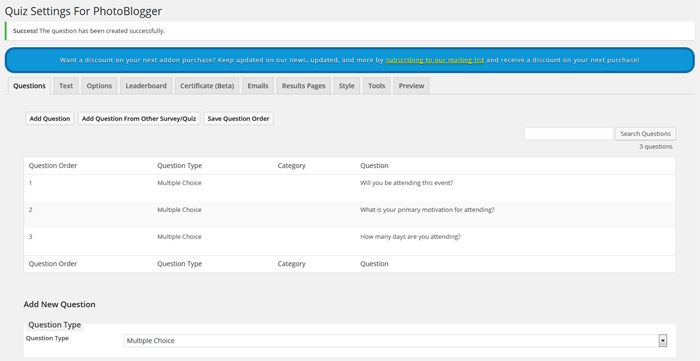 With Quiz and Survey Master, you add your survey to your page or post by inserting the corresponding shortcode. And yes, you can also add the survey to the sidebar of your WordPress site.


Your survey will then appear when the user visits that page or post.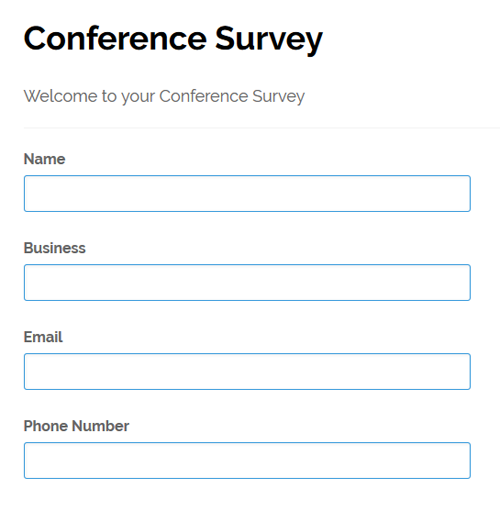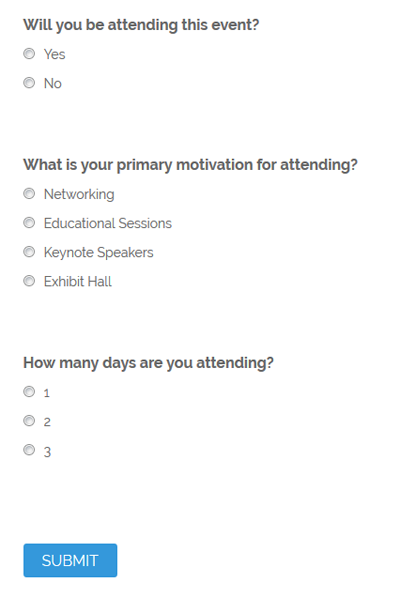 In our next WordPress plugin article, we'll look at adding forums to your WordPress websites.