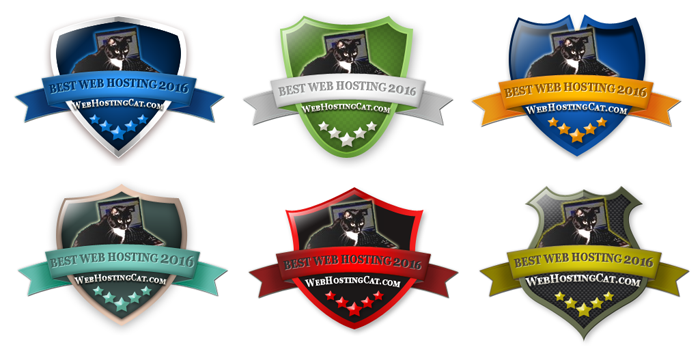 It's time for our fourth annual Best Web Hosting Awards. This year, we're presenting a dozen categories and recognizing those web hosting companies that have demonstrated outstanding performance and excellent support. In certain cases, we are giving awards to two web hosts in a single category. In these instances, both winners were equally impressive or there were really subcategories within that category where we decided to combine both awards.
Best Business Hosting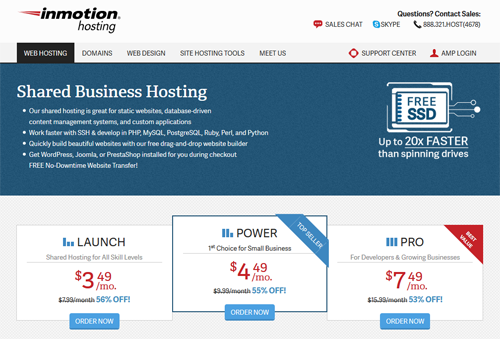 Once again for 2016, InMotion Hosting remains the standard for business website hosting. Outstanding customer support, along with key premium features in their business web hosting plans, again makes them a winner.
In addition to free solid state drives (SSDs), InMotion has also added pre-installation of WordPress, Joomla, or PrestaShop, SSH Access, Safe Application Roll-Back, and most recently customer support via Skype (in addition to phone, email, and live chat). Combined with their Max Speed Zone Technology, Business Class Hardware, Free Data Backup and Restore, and 90 Day Money Back Guarantee, it isn't surprising that InMotion Hosting is again being awarded for their excellent business web hosting.
Best Shared Hosting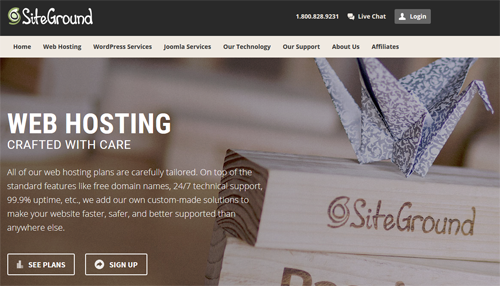 SiteGround and InMotion were already two of the best Shared Hosting options. But both of these excellent web hosting companies refuse to be satisfied and continually strive to get better all the time.
SiteGround recently performed a major upgrade to their entire Shared Hosting infrastructure. They are now using Linux containers which provide more resources resulting in huge performance gains and better scalability.
And as we mentioned above, InMotion Hosting has also continued to add new and improved features to their already impressive hosting plans.
Best Managed WordPress Hosting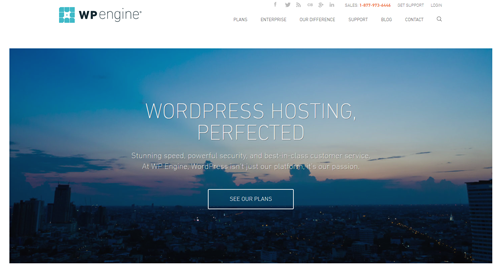 For a fully managed WordPress hosting solution, WP Engine once again takes top honors. With a complete focus on WordPress, WP Engine's proprietary technologies and custom WordPress features together with expert support make them a winner with both new and experienced WordPress users.
Best WordPress Hosting – Non-Enterprise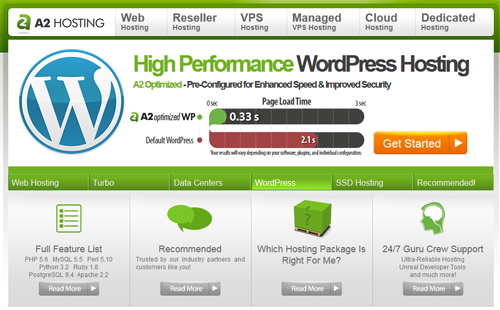 If you like WordPress but don't need (or can't afford) a managed hosting plan, then A2 Hosting deserves your consideration. A2's WP hosting plans have optimized WordPress pre-installed, faster page loads, enhanced security, and a Turbo boost option for even faster speed. That's why they get this award for WordPress hosting.
Best Blogger Hosting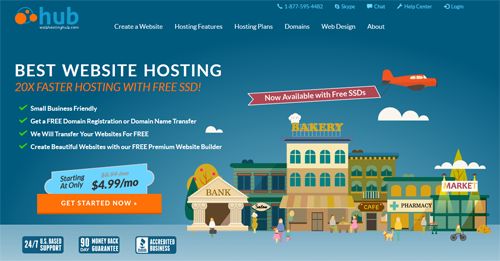 Web Hosting Hub offers everything bloggers need including cPanel hosting, over 300 applications, three levels of resource power to choose from, and impressive customer support.
Best VPS Hosting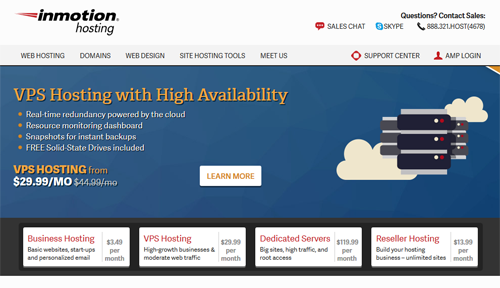 InMotion Hosting already had one of the best VPS Hosting plans available. But true to form, they are continually striving to improve their products and services. They are now featuring their High Availability VPS Hosting.
Now, on top of the already impressive features you get with InMotion's VPS Hosting, there is free server management, redundant hardware clusters for virtually no downtime, and snapshot rollbacks.
Along with InMotion, Bluehost is our co-winner in this category. No matter what level of VPS hosting you need, Bluehost has a package which includes guaranteed resources, instant provisioning, high performance, and enhanced cPanel.
Best Green Web Hosting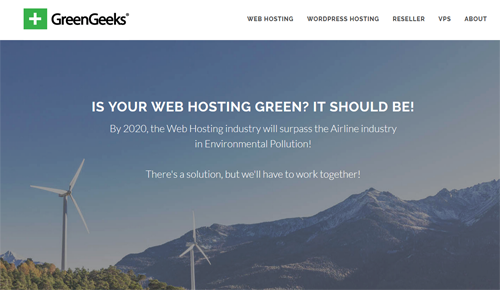 If you're looking for a Green Web Hosting option, there are a number of good choices. However, GreenGeeks has to be recognized as the industry leader when it comes to green hosting. Powered by 300% clean renewable energy, this EPA Green Power Partner puts back three times the amount of energy consumed back into the grid via renewable energy credits. And of course, their data centers are environmentally friendly. All this together with an extremely impressive hosting plan make GreenGeeks this year's green web hosting winner.
Best Drupal Hosting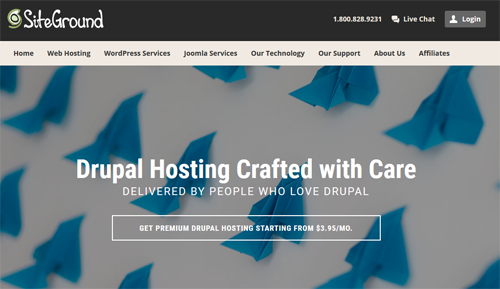 In addition to being an excellent WordPress host, SiteGround also excels when it comes to web hosting for Drupal websites. SiteGround provides one click Drupal installation, pre-installation of Drush, their SuperCacher technology for increased performance and speed, and expert support.
Best Dedicated Hosting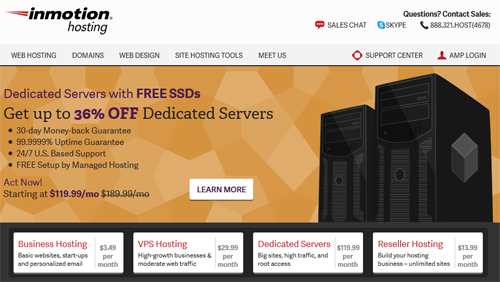 As with their Shared and VPS hosting, InMotion Hosting's Dedicated Hosting services are outstanding. Having actually seen some of the new dedicated servers at their data center and speaking with members of the data operations staff, anyone needing dedicated hosting would be wise to consider InMotion first.
Best Budget Hosting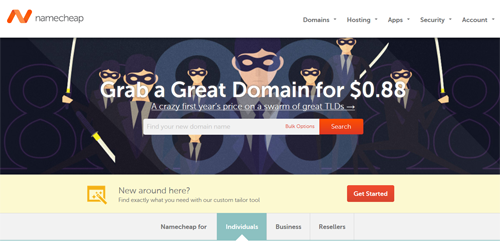 Even with the increase in cost with some web hosting companies, you can still find some quality budget level plans. Namecheap deserves recognition in this category. Not only can you get quality hosting at an extremely low initial price, but Namecheap's renewal rates are also low.
Best Podcast Hosting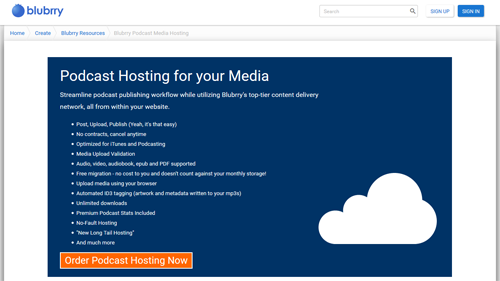 For media hosting, such as for podcasting, we definitely recommend you get a separate host apart from the web hosting company you use for your website. We've been using and Blubrry for our podcasts and everything has been great. Blubrry has media hosting plans at very reasonable prices. Signing up is a breeze. And, Blubrry is especially convenient for integrating your podcasts with your WordPress sites. Blubrry has really made podcast hosting easy for us, and they get this year's award for best media hosting.
Best New Innovative Product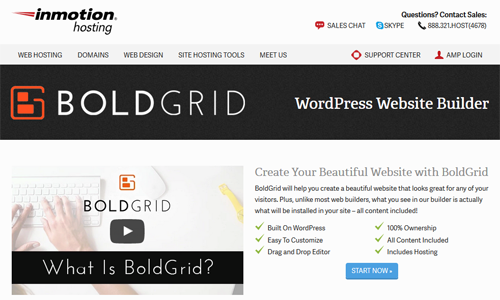 With the increased visibility of companies like Wix and SquareSpace, website creation has become the main focus for quite a few potential website owners. With InMotion Hosting's BoldGrid, you get the best of all worlds. First, it's based on WordPress—the most popular website platform. You get an easy way to quickly create professional looking WordPress sites. And, you also get the benefits of a traditional web hosting plan—in this case, InMotion Hosting, one of the best.
Best Domain Name Management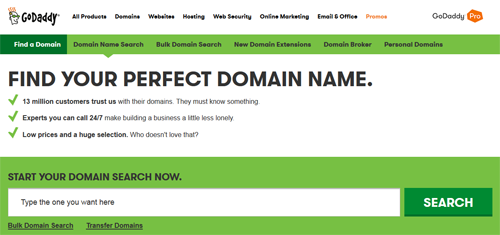 While they continue to offer a wide variety of web hosting services, for us GoDaddy remains the best choice for domain name management. If you need to create a large number of websites and need a bunch of domain names, GoDaddy provides a great domain name management platform.