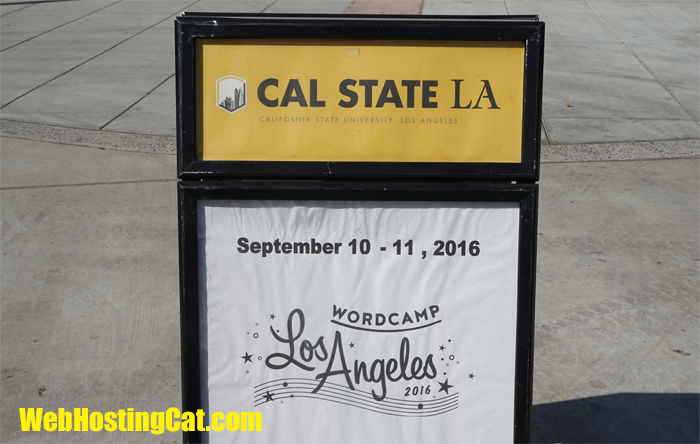 WordCamp Los Angeles 2016 was again held at Cal State L.A. this past weekend. As always, this conference provided the perfect opportunity for all those involved with WordPress (i.e. Developers, Consultants, Bloggers) to network and pick up some new skills.
Also as in past WordCamps here, there was a vendor area where most of the companies that sponsored the event were also on hand to promote their products and services. Among the web hosting companies that attended were SiteGround, Media Temple, CloudAccess.net, Fast Web Host, and InMotion Hosting (BoldGrid).
This year's WordCamp Los Angeles had a special separate educational track for developers—referred to as Jam Sessions. Topics included Plugin Architecture Basics, WP REST API, and Unit Testing Your Code. There were also plenty of sessions for other WordPress users such as Blogging, Membership Site Strategies, Choosing WordPress Themes, WordCamp Photography, and Running a WordPress Business.
Be sure to check out our video below to get a look at the vendor area at WordCamp Los Angeles.